Bewl Water reservoir in Lamberhurst, Kent is encouraging parents to book now before schools break up for the autumn half term, and with an exciting line up full of activities fit for all ages, you're sure to find something that will keep the whole family busy and put an end to the dreaded words: 'I'm bored!'
Open seven days a week from 8am, Bewl Water offers an extensive line up of things to do.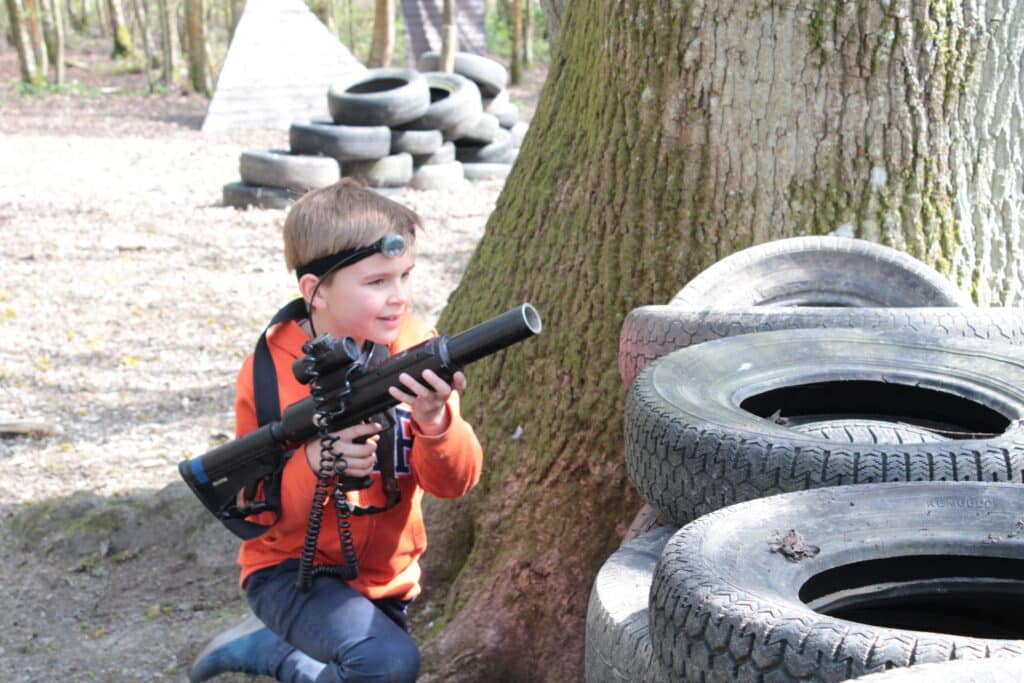 Adventure Pirate Ship
Visiting the same old local playground can get a bit tedious, so if you fancy switching up your day this October half term, swing by to Bewl Water where the pirate ship awaits. Designed for little adventurers with the most imaginative of minds, the play area features sweeping timber structures and slides constructed around the Bewl Galleon – a washed up pirate ship from the stormy seas. With views of the natural landscape surrounding the ship, the playground enhances learning by boosting balance, agility, memory, and concentration through communication and teamwork.
The adventure play area is free of charge and open from 8am – 5pm every day.
Soft Play
Venture on inside (next to the Waterfront Café) where you'll find two challenging levels of soft play fun perfect for children aged 0-8. The structure is crammed with interactivity, different play features and numerous routes up and down allowing children to explore a safe and stimulating environment whilst learning, running free, and most importantly having fun. Explore tunnels, make your way through the hanging snakes, and attempt the cargo net before running to the main attraction – the classic dual slide.
Soft play sessions last for one hour and cost £5 per child. (Adults and under 1s are free)
Laser challenge
Adrenaline junkies – get ready to shoot laser beams at your opponents as you aim to hit as many points as you can without getting zapped yourself! Expect a genuine, immersive experience as you face life-like combat scenarios in a choice of five games: team deathmatch, last man standing, attack and defend, hunt the VIP and manhunt. Forget claustrophobic spaces and unrealistic sound effects, laser challenge at Bewl Water reinvents the game.
Sessions cost £15 per person and players must be aged 8+.
Paddle Board Hire
There's no need to put your paddleboard away just yet. Sure, you might need a little more time to prep, but cold weather paddleboarding makes for the perfect October half term activity. Paddle boarding is one of the UK's fastest-growing recreational activities and at Bewl Water, children and adults alike can book a lesson with the site's instructors Turtle Bay, where families can relax and enjoy the serenity of the reservoir whilst learning a new skill.
To book, visit https://www.turtlebayatbewlwater.com/
Camping
Pitch up and get back to basics as you soak up the tranquil and picturesque grounds complete with washing facilities, clean drinking water, a café, and nearby toilets for a fuss free and super convenient camping trip.
After something a little more luxury? Bewl Water's beautifully furnished Mongolian yurts put a glamorous spin on camping and make for the perfect half term retreat. Each yurt sleeps up to four guests and include one double and two single beds, fresh white linen, a wood-burning stove, a viewpoint for stargazing and tea and coffee making facilities.
Prices per night:
Adult – £14
Child (3-16 years old) – £7.50
Car – £6
Camper van – £7
Yurts – £125 (minimum 2 nights stay)
Mid-week offer: £95 per night (minimum 2 nights stay) on selected dates.
Please email info@bewlwater.co.uk for availability
Bike Hire
Experience the seven wonders of the weald with bike hire at Bewl Water. Fit for the whole family, the 12 ½ mile route made up of country lanes, meadows, forest paths and surfaced trails takes around two to three hours to complete making this activity a popular favourite. Stock up on plenty of water and some tasty snacks to keep the family well fuelled before heading over to the Waterfront Café for a spot of lunch.
Prices per day: (Last hire 1pm to be returned by 4pm)
Adult bike – £20.00
Child bike – £10.00
Child seat – £8.00
Editor's Notes: Bewl Water is the largest stretch of open water in the South East. Located in Lamberhurst Kent, the 800-acre site is set in an area of outstanding natural beauty, in the heart of the High Weald. Open all year, a visit to this stunning lake is fantastic family fun and a great day with a range of activities available. Bewl Water is privately owned and is part of the Elite Leisure Collection group of companies.