Time to round up the family! With summer fast approaching, we know how difficult it can be for parents to find six weeks' worth of activities to keep the kids entertained. Whether you're looking to teach them a thing or two with a summer's paddle, or want to cool off with some inflatable fun, you won't be short of things to do this summer at Bewl Water, and for an adventure, we promise the kids won't forget, there's no better activity than laser tag. So, grab your camo, it's time to step into battle…
Gone are the days of claustrophobic spaces, flashing lights, and unrealistic sound effects. Nowadays, laser tag has evolved, and thrill seekers can expect a much more immersive, genuine experience as they face life-like combat scenarios on the battlefield.
The game itself is like paintball, minus the painful pelts to every part of your body. Laser tag is no-contact and instead of pellets, adventurers shoot laser beams at their opponents aiming to hit as many points as they can without getting zapped themselves.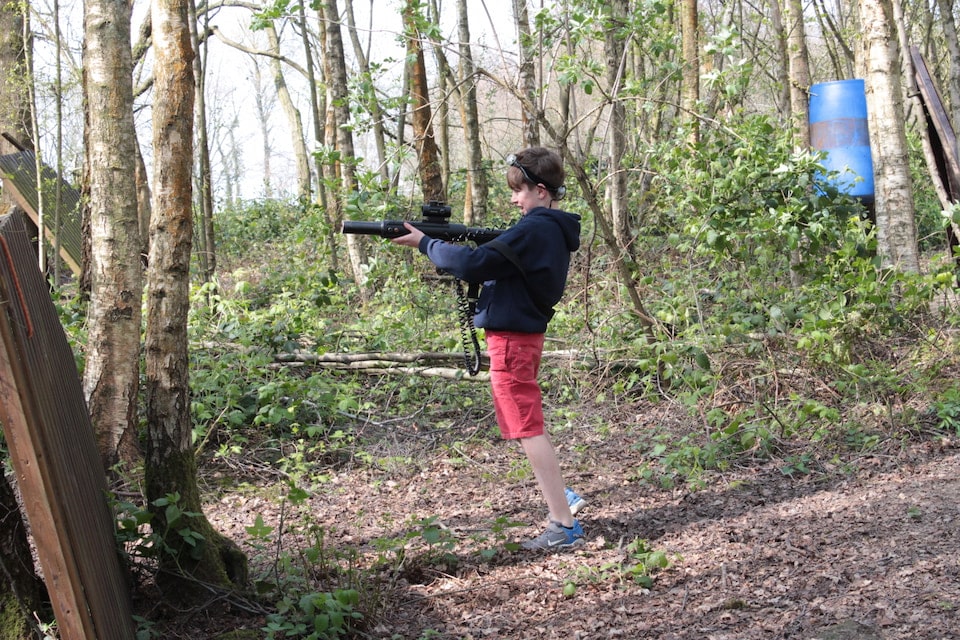 What to expect on the day
At least 10 thrill-seekers are needed for a match where they'll be kitted out with rifle-style guns and sensor packs ready to battle it out for 50 heart-stopping minutes. Games are chosen in advance, and players can choose from team deathmatch, last man standing, attack and defend, hunt the VIP and manhunt. A 10-minute briefing and demonstration will be given before the high-adrenaline, action-packed battle begins where teams can expect an exhilarating and unique experience like never before over in our specially deigned forest arena.
Who can play?
When we say everyone, we mean everyone! The great thing about laser tag is its appeal to those of all ages – from kids aged eight plus to mums, dads, aunties, uncles, and everyone in between, it really is a popular hit for everyone making it the perfect summer activity for all round entertainment.
How do you book?
Like with all our activities, laser tag at Bewl Water can be booked easily online, 24/7 and is open weekends and throughout the school holidays. Costing £15 per player, we encourage those eager to play to book quickly as we get very busy during the summer. Private sessions are also available from July 23rd – September 4th for up to 28 people.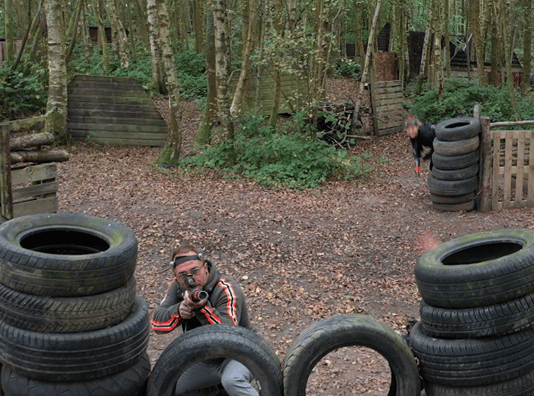 Feeling hungry?
After fully immersing yourself on the battlefield, you're going to need some nourishment. For those after a light bite, sweet treats and savoury snacks, head over to our Waterfront café where you can enjoy a well-deserved break looking out onto the reservoir. If you want to bring your own food, that's fine by us! Our five-star menu of picturesque picnicking spots make for the perfect end to an adrenaline pumping day.
Our top tips
Whether you're a newbie or an old pro, there are lots of ways to get the upper hand in laser tag. Try these tricks for getting ahead of the game the next time you play to help you not only survive, but WIN!
Dress for the weather
Pay attention to the briefing
Be strategic
Keep moving
Use height to your advantage
Make yourself smaller
Blend in
Learn the arena
Keep shooting
There can only be one winner! Are you ready to lead your team to victory? Book your laser tag spot for summer today and don't miss out.