If the thought of six weeks out of school is daunting to you, you're not alone. With many breaking up for summer next week, the frantic panic to fill the diary with fun things to do has begun. So, to get your creative juices flowing, we've rounded up our favourite things to do in the summer holidays so you can put an end to the dreaded words: "I'm bored!"
Adventure Play Area
Free to use, our adventure play area is super popular amongst children and is packed full of adventures sure to challenge the most imaginative minds. Built around an impressive pirate ship, the play area features a giant sandpit, large climbing rocks, timber structures designed to boost agility and balance, an epic slide and a few exciting twists and turns set to ensure the kids will be kept entertained for hours.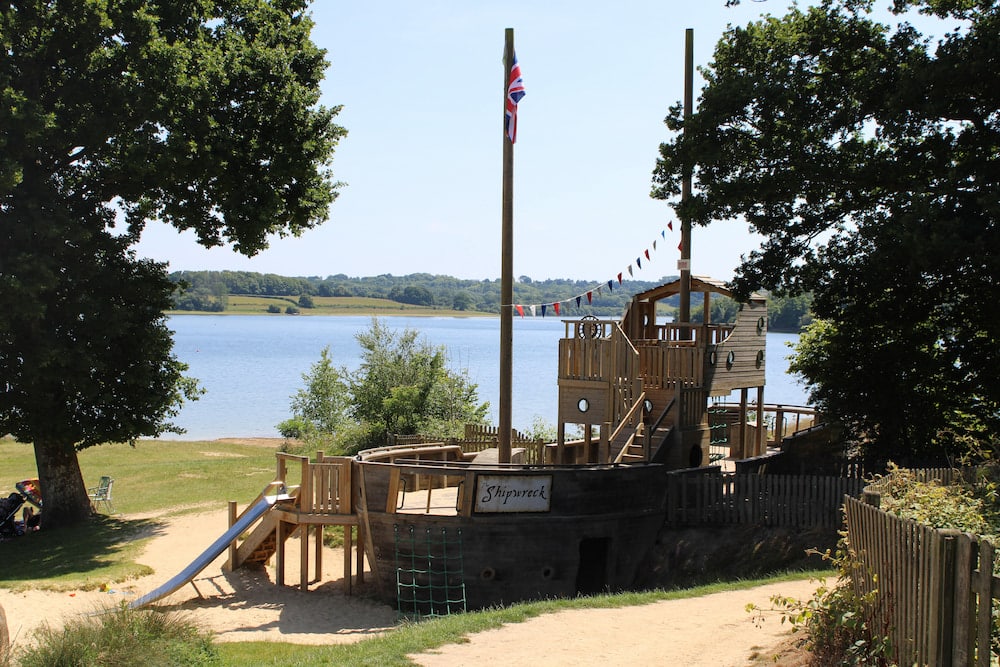 Soft Play
Whatever the weather, you can always rely on soft play to keep the little ones amused. Designed for both younger and older children, our stimulating design constructed over two levels combines brightly coloured obstacles with multiple slides and sky tunnels, giving kids plenty to get stuck into whilst burning off some worked-up energy.
Aqua Park
It's time to slip, slide and splash your way into summer with the UK's best outdoor floating sports aqua park! Groups, families, and children from aged six can explore our giant course, beat the obstacles, challenge one another, and totally wipe out! The 2,400sq meters of inflatable fun consists of an ice tower, springboard, balance bar, flip mattress, monkey bars, aqua slide, hurdles, and lots, lots more!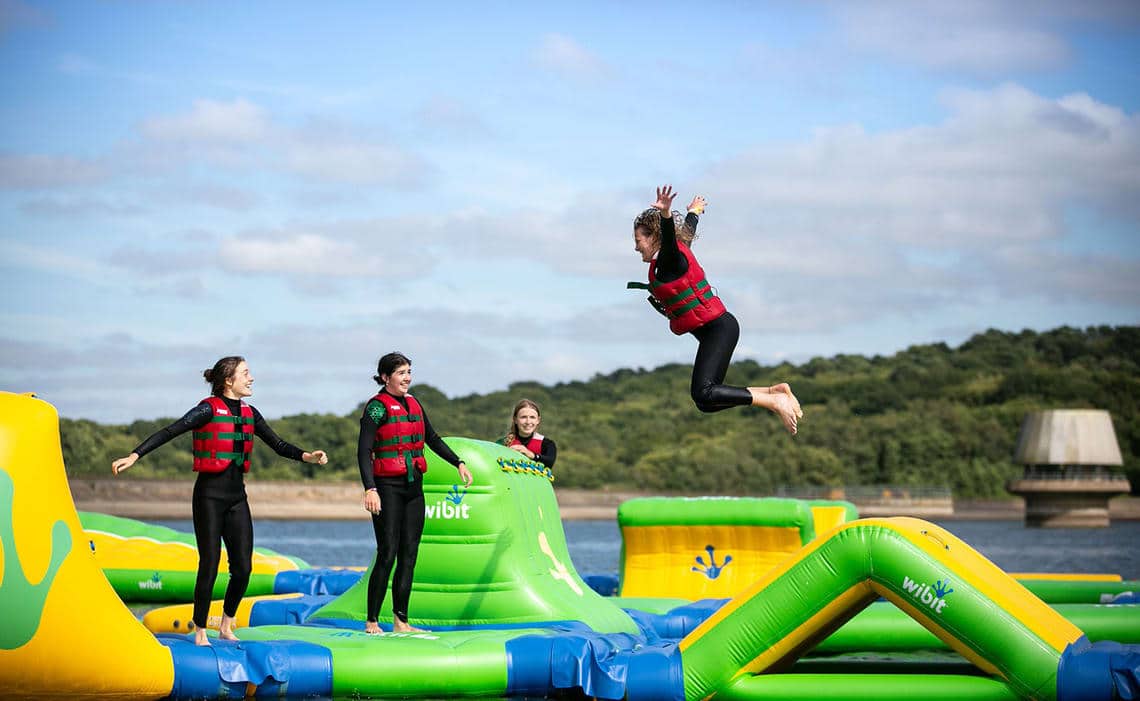 Gear up and get ready to enjoy the competitive spirit and adrenaline boost of laser challenge! This no contact activity is perfect for adrenalin junkies looking for a memorable, action-packed day out this summer. Set amongst a woodland arena, children aged eight plus can enjoy a range of varied games including Team Deathmatch and Last Man Standing as they put their teamwork and communication skills to the test whilst having a bucket load of fun.
Paddleboarding
For the kids who can't get out of the water, paddleboarding is a must! As one of the UK's fastest-growing recreational activities, children and adults alike can chuck on their wetsuits ready to learn new skills as they take the waters of our reservoir. Lessons for beginners and hire for those more experienced are available from Turtle Bay where families can lap up the warmer weather and enjoy that all important dose of escapism.
Pedalos are back!
Bewl is home to the biggest and most popular stretch of open water in the South East, so it wouldn't be summer if you didn't pay our reservoir a visit for a little pedalo based action! Soak up the sunshine whilst overlooking our spectacular views as you and your children share the pedalling duties gliding through the calm natural waters. Weather dependant, this activity is the perfect addition to a picnic or bike ride!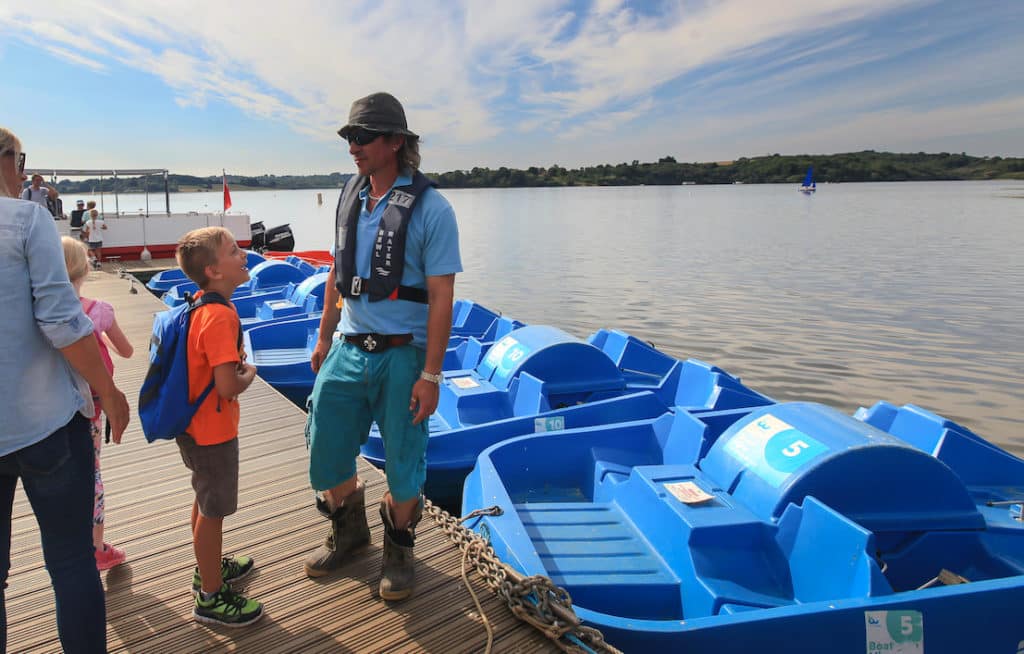 Getting down with nature
Is there anything better than waking up to glorious views and breathing in fresh, crisp country air? Camping in the UK boomed during the staycation summers of 2020 and 2021 and it's a trend set to stay. Bring the family, pitch up and get back to basics with some good old fashion camping. Situated amongst our tranquil and picturesque grounds, our facilities provide a super convenient experience with toilets, washing facilities and clean drinking water a stone's throw away allowing for a completely fuss free trip.
Time to get glamourous
Looking for something a little more luxury? Our beautifully furnished Mongolian yurts are a step up from traditional camping and make for the perfect summer retreat. Suitable for up to four guests, with one double bed and two singles, the fresh white linen covering each make for the most comfortable night's sleep. Pair this with stunning rustic furniture, a wood-burning stove, and a viewing point for stargazing, the yurts at Bewl Water boast a unique and charming experience glampers will fall in love with. Included with your stay is a continental breakfast, tea and coffee making facilities and your own alfresco dining space.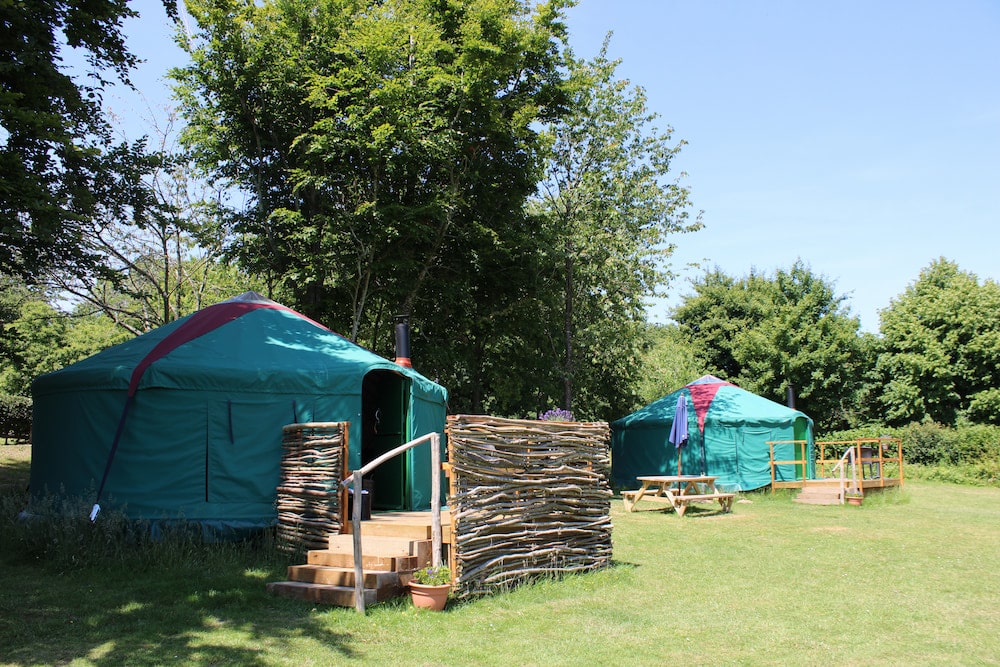 How do I book?
Now you have our lineup of the best things to do during the summer holidays, it's time to get booking! And doing so couldn't be easier. Available 24/7 all activities can be booked and paid for online, and for those all-important questions you may have, you can find all the answers you need on our FAQs page!