Anything worth doing is worth doing well and one of the great attractions about fly fishing is that there is always something new to learn and somewhere different to fish.
But, whatever your experience of fishing lakes in Kent, here at Bewl Water we offer tuition to help improve your fly fishing and help you make the most of your time on the water.
Even before you visit however, here are some of our top tips on how to improve your fly fishing.
Have a star cast
The greatest impact you can have on your fly-fishing abilities is changes to your casting.
Whatever your experience level, many anglers have bad techniques or habits when casting but they can always be fixed. Even highly experienced fly fishers can benefit and it really does pay to find a good casting instructor to help you with this.
Useful things to bear in mind are: if you slow your cast down and concentrate on good form it will build your technique and improve your accuracy; varying your casting stoke and arc will enable you to be more flexible in your casting; filming yourself casting will help you identify any adjustments needed and, over time, will help you track your progress; and while daily practice in your back garden is invaluable there is no substitute for getting out on one of the fishing lakes in Kent and casting for real.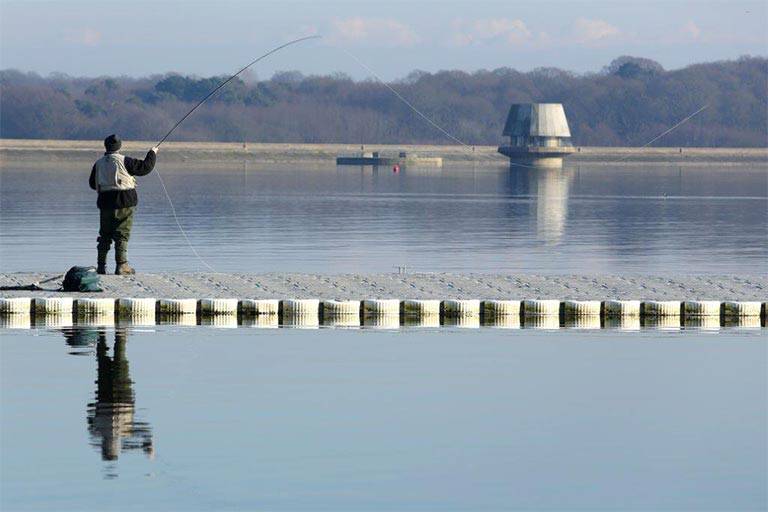 Make like a heron
One of the best fishers in nature is the heron and If you have ever seen a heron fishing it doesn't take long to work out why.
Being as silent as possible and walking slowly are hugely important as fish are as sensitive to noise and vibration as they are to visual stimulus. Make sure you walk lightly when on the river bank and if wading do so slowly and quietly.
In areas of still water such as Bewl Water's 770-acre reservoir those fishing from boats need to be careful to avoid being noisy or rocking the boat. Fish are wild animals after all and are programmed to avoid being caught. Don't make their job any easier!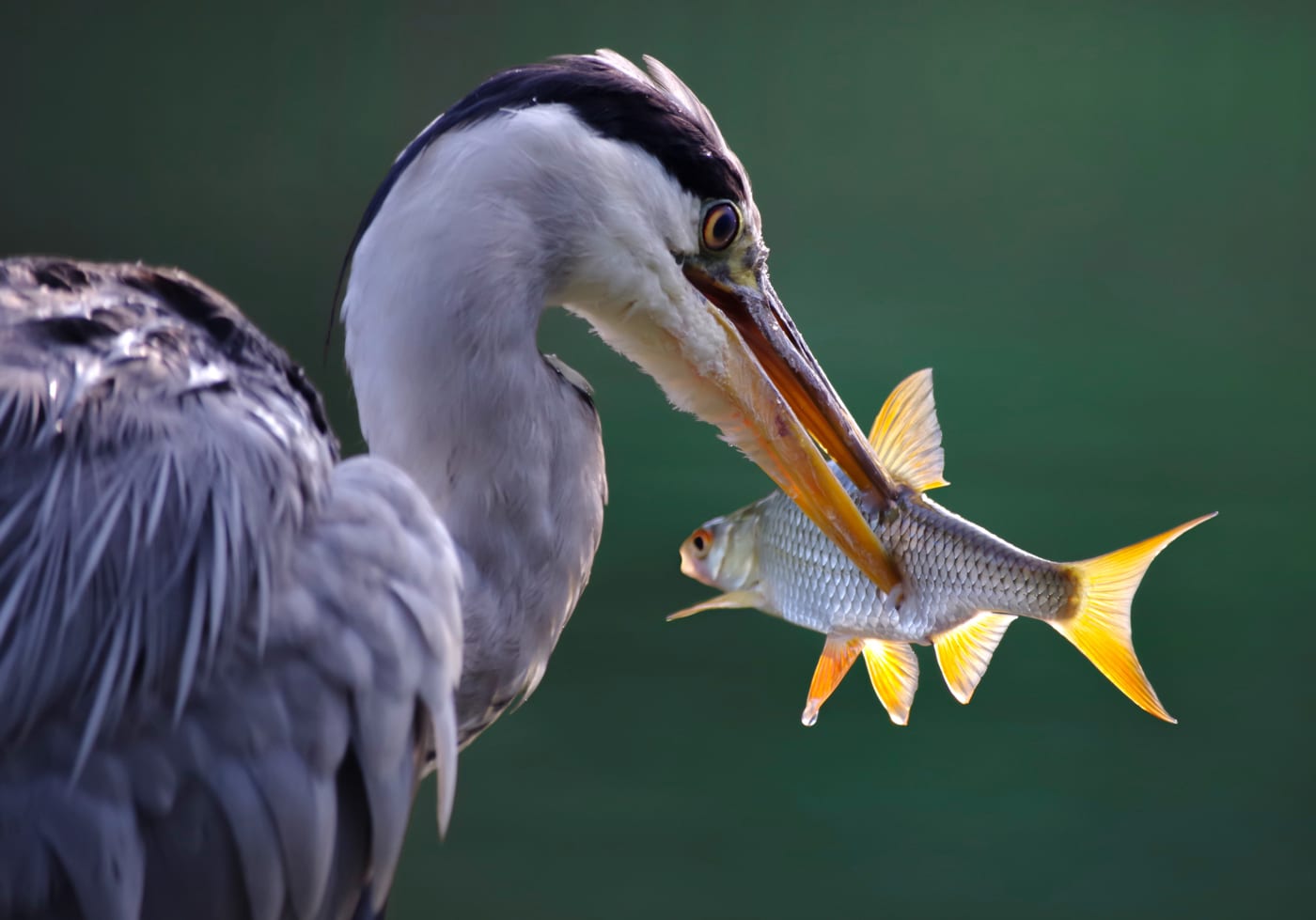 Watch and wait
One of the greatest pleasures of fly fishing is the privilege of being in the beautiful outdoors, and there are few places where that is more so than the fishing lakes in Kent.
Make sure you appreciate your fishing environment and use it to your advantage. For example, look for what insects are on or near the water (there are many books and websites to help with this). If you can identify what the most plentiful insect on the lake is, it's a good chance that this is what your fish will be eating.
Once you have identified what the fish is feeding on, and if you can copy it, you'll certainly be far more successful.
While you can catch fish in any weather conditions, a further advantage can be gained from the weather as an overcast day is considered to be one of the best times to catch fish.
Also, when stalking fish make sure you use any cover available (such as long grass rushes and bushes) and stay low if you can, in particular on high banks where the skyline is behind you.
As noted above, these are wild animals hardwired to look for food and avoid predators so steer clear of bright or vivid clothing, perhaps invest in something to blend into your surroundings.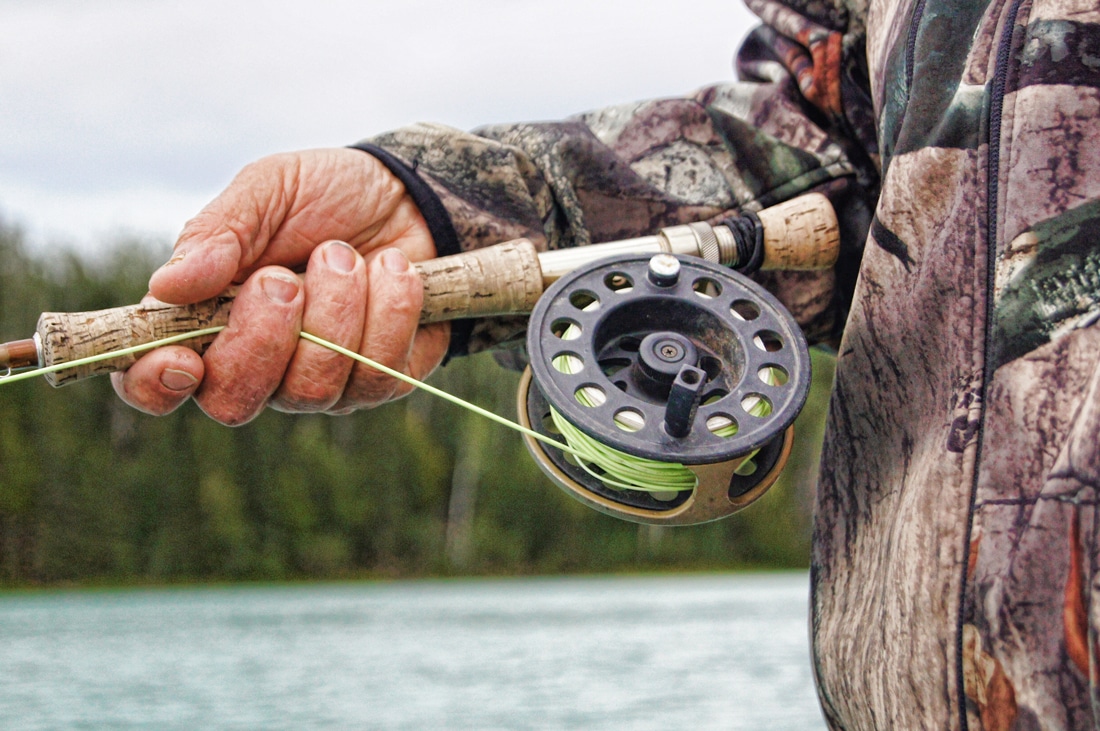 Look closer
A common mistake when fishing from a bank is to rush to make a long cast.
However, remember that short casts closer to the bank are not only easier but can be as equally effective in catching fish. If you have approached the water's edge slowly and quietly, as we advise, you might see fish lying close to the bank.
These are the fish that impatient anglers often never see until it is too late.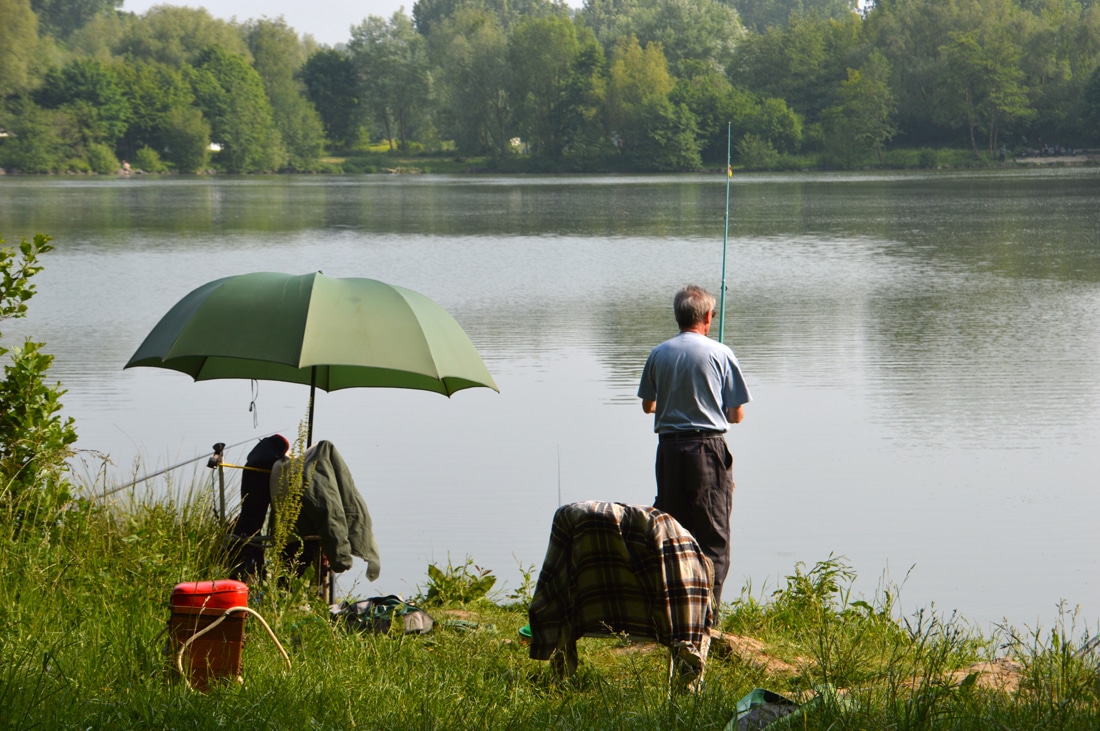 Avoid rod and line breakages
Many anglers complain of the one that got away as though this was simply bad luck.
However, this is often not the case as many anglers choose far too stiff a rod and don't let the fish 'run' while playing them. It takes a lot of practice to play a fish well but it will repay dividends in less fish, and tackle, lost to the depths.
A handy tip is to keep your rod at a 45-degree angle so that you are using the majority of the rod to play the fish rather than just the tip. Remember that the fly rod is designed to behave like a shock absorber while hooking and playing fish – let it do its job.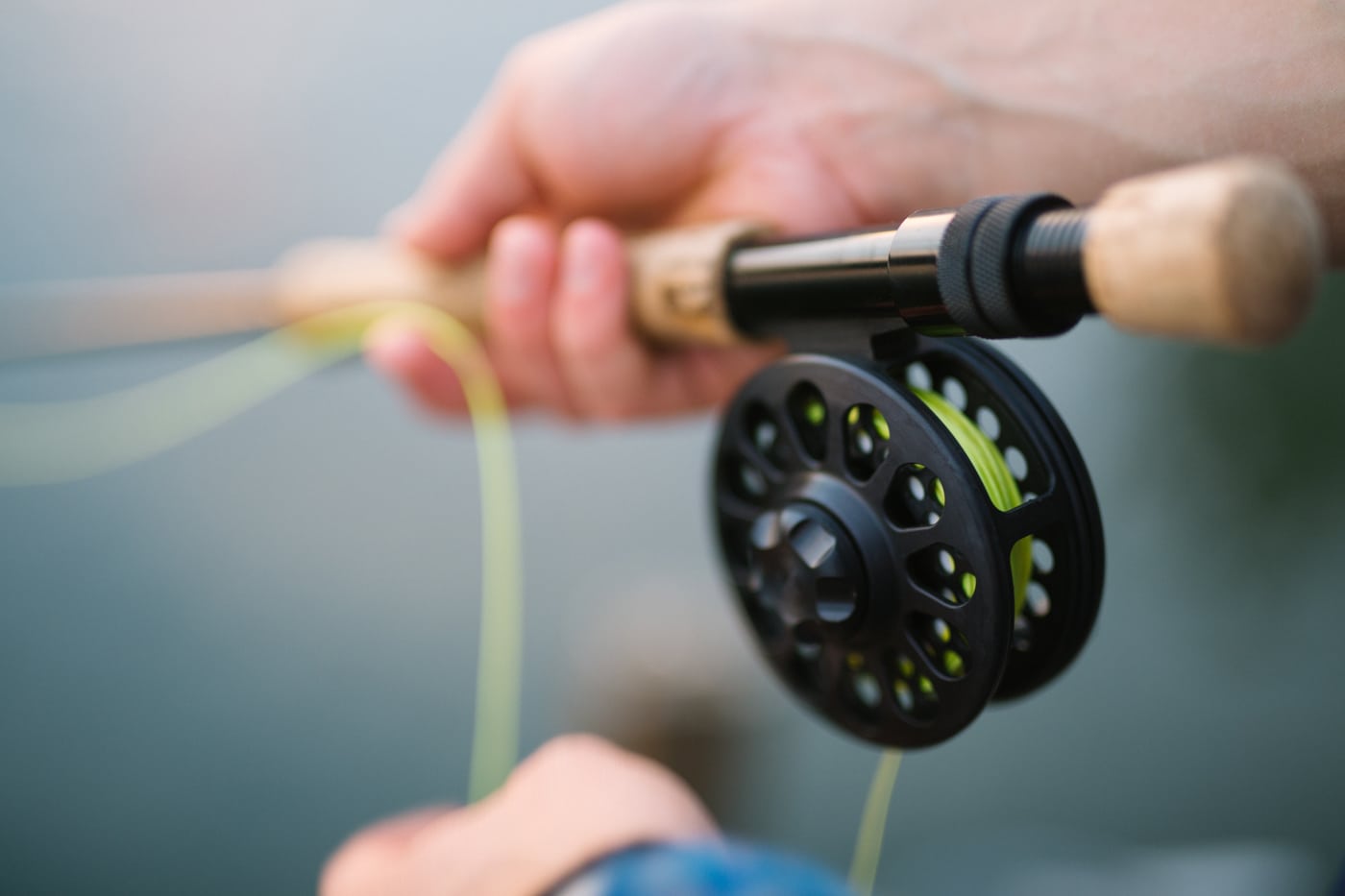 Stay safe
No lasting improvements will be made in your fly fishing if you don't stay safe on the water.
Apart from the usual common-sense matters, sunglasses and a hat not only protect you from the sun but also help when spotting fish and obstacles underwater.
They do this by cutting through the glare of the sun on the surface of the water so you can see beneath it.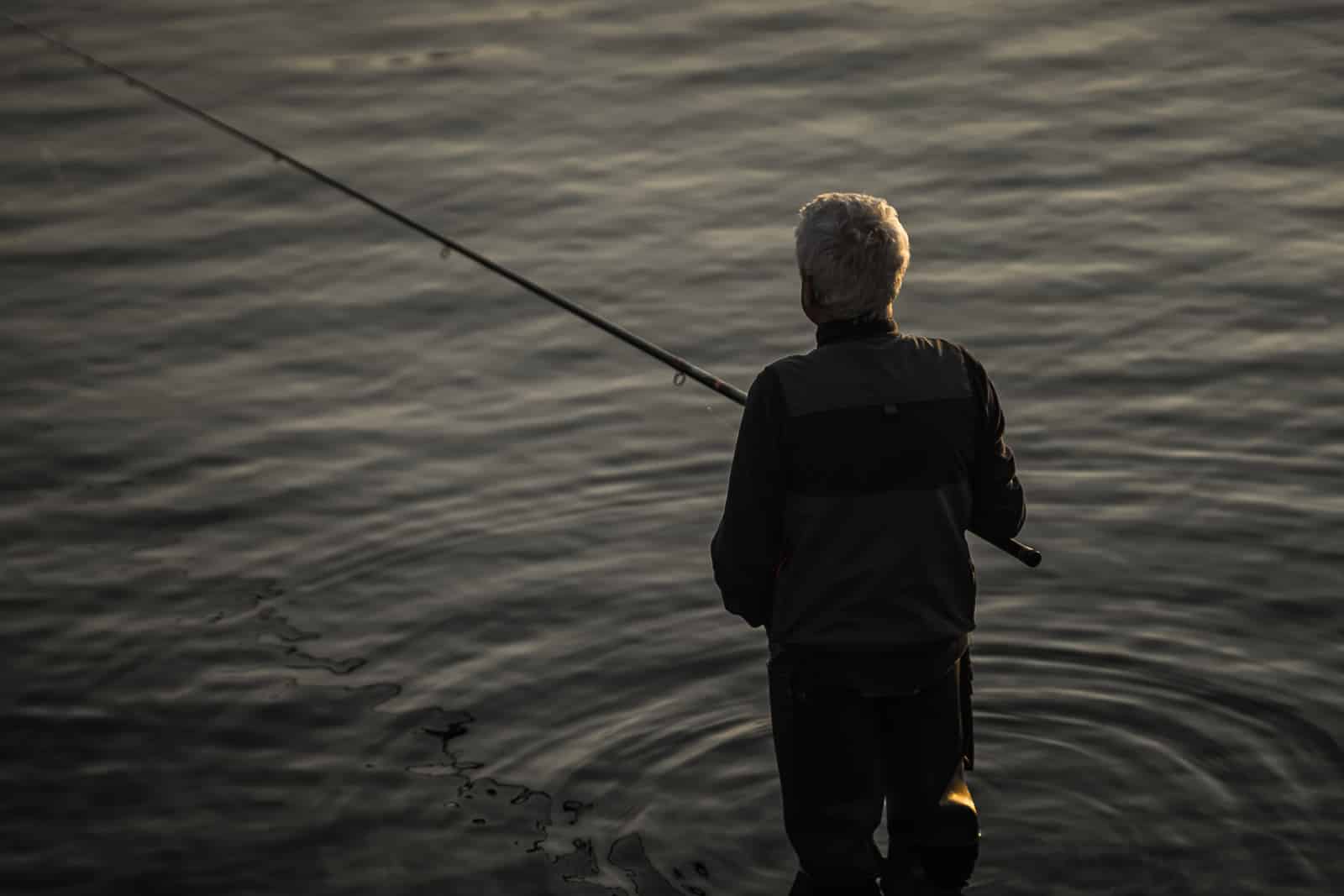 Expert tuition at Bewl Water
If you really want to master the art of fly fishing, why not book yourself some lessons with our instructors here at Bewl Water?
All of our fly fishing tutors are fully qualified under the Game Anglers Instructors Association (GAIA), plus our resident instructor Bob Goble is a true hero of the sport. Why not come and perfect your technique and get some lessons from the master?
We also have trout fishing and predator fishing here at Bewl as well as a fully stocked tackle shop with everything from flies and spinners to weights, floats, bait and reels. Or why not treat yourself to a new rod for the new season?
Remember, too, that out of all the fishing lakes in Kent Bewl Water can also offer a great range of other activities for the whole family, from laser challenge to sailing and more. Pay us a visit this weekend!