Ahead of the exciting Christmas Markets at the Christmas Experience we caught up with Hope Marshall, Managing Director at Support Local group comprising of Support Local magazine, Support Local Pop Up Market and Support Local Workshops…
Tell us about Support Local
Support Local consists of two aspects, Fairs and magazine. Support Local Pop Up hosts monthly Fairs / markets. They give small businesses that cant afford the over heads of running their own shops somewhere to sell their products or services. Support Local Magazine is a lifestyle magazine designed at making advertising affordable for small businesses and encouraging our readers to shop small and locally to the. 
How long has Support local been running? 
Just over a year!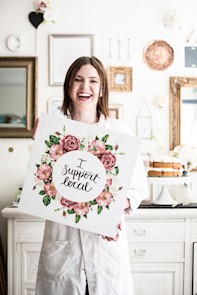 Where did it all begin?
I ran a small business myself before this selling baby gifts and wanted to meet my customers face to face and sell my products. So I hired the function room at One Warwick Park Hotel, split the venue hire between about ten businesses that I could find and hosted my first fair. I had no idea it would become so popular so quickly, I now have over a thousand small businesses on the books and host events all over Kent: Tunbridge Wells, Penshurst, Canterbury and Whitstable. Next year I'll be adding more venues and dates which is really exciting. The magazine came off the back of this, I wanted to advertise my events but had a very small budget, I also wanted to give small businesses an affordable way to promote themselves to. The magazine gives me a creative outlet, I love designing it and seeing how proud my customers are when they feature in it.
Top tip for stall holders? 
Engage with your customer. The people who do the best at our events love what they're selling, are passionate about their business and are up on their feet speaking to customers about their products. Support Local is a community and thrives because we all work together to a collective goal: To get people shopping locally! So my second tip would be to make it a team effort to promote the event, social media costs nothing and it makes a huge difference having say thirty people post about an event rather than just one.
What can guests expect to see from stall holders at the Bewl Water Christmas Market?
Talent, and passion. I am so proud to work with such incredibly driven and talented individuals. Their heart and soul goes into their products, and it can really be seen in their work.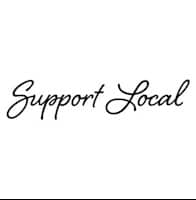 Find out more about the Christmas Experience at Bewl Water here!