National Nutrition Month is celebrated annually every March and was introduced to educate and provide information on the importance of a good diet mixed with positive physical activity habits.
It has been proven that benefits of positive eating habits include a healthier heart, better sleep patterns, increased energy and a stronger immune system, all of which have led to an increase in performance at work including increased productivity, less sick days and improved office morale.
This year, the focus is on making smart food choices by eating and drinking fewer calories, whilst fitting in regular experience.
Our favourite physical activities at Bewl are:
Nature Walks; fresh air! Enjoy a gentle stroll around Bewl Water's 12.5 mile route over a variety of terrain, whilst looking out for the local wildlife. The paths are all well maintained and suitable for all abilities, however if you don't fancy the whole route you can jump aboard a water taxi.
Cycling; if you don't fancy walking it, grab yourself a bike from our cycle hire shop or bring your own. Pick up a map from the entrance to plan your route; the paths can be cycled in both directions.
Rowing boats; available from Easter until the end of the summer season, Bewl Water's rowing boats can be taken out to a designated area of the lake where you can enjoy the beautiful scenery from a completely different view.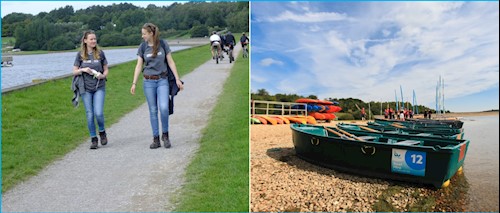 Favourite Food options include:
Spicy Shrimp Tostada
Baked Silver Mullet
Butternut squash and Chickpea Tagine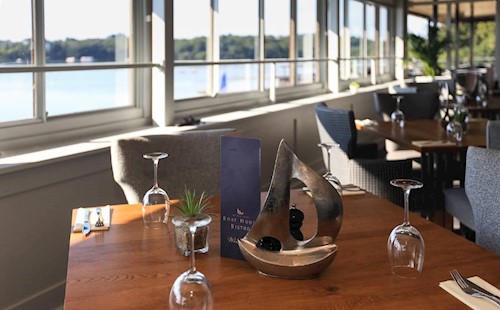 Why not take the opportunity to celebrate with your work colleagues by arranging a regular team building event such as a walk after work, or perhaps get some fresh air during your lunch break, whilst picking up a healthy bite from either the Waterfront Café or the Boat House Bistro.
If you are lacking confidence in the kitchen or keen to learn more, why not book a cookery lesson with Bewl's Head Chef Andre Woodward, where you will learn kitchen and utensil techniques, gain knowledge about the fresh ingredients we use at Bewl Water and what's more, you can take your food home to enjoy!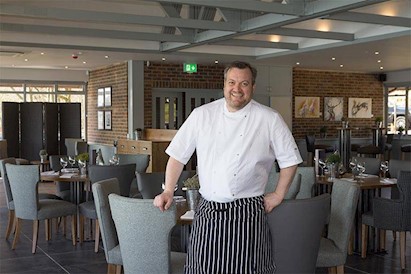 Find out more about Bewl Water's activities and menu options by visiting the website.