Big Dog Day out at Bewl Water, we are very are excited! Big Dog Day Out is a fantastic and fun day with plenty of stalls and activities to keep the adults, children and not to forget your four-legged friends!
This week we get to know some of our exciting exhibitors, here's our exclusive interview with Scrumbles.  Srumbles is a dog nutritionist that produce the best dog and cat food.
Tell us about Scrumbles?
Scrumbles is an independent British business serving cats and dogs with gut friendly food. All natural and consciously made in the UK, we aim to make better nutrition more accessible so that cats and dogs can live long adventurous lives.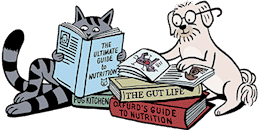 Photo by Scrumbles 
What made you start Scrumbles?
We always wanted to work with animals and originally planned to one day open an animal sanctuary. My husband and I both worked within food and drink over the years including pet food and having cats and dogs ourselves couldn't find a good enough option out there. A few episodes of upset tummies and dodgy poops had us visiting the vet where we were given a probiotic paste. That was a game changer and we started focusing on gut health and developing Scrumbles.
Do you have any dogs?
Yes I have a cheeky little dog called Smudge who's 9 this year. She's been adventuring with me since I left university. She comes with us everywhere and keeps us smiling.
What's your favourite breed and why?
Personality over breed every time. Smudge is three quarters Lhasa Apso, one quarter Shih Tzu but I've met lots of Lhasa Apso's and they're all so different – Every dog has their own unique personality and that's what attracts me to them rather than a particular breed type.
Do you have any top tips for Dog Owners?
Not every pet food is created equally – from the quality of the ingredients that go in, the amounts that go in, to the cooking process, things can vary enormously. It's therefore really important to look beyond the marketing and assess the ingredients at the back of the pack. Look for named sources e.g. Chicken rather than "Meat". Nutrition has a huge impact on pet's behaviours and health. When you steer clear from high carbohydrate foods and additives, you may notice your puppy's energy levels steady and they become easy to train. Similarly we've had people tell us their cats have become more affectionate since feeding Scrumbles.
Photo by Scrumbles 
Don't miss out on the chance to meet Scrumbles and all our other stalls on the day, register your interest here