Bewl Water, the largest reservoir in Southeast England, invites families to make the most of the school summer holidays with an array of fantastic activities. Open seven days a week from 8 am, Bewl Water offers a range of affordable adventures, ensuring children are occupied and entertained throughout the season.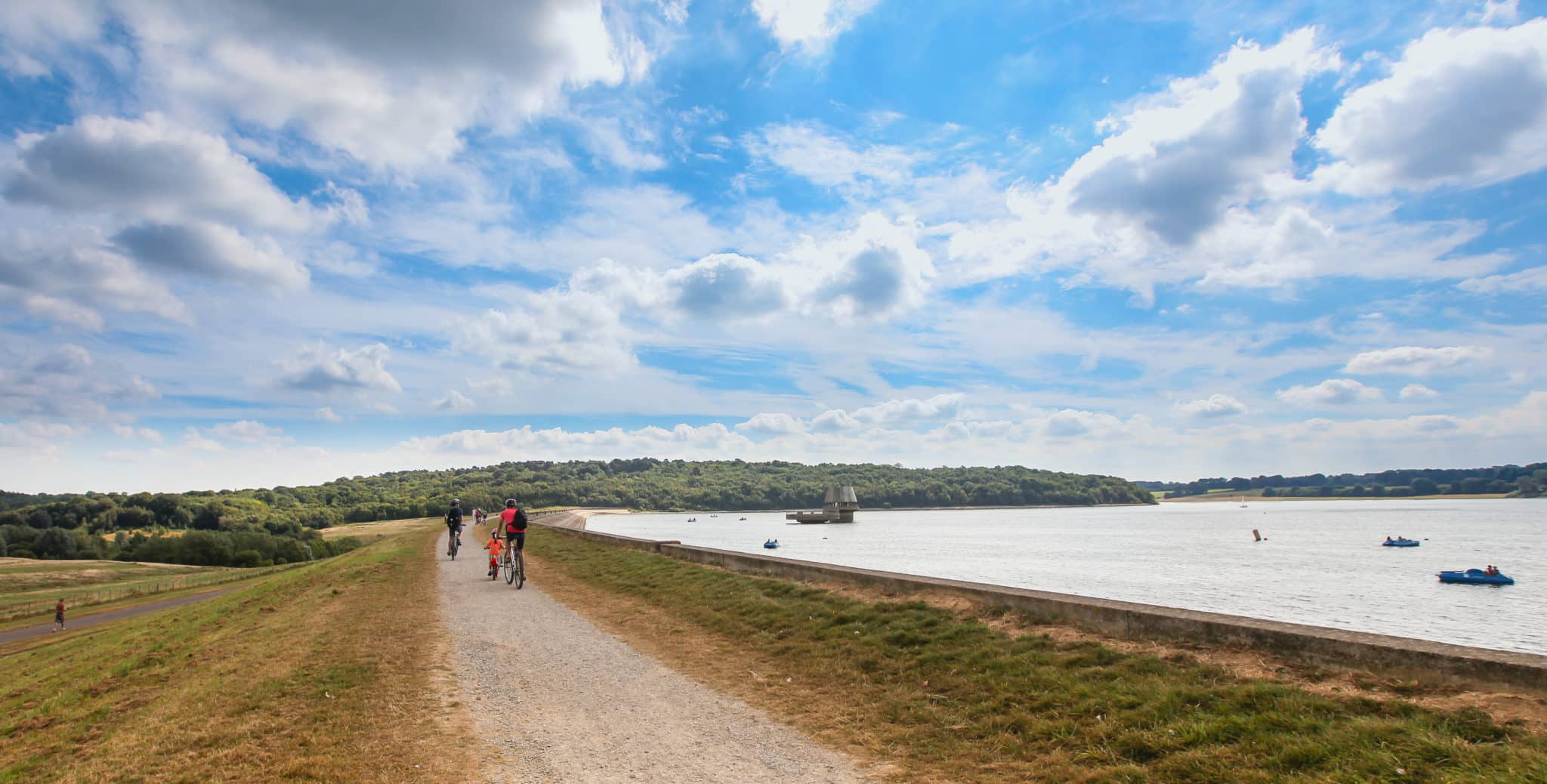 Adventure pirate ship – free 
Surrounded by stunning views of the reservoir, the adventure pirate ship is Bewl Water's outdoor playground and features sweeping timber structures, thrilling slides, climbing frames, and a huge sandbox. It has been designed to develop skills like balance, agility, memory, and teamwork, and with a special area for younger children, everyone can join in on the fun!
Soft play – £5 per child
Located next to the Waterfront Café, Bewl Water's indoor soft play area features two levels of fun for children aged 0-8 where they can explore tunnels, navigate hanging snakes, conquer the cargo net, and slide down the dual slide. It's a safe and stimulating environment where learning and fun go hand in hand! One-hour sessions can be pre-booked online here. (Adults and under 1s free)
The bird hide and nature reserve – free
Just a short stroll from Wards Lane, Bewl Water's bird hide and nature reserve offers an amazing opportunity for kids to explore and learn about the natural world around them. The bird hide, built by the Sussex Wildlife Trust, shelters fascinating species like the Great Crested Grebe whilst the nature reserve plays a vital role in conserving biodiversity where you can spot over 200 bird species.
Family-friendly walks – free
Walking is a wonderful way to experience the tranquillity of Bewl Water and explore the 12 and ½ miles of scenic trails that surround the reservoir. Fit for all abilities, the self-guided routes promote healthy living for the whole family and include gentle, brisk, and challenging strolls. They're great for exploring on foot, by bike or on horseback!
Cycling – free
With its 800-acre woodland and glistening reservoir, Bewl Water is an incredible destination for cycling this summer. There are 12 ½ miles to explore with plenty of wildlife spotting opportunities along the way. Bring your own or rent a bike from Bewl Water's cycle shop, which offers options for both adults and children.
Adult – £20.00 (all day hire)
Child – £10.00 (all day hire)
Laser tag – £15 per person
Battling it out for 50 minutes, laser tag at Bewl Water takes you through a thrilling journey of life-like combat scenarios in a military-themed woodland arena. Unleash your inner competitor as you target friends and family, taking down your opponents without getting zapped yourself. Enjoy three games: Team Death Match, Attack and Defend, and Protect the VIP where realistic sound effects and state-of-the-art equipment bring the battlefield to life. Bookings can be made online here.
Aqua Park – from £20 per person
Reminiscent of popular shows like Total Wipeout, Bewl Water's Aqua Park is a giant inflatable obstacle course spanning 3,000 square meters and takes centre stage on the reservoir every summer. It features a wide array of exciting obstacles, such as an XXL action tower, balance bar, flip mattress, monkey bars, aqua slide, hurdles, and much more. Bookings can be made online here.
£20 per person Monday – Friday
£23 per person Saturday – Sunday
Ranger Bear's Nature Trail – free
Gather the whole family and head to the Waterfront Café to collect your free map for Ranger Bear's newest adventure! Explore the magical woodland and spot fantastic wildlife along the way. Don't forget to visit the bug hotel and keep your eyes peeled for each clue – can you crack the code and help find Ranger Bear's hidden friends to complete the trail?
Squirrel's Colouring Competition – free
Grab your crayons and activity sheets from the Waterfront Café and put your colouring skills to the test for a chance to win an extra special prize this summer! All entries will be featured on the Wall of Colouring Fame, and the winner will be announced on social media (@bewlwater) on September 8th, 2023. Share your child's design by posting it through Ranger Bear's mailbox or tagging Bewl Water on Instagram.
Fishing – from £15 (junior)
With its vast 800-acre reservoir, Bewl Water is the perfect destination for anglers of all levels. Cast your line and reel in a variety of fish species, including trout, perch, and pike, while enjoying the picturesque and peaceful surroundings. For pros, enjoy a range of methods including fly and kayak fishing, or if you're new to the game, tuition is available too. All boats and permits must be booked in advance online.
Water sports – from £10 (junior)
For water sports fans, Bewl Water offers the perfect base for family adventures. Experience an action-packed day of sailing, canoeing, kayaking, stand-up paddleboarding, wing foiling and windsurfing, where day passes are now available from £10 for juniors and £20 for adults. You must bring your own equipment, including buoyancy aids and proof of insurance. For those without experience and wanting to learn a new skill, lessons are available through the Bewl Water Outdoor Centre, PTP Coaching, Bewl Bridge Rowing Club and Bewl Canoe Club. Open water swimming is also available through TriSwim.
Pedalo hire – £14
Bewl Water is home to Southeast England's largest reservoir and visitors can take out a pedalo this summer to admire the beautiful views up close. The boats get very popular in good weather, especially on weekends, but the water is spacious so once you're out there you should find plenty of room to sail with friends and family! (Weather permitting)
Sweet treats 
The Waterfront Café and ice cream parlour provide the perfect spot for families to relax and refuel after a day of fun. Situated with picturesque views of the reservoir, The Waterfront Café offers a selection of light meals, tasty snacks, refreshing drinks, and hot coffees. If you have a sweet tooth, make your way to the ice cream parlour, where you can indulge in delicious milkshakes, slushies, and even treats for your furry friends!
Car parking at Bewl Water costs £7 for the entire day, giving families plenty of time to explore the wide range of activities on offer.
For regular visitors, an annual car parking membership can be purchased for £65 at bewlwater.co.uk/activities/purchase-membership
For interviews, images, and more information, please email molly.miller@salomons-estate.com
Editor's Notes: Bewl Water is the largest stretch of open water in the Southeast. Located in Lamberhurst Kent, the 800-acre site is open all year round where incredible landscapes, native wildlife and woodland adventures are just waiting to be discovered. With miles of scenic pathways to walk, cycle, run or ride, and hundreds of protected species to uncover, Bewl Water is packed full of healthy outdoor fun for all ages. Bewl Water is privately owned and is part of the Elite Leisure Collection group of companies.