Grooms today don't want to spend their stag nights drinking until they fall over. Increasingly, men want to do something fun and different with their mates – and they want to be able to remember it the next day!
We've found something for everyone here, from outdoor types to tech-loving geeks. So, what are the best new stag night ideas for 2020?
Epic ways to combine mud and speed
Charging around the countryside is a great way to let off steam before the evening's entertainment starts. The fresh air and exercise helps to make the stag party feel upbeat and you can challenge each other to show off your physical prowess.
Why not try driving an Argo Cat, a kind of hybrid between a quad bike and a tank? The 8-wheel drive vehicles have to be seen to be believed. The skid-steering military vehicles can traverse any kind of terrain and even go through water. It's the ultimate off-road challenge and different from anything you've ever tried before. It's a wild ride, slipping and sliding through the mud and taking on crazy cambered corners.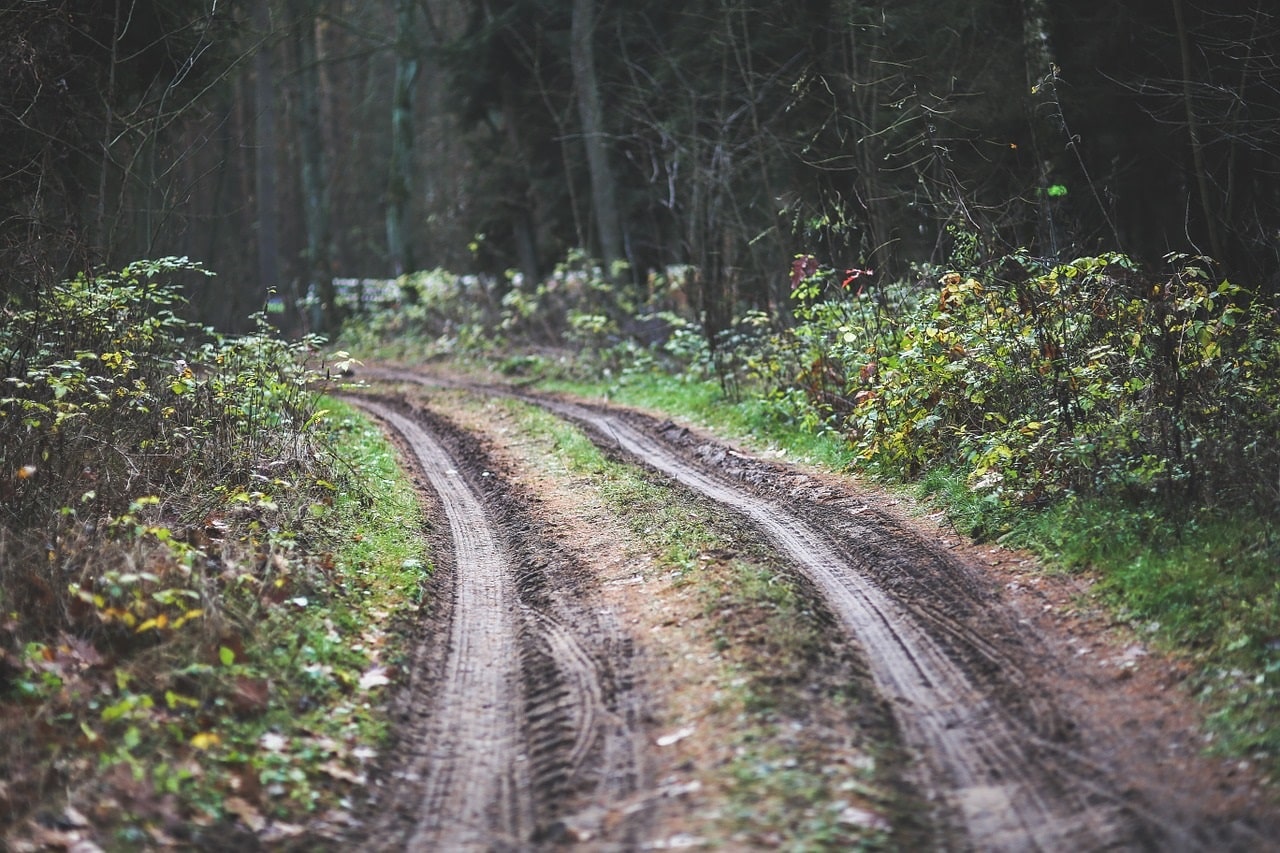 Rage Buggies are another big hit for outdoors types. These multi-terrain vehicles are go-karting's older, meaner brother: with high-power engines and sturdy roll cages, Rage Buggies can take you zooming around a dirt track and around hairpin bends for the ultimate thrill ride. Don't worry though – while these zippy cars will get the adrenaline going, they're actually very safe so you'll make it home in one piece!
Alternatively, make your stag shake at the knees with a spot of blind driving. The driver is literally blindfolded behind the wheel, while the rest of the team gives instructions to steer the vehicle around a course. A bizarre and fun test of your teamwork and communication skills where you really do need back seat drivers!
Race around in the great outdoors
You've heard about indoor laser challenges, how about an outdoor one? Laser tag in Kent is a great way to zap your mates and test your fitness. Your stag party is rigged up in combat gear with army-style tag guns, then sent into the woods for a heart-stopping challenge. Our laser challenge at Bewl Water has all the fun of paintball, but without the bruises and the mess.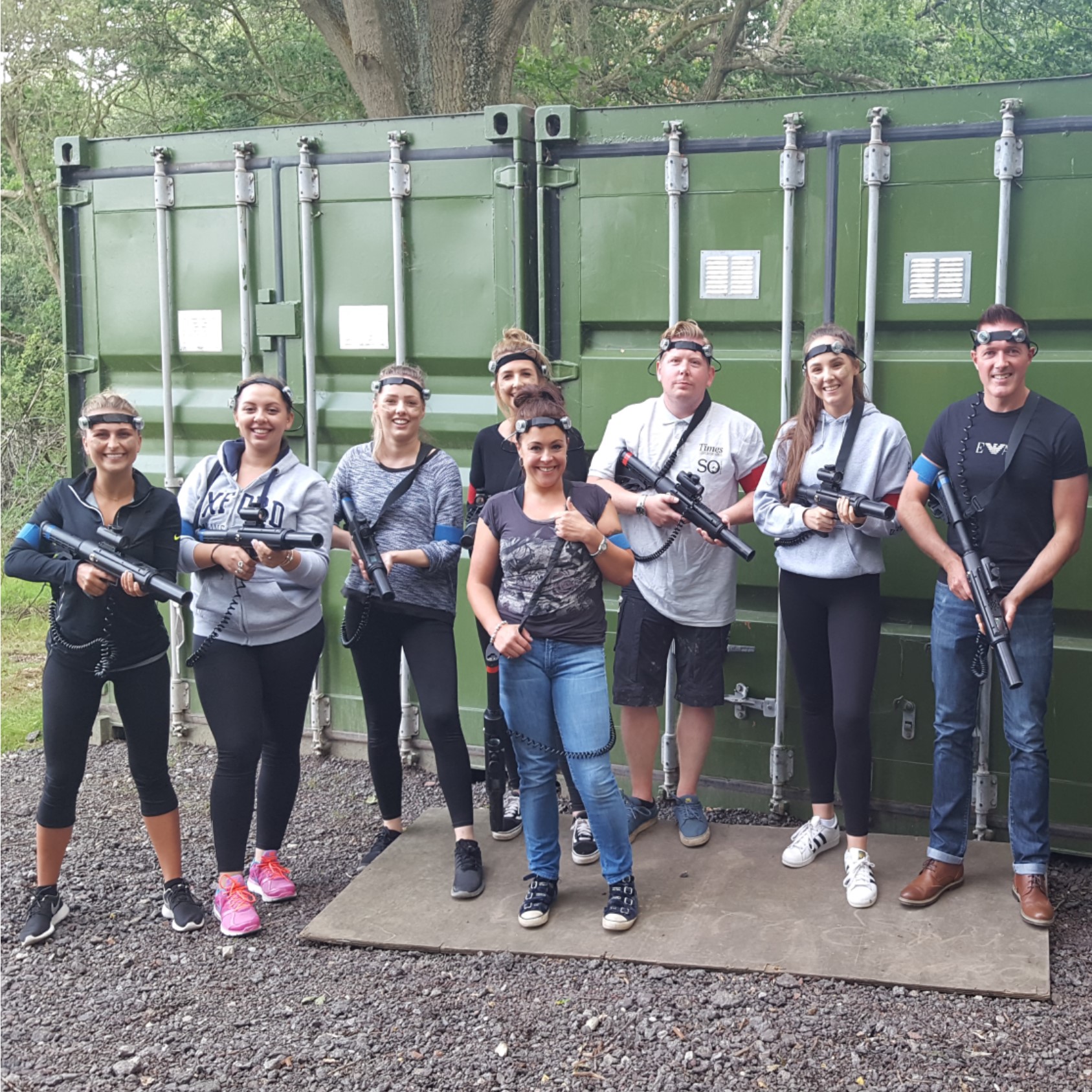 Treetop adventures are also popular with stag parties. Make like a monkey and swing through the trees across wobbly bridges and challenging obstacles, or test your nerves with a zip wire. By the end of the day, you'll all have aching arms and happy hearts.
Stags also love canyoning. The clue is in the name – you're basically making your way down a canyon by scrambling, climbing, jumping, swimming, abseiling and any number of other techniques, dressed in highly flattering (not!) wetsuits. Last one to the river bed gets a special stag dare!
Treasure in the tavern
Forget escape rooms. Modern stag parties are embracing hi-tech treasure hunts using smartphones. Many treasure hunts incorporate pubs, for a fun twist on the classic pub crawl but they can be done almost anywhere, even on a larger scale so hunt missions take teams miles away.
No paper, no pens, no prep: just good, honest fun. Teams race around to tackle challenges and complete missions, racing against other teams to win the top spot. When it's all over, the stag party can meet up to compare photos and regale each other with tales of their mad dash against the clock.
Treat yourself to some luxury
There's no reason why the girls should get all the pampering. Gentlemen love the deluxe treatment too, and a stag night is just the time to indulge. Why not have a
#stagspa weekend at a Kent spa hotel such as One Warwick Park?
Why not book a personal chef to cater for the stag party throughout the weekend? This gourmet option means you can enjoy something much better than the usual pizza or takeaway, adding a touch of class to proceedings. Or how about a professional cocktail bartender to make bespoke drinks to get the party going?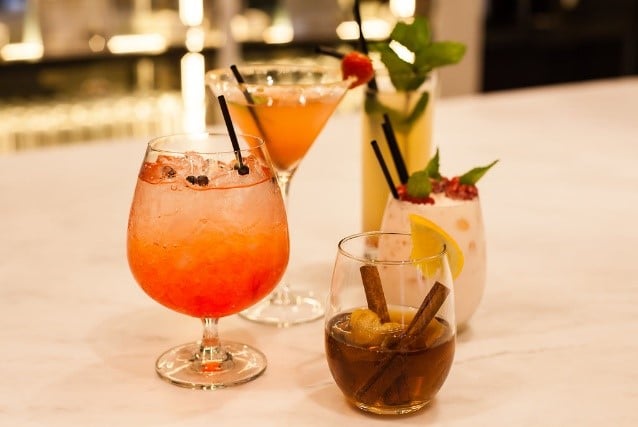 You could also opt for a gentleman's afternoon tea, with fancy laid tables, tea and chocolate cake and lots of big manly pies to munch.
Another great idea for the groom who loves to croon is a session in a professional song recording studio. Just choose a track, the groom lays down the solo (with optional backing from the stag party) and you've got an everlasting reminder of the weekend – whether it sounds like Pavarotti or cats on a tin roof!  You could even play it at the wedding reception!
Get wacky with zings and zombies
The best stag weekends always include the element of surprise, just to keep the groom on his toes. Something unexpected will have the stag party's jaws hanging open, and ensure the weekend becomes nothing short of legendary.
Try a new take on football. Bubble football is as bonkers as it sounds – players wear a kind of upper-body zorbing ball for a match with maximum bouncing and bashing. Or how about electric shock football? This is a game of football where players can be zapped by spectators at any point. It's cruel, it's crazy and it's hilarious.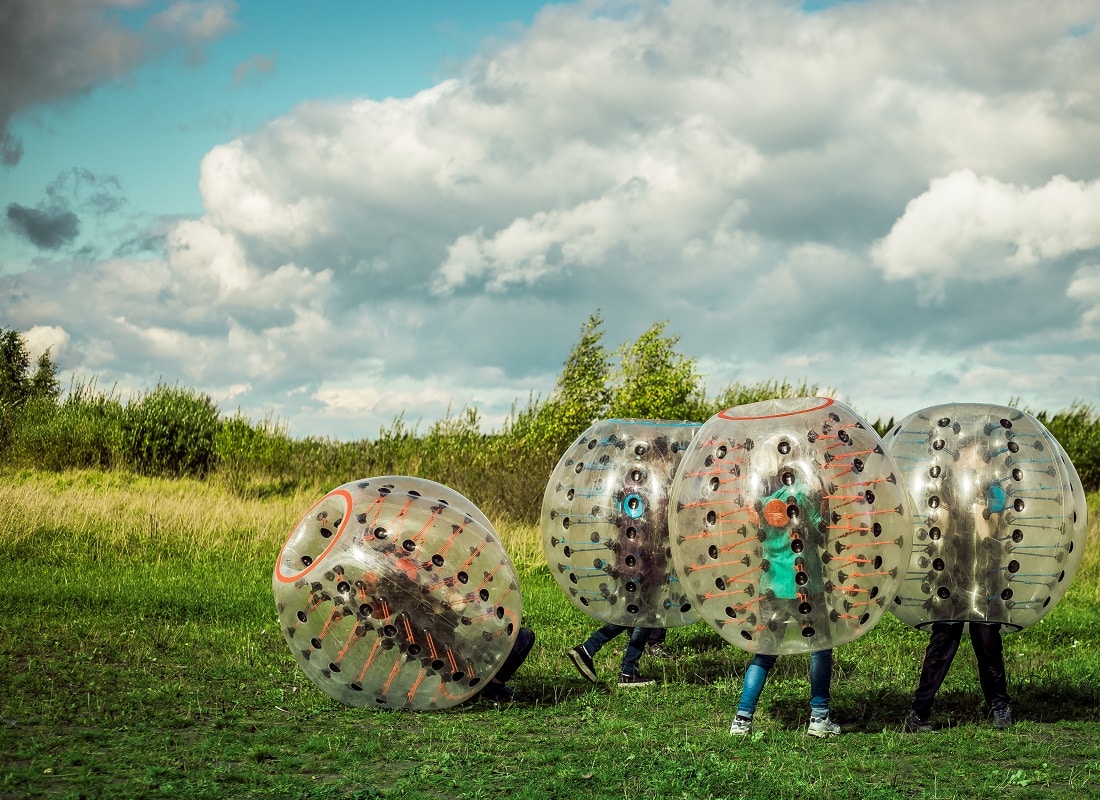 Another big trend is helping the groom prepare for marriage by becoming undead. Zombie experiences involve getting made up as horrific zombies then immersing yourself in some kind of survival horror experience. This one is guaranteed to be great fun and generate some amazing action photos!
Looking for great stag activities in Kent? Bewl Water has lots of exhilarating options, from stand-up paddle boarding to sailing and more – for example, it's the best place to test your skills at laser tag in Kent.
Get a quote for your stag party now.