Music is such a powerful thing. It can instantly transport us back to a particular time or place, or spark memories of a special time in our lives. That's why it's so important to get the right music for your wedding – every time you hear 'your song' on the radio in the years to come, you'll be reminded of your special day.
Wedding venues in Kent are varied and beautiful but if you want to set the right tone for either an elegant and romantic affair, or a lavish, wild party, picking the right music is key.
Our thoughtful team at Bewl Water has put together a handy guide to help bring your vision to life. From your show-stopping first entrance to hitting the dance floor at the end of the night surrounded by your best friends, we have something for you here.
The prelude
So, let's start at the beginning with guests arriving and searching for their seats. Undoubtedly there will be lots of chatting and craning of necks as people say hello to each other and grab a selfie. So don't bother with anything too invasive. Some light classical by Bach or Schubert or gentle harp playing is more than enough to create a calm, expectant atmosphere.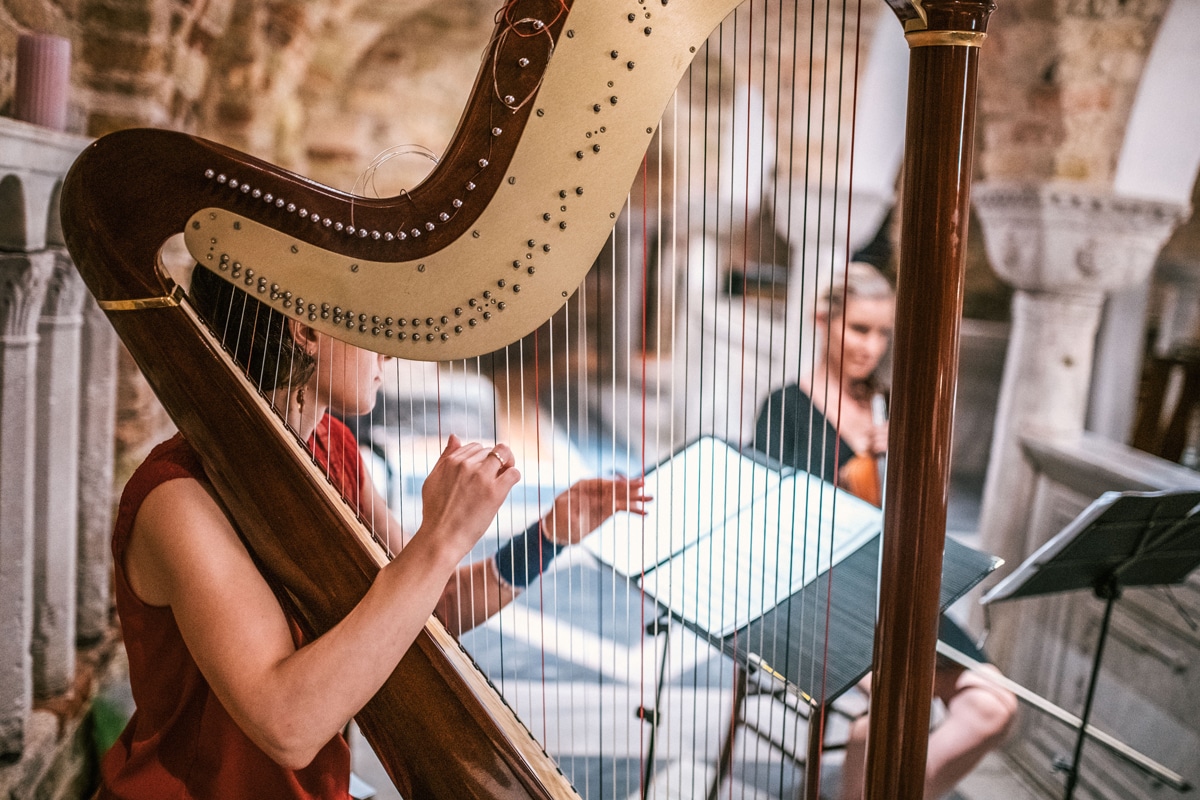 The processional
Now for the main event, the big entrance, when all eyes will focus on the bride's first appearance. The Bridal Chorus by Wagner and Canon in D by Pachelbel are perennial favourites but there are other options. Don't be afraid to pick an unexpected genre, especially if there's an acoustic or instrumental version available. Above all it should be something that's meaningful to you as a couple.
Signing of the register
Make sure you have chosen tracks that last at least 15 minutes to fill this part of the day – it can take longer than expected. A popular choice is a solo singer or instrumentalist, particularly if they've been hired to play later on in the day, too.
The recessional
Marking the end of the serious business you will want the recessional to be up-tempo, joyful and ready to get the party started. Pick something that will make you want to bust some moves, and get your guests singing along with a huge smile on their faces. Go for a surprise here and remember to have fun! Here at Bewl Water, our wedding team loves 'Signed, Sealed, Delivered, I'm Yours' by Stevie Wonder. What will you choose?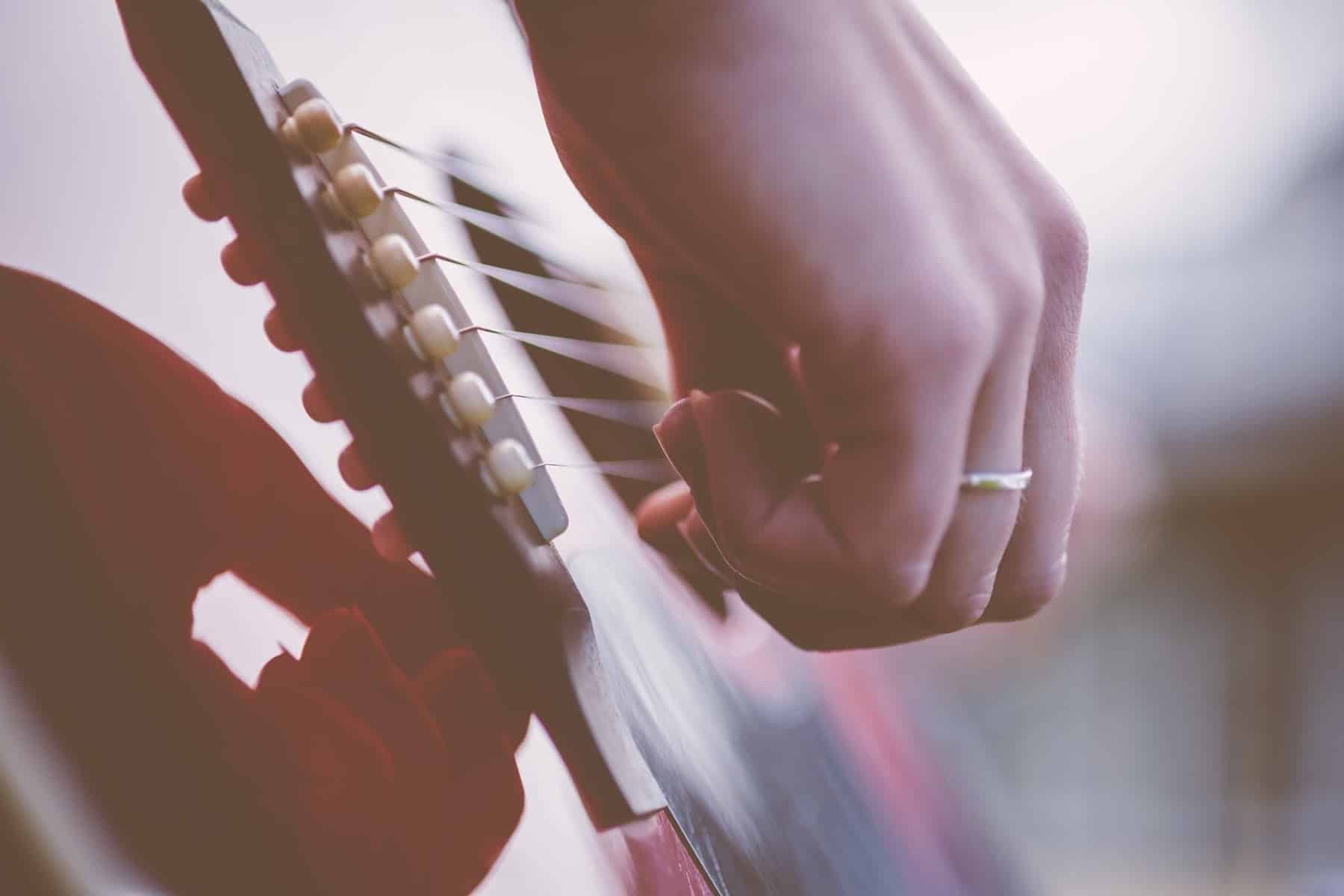 Cocktail hour
With wedding venues in Kent being so photogenic set aside a good chunk of time to get the right shots. Our stunning location in the High Weald Area of Outstanding Natural Beauty provides a great backdrop for your wedding pictures. To entertain guests during the photo shoot, have some classic piano playing while the team are serving cocktails, something sure to whet their appetite before the main wedding reception.
Wedding reception
Once your main sit-down wedding reception begins you'll want some light background music to provide just the right atmosphere. You don't want to interrupt conversation so choosing instrumental tracks is probably the best option, particularly if it complements your wedding theme.
First dance
Weddings can be hectic with so many people to greet and talk to. But your first dance should be an intimate, romantic moment between you and your new spouse where you can just enjoy each other's company and take a breath among all the excitement of the day.
Two quick things to think about here. Firstly, even if you have 'your song' in mind, it's still worth considering the lyrics. Sometimes songs can sound romantic, but the lyrics tell a different story.
Secondly, if the thought of lurching from side to side on the dancefloor fills you with dread, don't stick with the traditional slow dance. Mix it up with a group dance where friends and family can join you. Or if you've been having dance lessons, why not wow your guests with your new-found waltzing skills?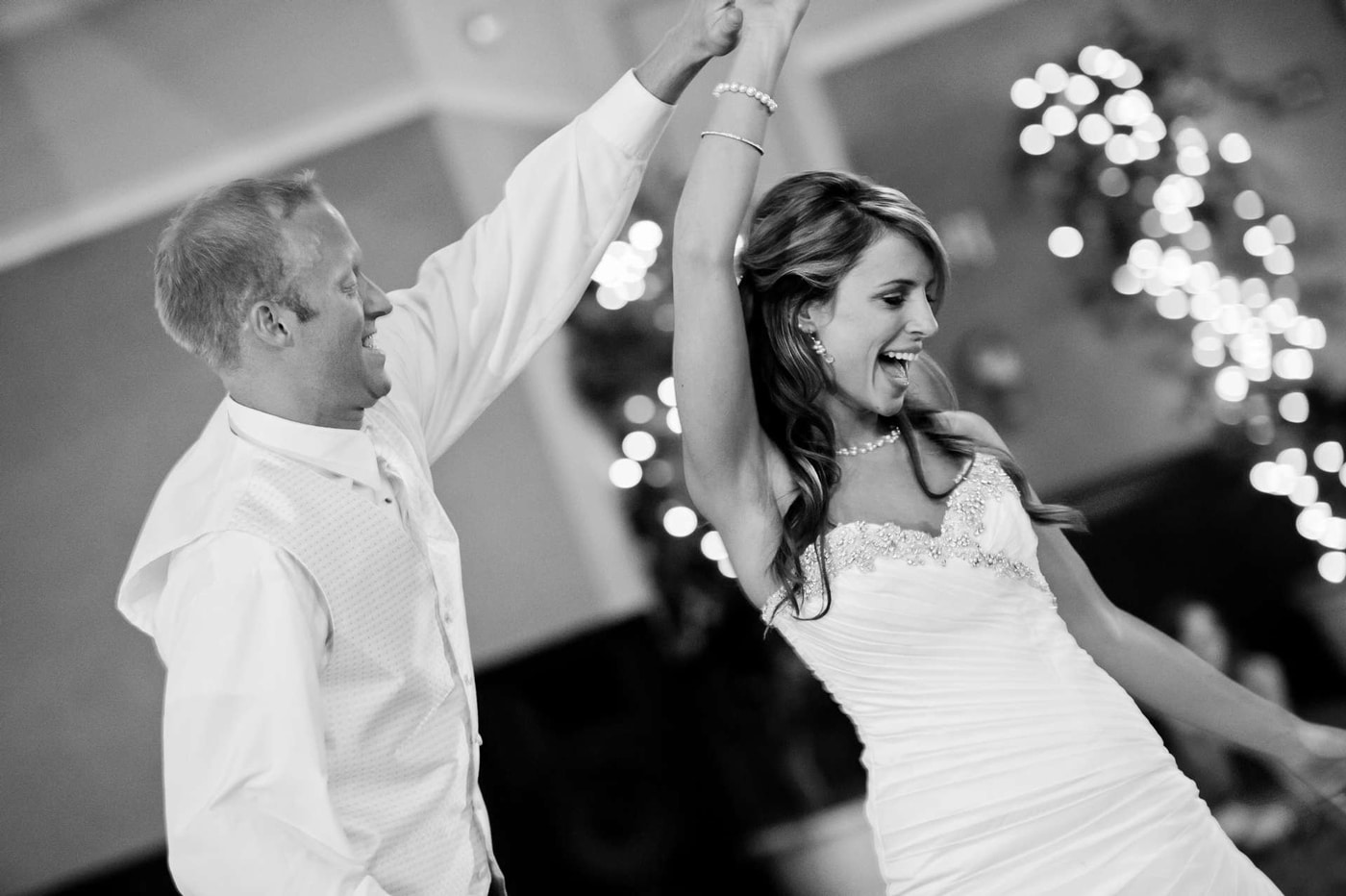 Party time
After the first dance you might choose to have a father/daughter and mother/son dance, or just head straight into the party. If you choose the latter, here are five common reception music mistakes to avoid:
Not checking with your venue
Some wedding venues in Kent might have restrictions on how loud music can be played and strict times as to when it needs to be turned off. If you don't want your favourite song to be cut off just as the party is in full flow, check with your venue beforehand.
Forgetting the non-dancers
Music is there to enhance the experience so even when there won't be dancing be sure to have music playing as it creates a continuous flow for the evening.
Going too fast, too soon
The very beginning of the night might not be the best time for hardcore banging tunes. To build the atmosphere you might want to start off with some old time classics to get everyone on the dance floor. Later on you can crank up the tempo when the party gets into full swing. Playing music from different decades will also appeal to guests of all ages.
Not having a plan
Just making it up as you go along will not work out. Create a basic schedule for the evening that will allow your DJ or band to be aware of the different moods needed as the evening progresses. And don't just put your iPod on shuffle as you don't know if an inappropriate track might get played at just the wrong moment.
Only playing the music that you like
It's your wedding so obviously you will want to play some of your favourite tunes. But bear in mind that not everyone has the same taste in music as you. If the aim is to get everyone up on the dance floor, play a mix of disco classics and current hits. Hire a band or DJ with the confidence to make quick changes if it looks like the party's mood is dipping.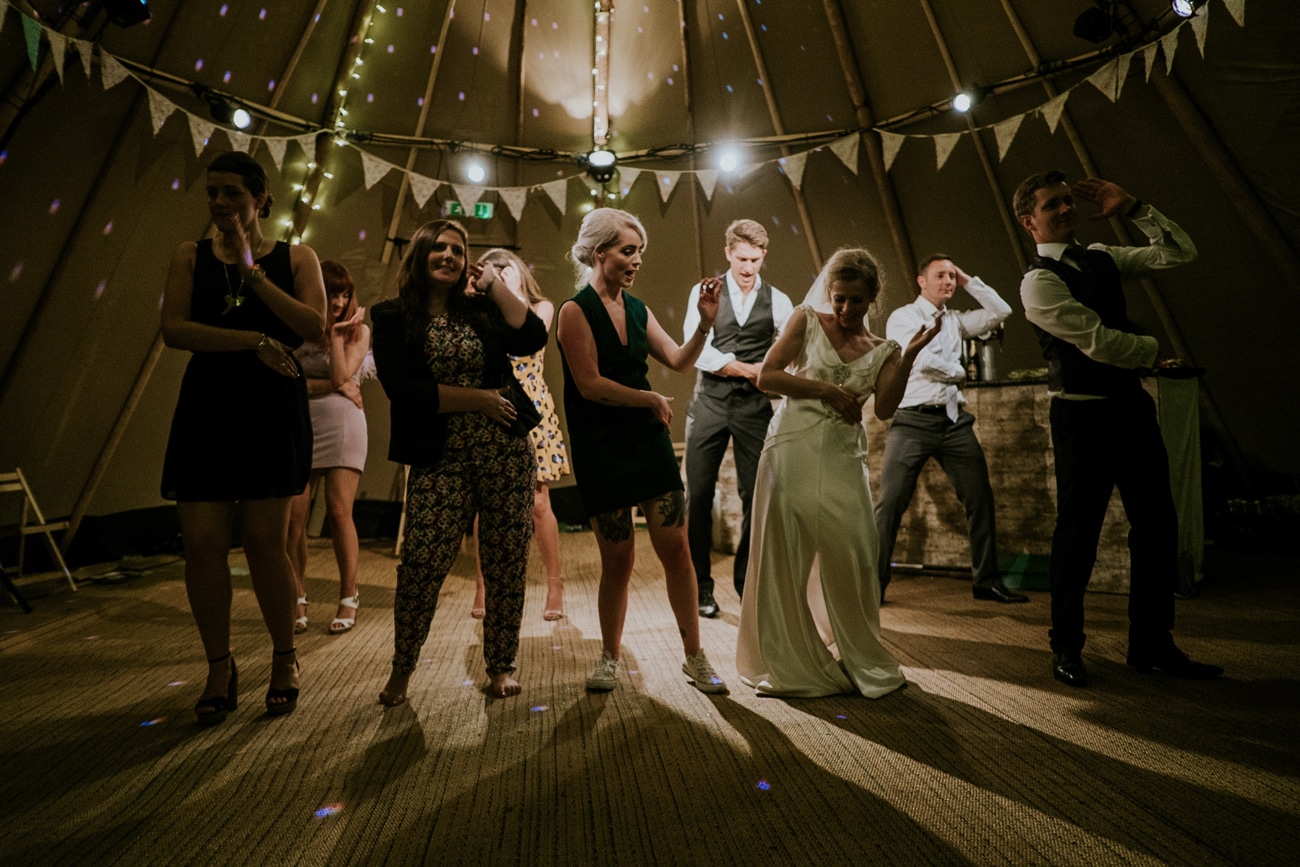 Bewl Water is one of the top wedding venues in Kent, with beautiful spaces for ceremonies and receptions alike. Our dedicated events host will be with you on the day, helping everything run smoothly so you and your guests can just relax and enjoy the celebrations.
Bewl Water has a resident DJ here at the Boat House who knows exactly how to get the party started. They can advise you about the best music to use throughout the reception, so if you have any questions just give the friendly team a call today.