Bewl Water, an 800-acre reservoir in Lamberhurst, proudly celebrates World Ranger Day by highlighting its remarkable progress in long-term sustainability and conservation efforts. Thanks to the dedication of Head Ranger, Dan Baker, who has served at Bewl Water for over two decades, the reservoir has made substantial advancements in environmental performance, estate upkeep, and visitor experience.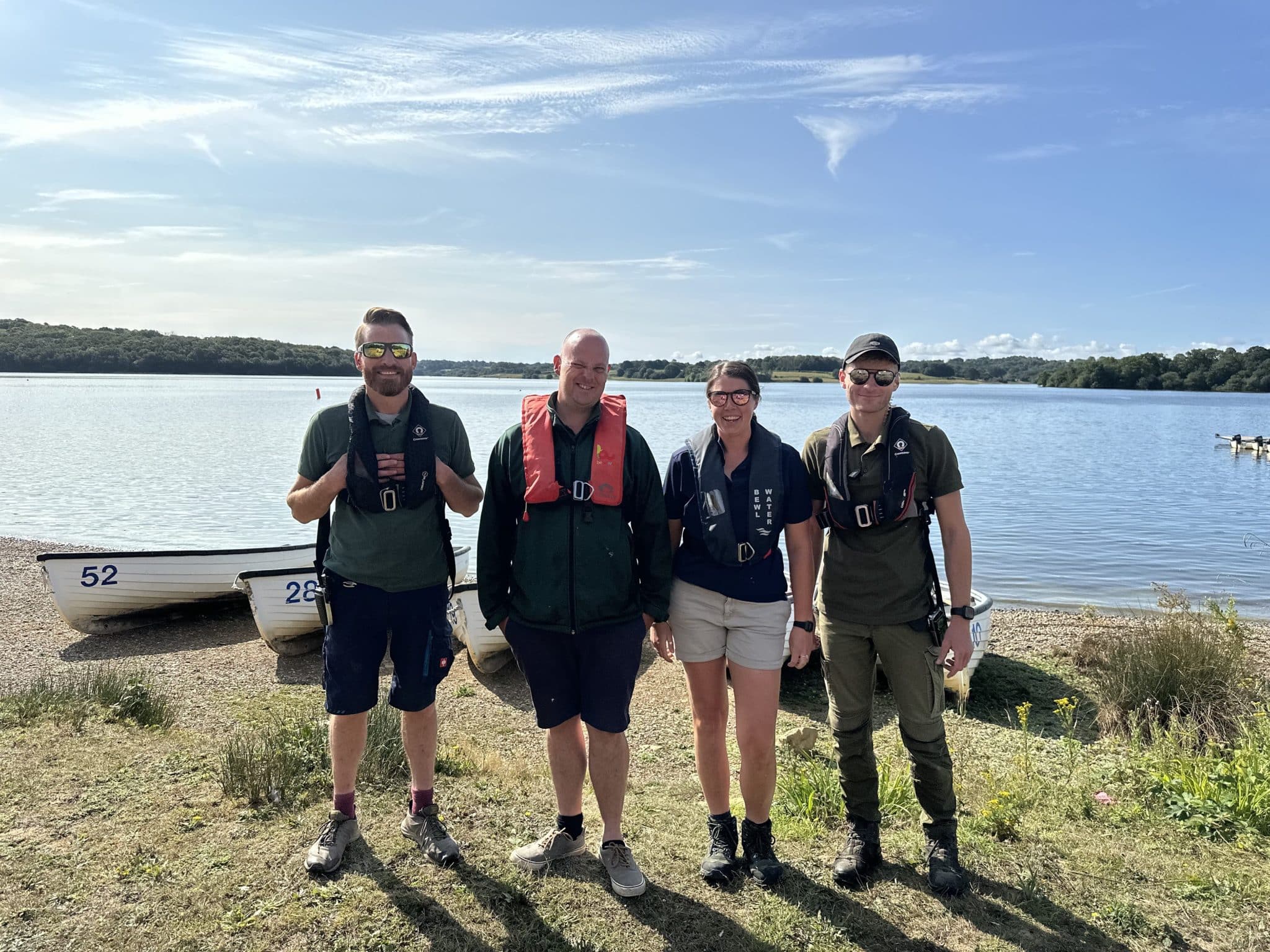 World Ranger Day, celebrated on July 31 globally, serves as an initiative by the International Ranger Federation (IRF) in collaboration with its official charity, The Thin Green Line Foundation. The day honours the hard work of rangers worldwide, including those at Bewl Water, who tirelessly protect parklands, heritage sites, and natural treasures.
Head Ranger Dan Baker shared his passion for his role, saying, "Being a ranger is physically taxing, but incredibly rewarding. Each day involves patrolling protected areas, monitoring recreational activities, safeguarding visitors, looking after wildlife, preserving ecosystems, and maintaining the grounds. The unpredictability of what each day will throw at us is part of the magic of being a ranger".  
Straddling the border of Kent and Sussex, Bewl Water boasts a diverse ecosystem, home to hundreds of protected species, including over 200 recorded types of birds. The reservoir allocates over £1.3 million annually to enhance and maintain its grounds and reservoir.
Emphasising long-term sustainability, Bewl Water invests in solar-powered sonic wave emitters, strategically placed around the reservoir during peak seasons. These chemical-free devices have successfully controlled outbreaks of toxic blue-green algae, safeguarding wild animals, livestock, and domestic pets.
Additional ongoing conservation efforts include shoaling measures to boost native fish populations and annual grassland mowing to encourage the growth of wildflowers.
These vibrant blooms create essential habitats for various birds, insects, and animals, fostering a thriving ecosystem. The team have also established a dedicated bird hide and nature reserve to protect the estate's endangered species.
"We like to take a hands-on approach that values nature's way of doing things. Our strategy is all about giving nature the space it needs to thrive, while still offering a helping hand when necessary to enhance positive results", Dan explained.
However, Bewl Water's commitment extends beyond wildlife conservation. With over 140,000 visitors each year, the reservoir continually invests in its grounds to ensure safety and enjoyment for all.
Over the next few years, the focus will be on connecting people with nature. Initiatives include creating a network of safe paths, rides, and access points, enhancing the reservoir's circular walk, and maintaining signs, entrances, benches, and paths to provide a welcoming experience in the woods.
Recently, Dan and his team have instructed tree surveys to assess the health and safety of the extensive ancient semi-natural woodlands. Dan explained that the findings will inform proper management strategies, ensuring the preservation and well-being of the trees for years to come.
The team have also started a three-week project to improve the bridleway, enhancing drainage conditions for hikers and cyclists.
'Maintaining the grounds is absolutely crucial for our visitors to have an incredible time here, but also ensure their safety. Bewl Water has been a cherished destination for locals and tourists for almost 50 years and we take great pride in preserving its natural beauty'.  
For media enquiries and further information, please contact: molly.miller@salomons-estate.com
Editor's Notes: Bewl Water is the largest stretch of open water in the Southeast. Located in Lamberhurst Kent, the 800-acre site is open all year round where incredible landscapes, native wildlife and woodland adventures are just waiting to be discovered. With miles of scenic pathways to walk, cycle, run or ride, and hundreds of protected species to uncover, Bewl Water is packed full of healthy outdoor fun for all ages. Bewl Water is privately owned and is part of the Elite Leisure Collection group of companies.