Bicycle holiday tours have become a go to holiday for adventurous families that want to explore the great outdoors. There are many guided tours on offer in a multitude of areas and countries. Cycling is a fantastic holiday option for all ages with a variety of different difficulties on offer. A bicycle tour consists of a day-by-day route where you cycle from stop point to stop point throughout your holiday days. Different holiday formats are available, depending on how happy you are to camp and carry your luggage with you.   
Bicycle tours, whether guided or planned by your family, offer a fresh way to see your local area. They provide a wonderful way to explore nature, accessing trails and roads on your bike that you wouldn't otherwise have seen. There are likely hundreds of local treasures you have yet to explore. Looking up any listed sites of outstanding natural beauty or sites of historical significance will give you a loose trail of locations to stop at while on your cycle tour.  
Guided bicycle tours  
There are many UK companies that offer guided bicycle tours around the UK. Having a tour guide to help you find areas of specific interest and to handle the transport of your luggage from accommodation to accommodation can make a cycle tour far easier for larger groups or families with small children.  
While cycling each day to a new inn sounds fantastic for experienced cyclists, if you have inexperienced cyclists or children coming with you, sometimes staying in one place for a few days before taking on a more challenging cycling route can help everybody reset and give you more time to explore the area. You can also experiment with how far everyone is comfortable cycling in a day.  
Types of bicycle tour 
There are multiple ways of organising and participating in bicycle tours, here is a list of a few of the most popular types of bicycle tour:  
Generally organised by the holiday-goers independently rather than booked through a travel agent, this form of bicycle tour generally means that any luggage or necessities will have to be carried with you. Your stops to sleep in the evening will be at campsites rather than inns, so you will have to make sure you allow time to set up your tent after a long day in the saddle. 
This is a far more adventurous way of bicycle touring than usual and anyone choosing this route should be an experienced camper and cyclist, with panniers for their bicycle and lightweight camping equipment. 
Often booked through a cycle tour company or a travel agent, rather than camping you will be cycling from inn to inn. You may still have to carry your luggage in panniers or a rucksack, but a nice bed and perhaps a pub meal at the end of the day can be a fantastic motivator for those last few miles.  
Much like travelling from inn to inn the main difference between the two is that your tour guide operator will arrange for a van to take any luggage you have from place to place. This is great for groups or families that aren't necessarily experienced cyclists and allows you to explore the area knowing that your luggage and accommodation are already taken care of.  
Fully supported (family tours) 
With both a van service to shuttle your luggage from one accommodation to your next, a guide and full catering, this option is great for families with young children that want to go on a cycle tour, but need extra support to do so.  
Adventure holidays  
Traditionally when we go on holidays we want a slow calming experience where we will be able to relax, with work and daily life as far away as possible. With the rise of experiences as a selling point for trips, activities such as giant zip wires or bungee jumps, or Goape courses have become extremely popular. With fun interactive activities like surfing, white water rafting and kayaking, adventure holidays are perfect for those that want to broaden their horizons.  
While not as hair raising as some adventure trips, bicycle tours are the perfect adventure holiday for families. You can customise your route to suit your level of experience and explore the countryside, giving you a well-deserved break from the city and a return to nature.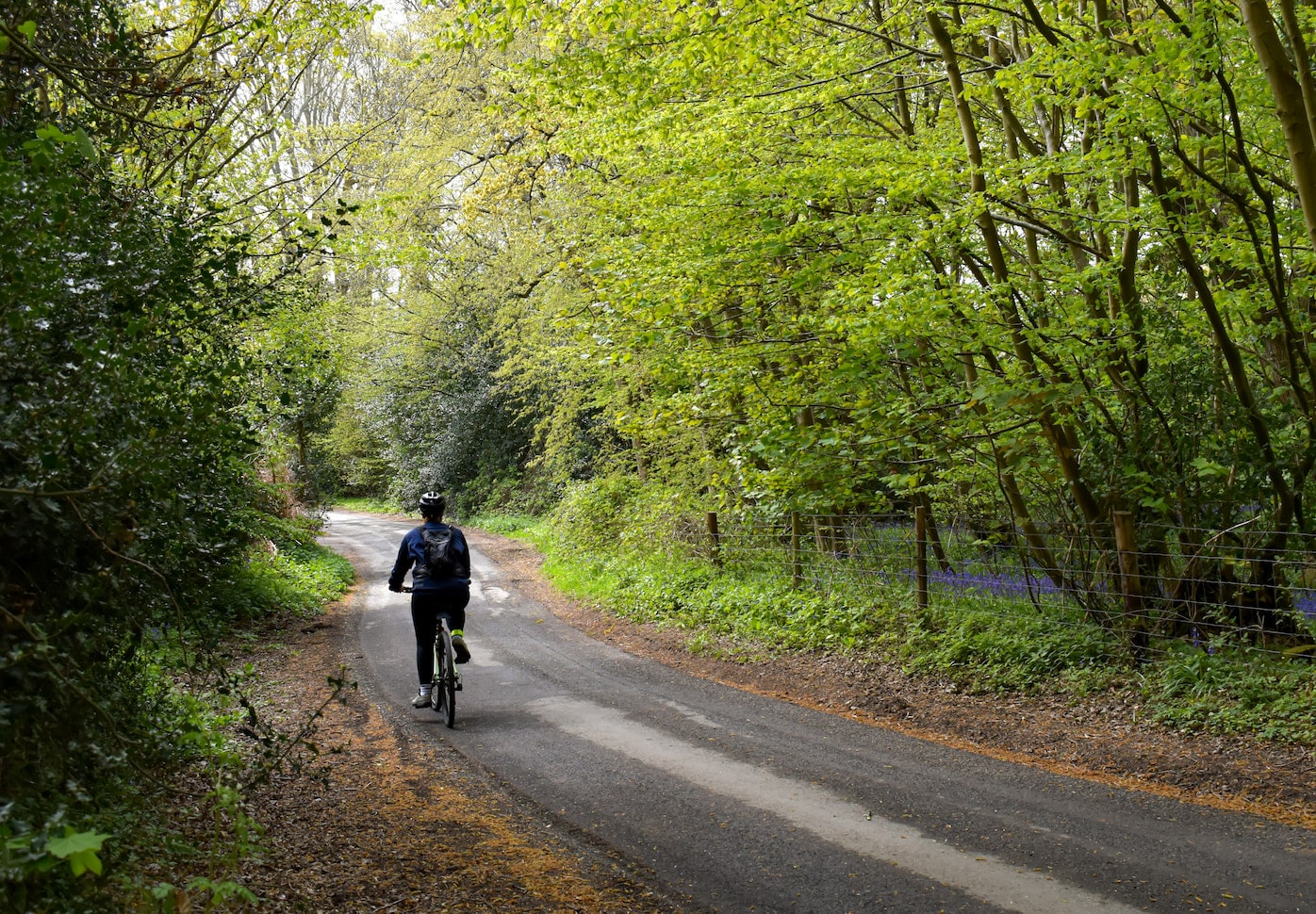 The natural world  
When you visit a new place using a car or coach the enclosed and air conditioned environment keep you separated from the experience. When arriving by bike you can take in your surroundings using all of your five senses, creating a far more immersive experience for you. 
Looking up which local birds and wildlife are living in the area you are cycling through and then making a game of trying to spot as many different species as possible, will help children remain engaged with their surroundings. Photographing interesting wildflowers and trees and later looking them up in an encyclopaedia or online can be another great activity to enjoy the day with, especially for nature enthusiasts.  
Local history  
The UK has a deep and fascinating history, from battlefields and castles to ancient Roman ruins, there are hundreds of historically significant areas throughout Britain for you to explore. An excellent way to find accessible and interesting pieces of local history is by looking at National Trust owned land to find well maintained areas to visit. If in doubt, many towns and villages will have a tourist information with relevant leaflets and posters to advertise local history sites.  
If there isn't a tourist information for you to visit, then just ask the locals! Many local people will be happy to tell you about their favourite landmarks and cycling trails if you ask. This way you can find lesser known local treasures that will be fantastic for you to visit.  
Bewl cycling trails 
Here at Bewl water we offer camp site places for any passing adventurers as well as our poacher's huts for hire. With the beautiful cycling path around the Bewl reservoir and footpath links to many other Kent and Sussex trails we offer a perfect location for those on bicycle tours to add to their lists. If you are interested in finding out more about booking a camping area or cycling at Bewl water then do get in touch.