Kent is home to lots of wonderful lakes and places to fish. Of course, some locations are better than others! In this short guide, you'll learn where to fish in Kent to get the best experience possible.
Bewl Water
Of course, we have to start with Bewl Water! This is the best place to fish in Kent as it's the largest reservoir in the South East. Additionally, it has a long history of being home to large trout and pike, along with other fish species. The setting is beautiful as well, so you can enjoy gorgeous scenes while you relax and fish away. Fishing slots can be booked on the website, meaning you don't have to worry about it being overcrowded. Book your slot, come on down, then enjoy a day of fishing.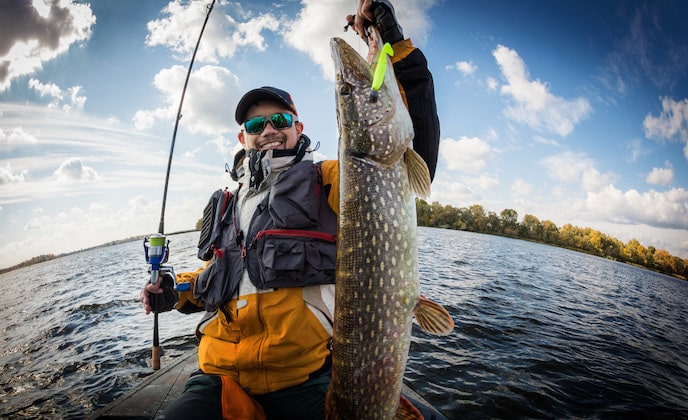 Combebank Fisheries
This is another great option if you like beautiful scenery. You can fish in a 400-year-old lake in the gorgeous Kentish countryside. It's found near the Darenth Valley and is home to some impressive fish. There are different species of carp, with some fishermen claiming to haul out an impressive 29lb beast from the lake. Night fishing is allowed, and there are also toilets onsite to keep you comfy!
Walmer beach
Walmer beach is a lovely pebble beach with excellent fishing possibilities. It's full of saltwater fish for you to catch, but the best thing is the backdrop. The 16th Century Walmer Castle sits behind the beach, and it's a beautiful sight to behold. This was actually one of Henry VIII's coastal defenses, so you can enjoy a history lesson while you fish. Beach fishing is always popular as it's very relaxing and you can enjoy all the usual things a beach has to offer.
Majors Fishing Lakes
If you head to Maidstone, you'll find Majors Lakes just a short drive to the east. These lakes have been around since the late 1800s, and originally housed lots of local ducks. You might still see a few around, but there is plenty of fish hiding below the water. Trout and carp both frequent these waters, as do rudd, roach and barbel. Plenty of fish of other sizes also call these lakes their home, so you have many options. All of this can be enjoyed in a serene woodland setting that makes you feel like you're in a fantasy novel.
Monk Lakes Fishery
Just south of Maidstone, you'll find Monk Lakes – which is a day ticket fishery with over 45 acres of water to explore. It's home to seven different lakes, as well as a free-flowing river. This leads to an eclectic mixture of fish to acquire, and you can easily spend the entire day roaming around this area. Catfish are regularly spotted here, and there are plans for three extra fishing lakes to be added in the future. It also has a clubhouse and toilets, so you have somewhere to relax after a long day.
Fishing in Kent is such a popular past time, and you can see why! There are so many amazing places to fish, so take a look at your options and visit as many as you can.