We've looked at how team building can benefit your teams, here's how the Bewl Water activities relate!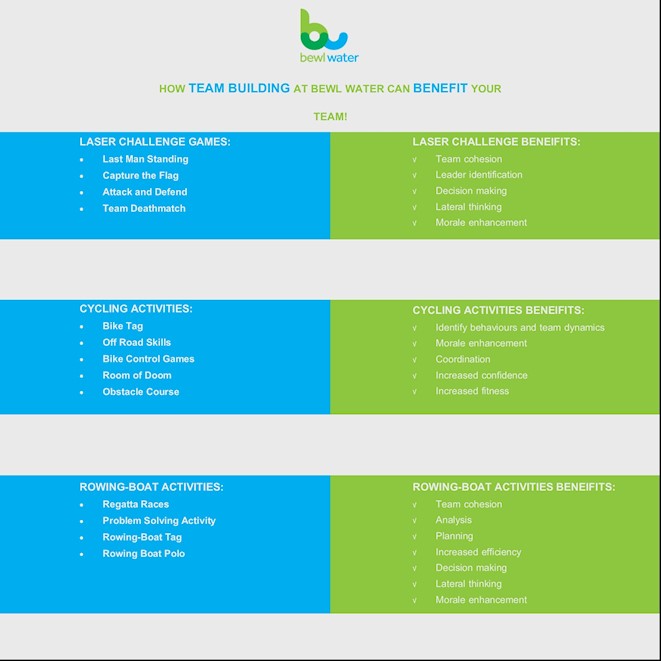 Each of the activities at Bewl Water help create great team morale with rowing-boat and cycling activities offering more technical and physical training, whereas laser tag is more of a mental challenge with quick decision making and imaginative thinking.
A mixture of events is recommended, however if you only have time for one at a time, you can always come back another day!
All of the activities are good for communication as it requires the whole group to interact, which is vital for a team to succeed. But they are also fun! The team can learn through play and enjoyment; they won't even know they are learning! They will be on such a high after the activity, you will notice a boost in team morale which will result in improved productivity.
Find out more about Bewl Water's activities here!