Strolling and Cycling
Bewl Water is the perfect place to watch the colours change as autumn sets in. Whilst the weather is still pleasant (and even if it's not!) take yourselves for a walk or cycle around the reservoir. Bring your own bikes or hire them when you arrive. The more adventurous among you might want to try the full 12.5 mile round route although if you have little ones with you then perhaps a short meander is a better option. Current repairs to the footpath aim to ensure that the walking and cycling conditions will be much better come the winter months.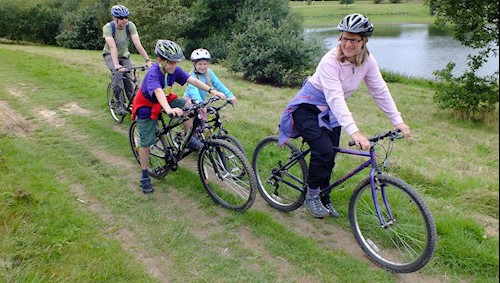 Adventure Playground
Totally free and loads of fun, our adventure playground is a perfect way to wear out the kids.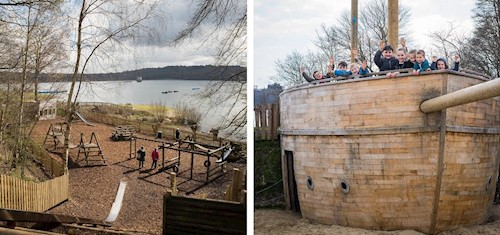 Family Fishing
Are there any keen anglers out there? Whether you've got years of experience or have never tried it in your life, fishing is a fantastic way to relax and have fun at the same time. You can recline by the lake or take to the waters in a motor boat. We also offer fly-fishing tuition for newcomers. If you're really lucky you might just catch the Golden Trout and win £2500!

Cruise on the Bewl Belle
The pride of the fleet, the Bewl Belle is our largest passenger vessel. With capacity for 70 people it acts as a taxi service between jetties around the reservoir. For those of you who just want to sit back, take in the view and glide across the lake, the Bewl Belle runs 40 minute round trips at a cost of only £6 per adult and £4 per child.


Halloween Disco
More frighteningly fun times can be had at our Halloween Disco for children aged 5+. Make sure you book your space quickly!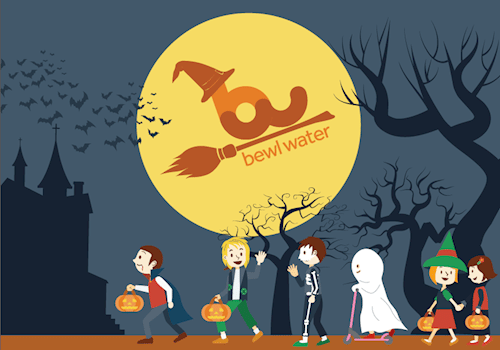 Capture the Season
Photography enthusiasts get yourselves down to Bewl Water to enjoy the beauty of nature as the trees shake off their summer greens in favour of autumnal colours. Look out for our blog post showing off your photos from the summer and get some snaps to exhibit when we run the autumn highlights.

Fish and Chip Ferry Lunch
Combine a hearty fish and chip lunch with a trip on the Bewl Belle. Either eat before your ferry ride or have lunch on the Boat.
Nature Spotting
There is a lot of wildlife at Bewl Water if you know where to look for it. Ask about our nature spotting activity sheets for kids on your next trip down here.