Bewl Water, the largest body of open fresh water in South East England has seen its water levels rise at 'unprecedented rates' according to officials after battling one of the most intense droughts on record. After a steady decline since March, the reservoir is currently at 67% capacity compared to just 42% in October.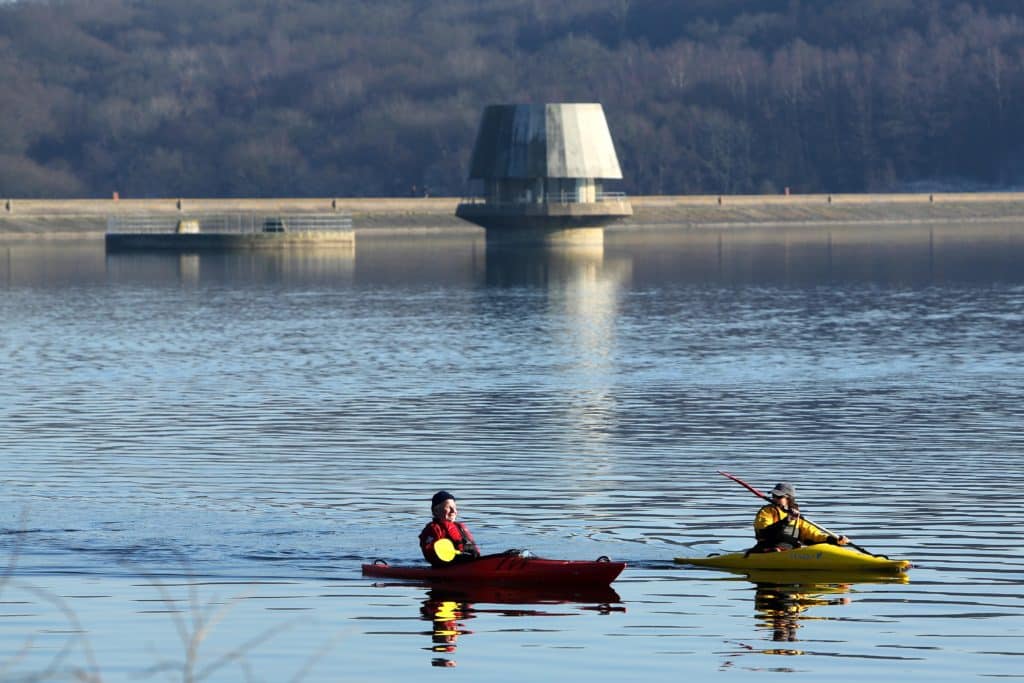 The reservoir near Lamberhurst provides water to hundreds of thousands of people across Kent and East Sussex and has a 31,000 million litre capacity.
Privately owned by Southern Water but leased to Elite Leisure Collection, Bewl covers more than 800 acres and attracts over 150,000 visitors annually.
It's popular throughout the year for healthy outdoor activities including walking, cycling and water sports where thousands of fishermen, sailors, windsurfers, and rowers flock to the waters.
However, following what officials have said has been the driest summer for 50 years, Bewl Water reported its lowest levels on record in late October, measuring at just 42%.
Just over a month later, the water levels are measuring at an average capacity again after Southern Water, who works closely with the Bewl Water team, began pumping additional water into the reservoir.
'The water levels have been steadily rising over the past four weeks' said Bewl Water's Operations Manager Kevin Parker. 
'By carefully managing the reservoir's capacity throughout the winter, we're feeling more confident that we will be in a better position ahead of next summer when there will be greater demand' Kevin continued.
Recent heavy rainfall and flooding allowed Southern Water to begin the operation last month which saw the refilling of the reservoir from its pumping station at Yalding on the River Medway.
Business Director Andrew Daniells explained that the rising water level is good news all round, particularly for dinghy sailors as the launching jetty is now back in place on the slipway.
For interviews, images, and more information, please email molly.miller@salomons-estate.com
Editor's Notes: Bewl Water is the largest stretch of open water in the South East. Located in Lamberhurst Kent, the 800-acre site is open all year round where incredible landscapes, native wildlife and woodland adventures are just waiting to be discovered. With miles of scenic pathways to walk, cycle, run or ride, and hundreds of protected species to uncover, Bewl Water is packed full of healthy outdoor fun for all ages. Bewl Water is privately owned and is part of the Elite Leisure Collection group of companies.