Love is in the air at Bewl Water:
Our top 5 spots to pop the big question this Valentine's Day
 Valentine's Day is just around the corner, which means love birds all around the world will be clearing their schedules and devoting themselves to an evening filled with love, red roses, good food and passion, as they celebrate and profess their deep affection for each other (swoon!) on what is considered the most romantic day of the year. Love will be well and truly in the air, as according to last year's Marriage Proposal Survey, February 14th outshone any other day of the year for popping the question: with a whopping 36% of engagements falling on this day. Your engagement spot will always be a special and memorable spot for you and your other half, a place you may visit together for many years to come, so what better place to get down on one knee than at Bewl Water? Set amongst 800 acres of stunning parkland and home to the largest stretch of open water in the South East, Bewl Water makes the perfect backdrop for a proposal in Kent's glorious countryside, so we've rounded up the top five spots to propose at our site…
At water's edge on the Boat House Bistro's terrace…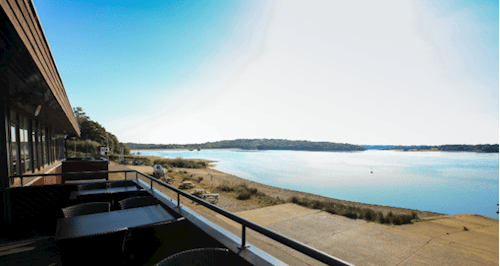 Sometimes you can't beat an old classic. Chances are you've probably witnessed a marriage proposal whilst out dining. This Valentine's Day, that couple could be you. With a three-course V-day meal available to book, indulge in a delicious meal together before popping the big question out on our restaurant terrace, overlooking the beautiful reservoir.
At the tip of our jetty…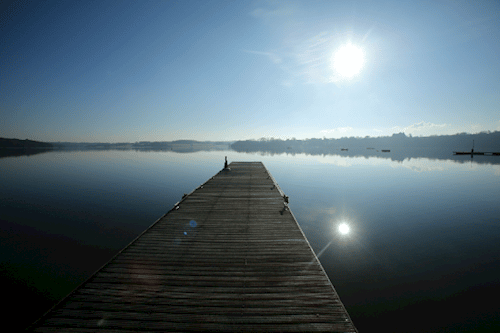 Time it right and get to the end of the jetty before sunset. Get down on one knee under the brilliant, bold Bewl sky and say those wonderful words on top of our beautiful reservoir. How romantic! It's just like in the movies…
Under our charming little gazebo…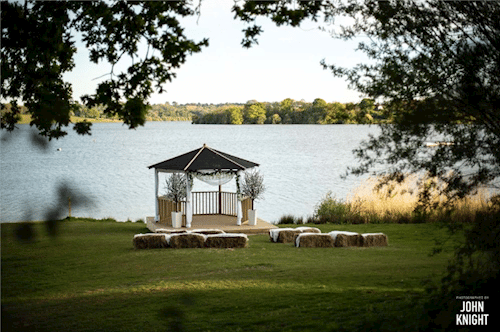 Just like the other spots, our lovely little gazebo overlooks the famous reservoir and makes for a slightly drier picture-perfect spot, if the weather's not looking so great. Also used for our outdoor weddings, your engagement spot could be the perfect place to say your vows too…
A special spot on one of our cycling routes…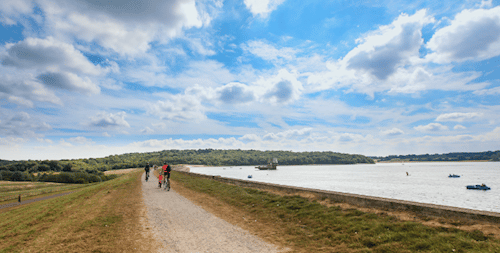 Featured in the likes of The Notebook, bike dates are an old school classic and can radiate romance.  So, why not create your own history somewhere around Bewl Water's historic reservoir? Set in the picture-perfect Kent countryside, Bewl Water offers 12.5 miles of cycling route, plus forest paths, trails, country lanes and meadows, with bicycles are available to hire on-site.
Down in the woods…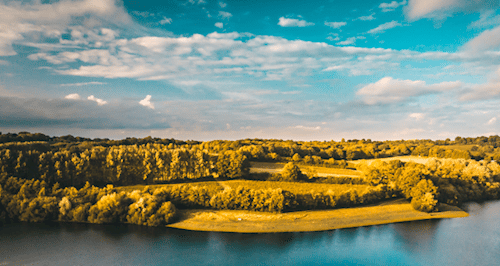 Fancy something a little more secluded? Set in 800 acres of rolling woodland and countryside, ramble around Kent's enchanting countryside together, find the perfect spot and pop the question when your partner's least expecting it. Just don't forget to trace your steps…
 So, whether you're getting engaged under the beautiful Bewl sky, planning a date amongst the panoramic views on our famous reservoir, or delving deep with a romantic walk in Kent's wonderful woodland, take a trip to Bewl Water with your better half this Valentine's Day. With a three-course V-day menu available at our Boat House Bistro and plenty of activities on offer to make for the perfect date, make it a day to remember.
And finally, just a friendly reminder for the lovely ladies reading this that 2020 is in fact a leap year…