A new flock of sheep have been brought in to help maintain the biodiversity of South East England's largest reservoir, Bewl Water in Lamberhurst, Kent as part of ongoing efforts to improve long-term sustainability.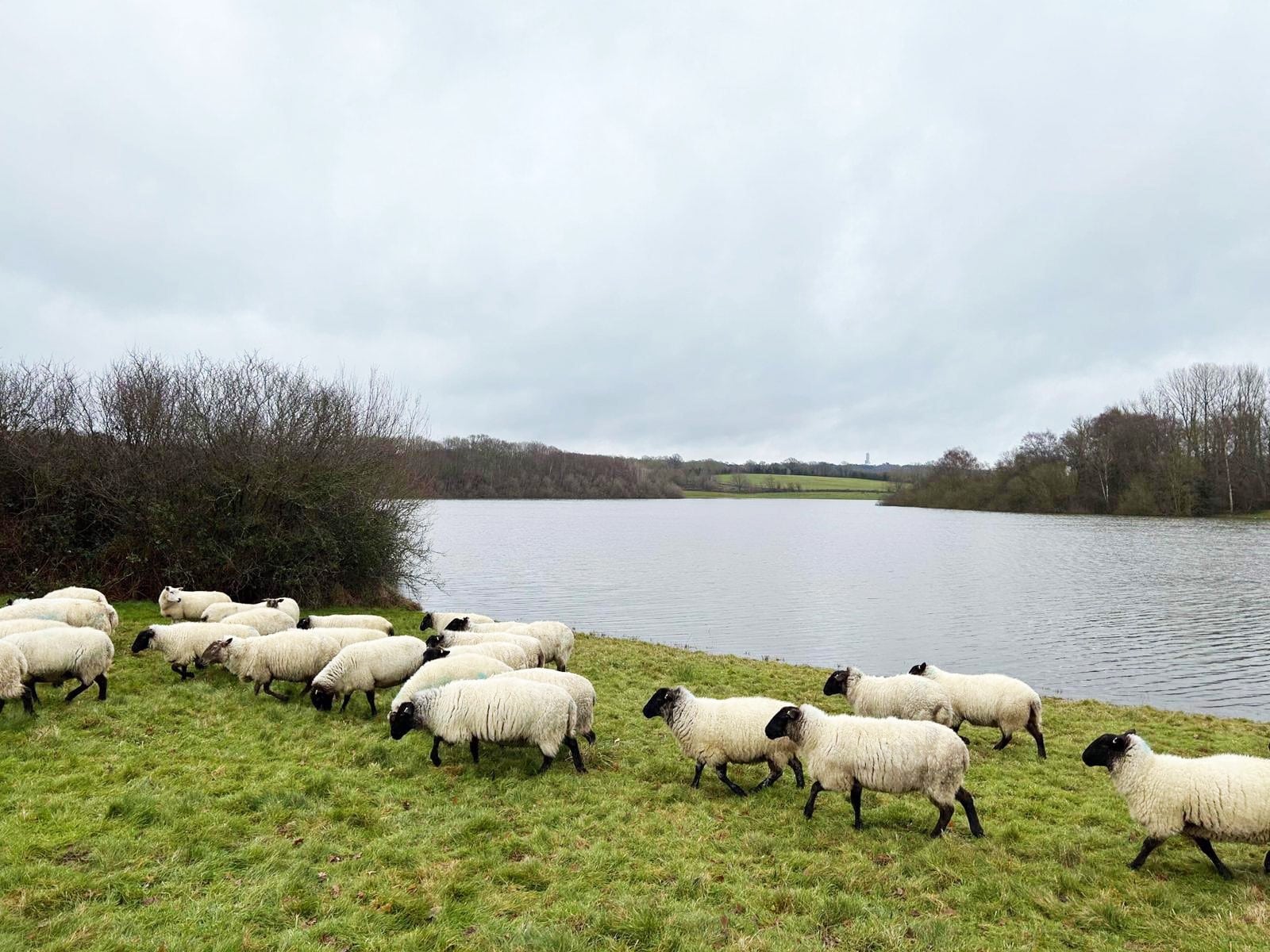 30 Suffolk sheep in total were brought to Ferry Point, where there is no public footpath, as part of a one-month conservation grazing trial at the 800-acre site. The efforts play a key role in maintaining Bewl Water's landscapes, controlling non-native plants which would otherwise dominate areas through scrub encroachment.
With plans to continue the regime long-term on an annual basis, when visitor numbers are quiet, Head Ranger Daniel Baker said 'the land will be managed for the greatest environmental benefit, allowing grass, wildflowers, and several other rare species to regenerate and coexist'.
He added: 'Sheep are very selective grazers meaning they are ideal when targeting unwanted species.
'This method of grazing will also reduce levels of carbon dioxide and greenhouse gas accumulations' he continued.
The trial forms part of Bewl Water's ongoing commitment to investing in its environmental performance and long-term sustainability, which sees the estate work closely with the Sussex Wildlife Trust and The Woodland Trust.
Annually the reservoir spends over £1.3 million running and maintaining its grounds to improve its natural ecosystems, and biodiversity and ultimately secure the future of the estate.
For interviews, images, and more information, please email molly.miller@salomons-estate.com
Editor's Notes: Bewl Water is the largest stretch of open water in the South East. Located in Lamberhurst Kent, the 800-acre site is open all year round where incredible landscapes, native wildlife and woodland adventures are just waiting to be discovered. With miles of scenic pathways to walk, cycle, run or ride, and hundreds of protected species to uncover, Bewl Water is packed full of healthy outdoor fun for all ages. Bewl Water is privately owned and is part of the Elite Leisure Collection group of companies.