As it's National Gardening week – what better time to look at some of the fascinating nature we have in our 'back garden' at Bewl Water.
We have masses of woodland at Bewl, most of which is Broad-leaved woodland, which means the trees are predominantly flat-leaved and have a wide surface (as opposed to needles). We have woodland here which is over 400 years old! Amongst the fascinating trees which pave the way for some great woodland adventures we have lots of pretty blossoming plants (especially now we are in Spring!). Here's what we have blossoming at the moment:
Anemome Nemorosa– these are small white (sometimes pink at the bottom) flowering plants, belonging to the Buttercup family (Ranunculaceae). They like to grow in woodland which is why they have made a home at Bewl Water! These usually only bloom until the end of April, so make sure you catch them.
Common Bluebell- Bewl Water is home to lots of the common bluebells (Hyacinthoides non-scripta). Bees and wasps love to collect the nectar from Bluebells and can do so by piercing a hole in the lower part of the bell- which works perfectly in not pollinating the flower. After spending most of the year as bulbs underground they have now washed some of our woodland with their beautiful bright colours!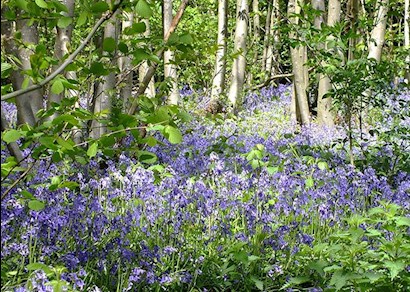 Primroses– These pretty flowers belong to the Primula family. Primula means first in Latin (Prima)- which is why this flower is one of the first to blossom in Spring!
Lady's Smock- These pretty little flowers belong to the Brassicaeae family, and its Latin name translates to 'Meadow'. They grow best close to water, which is why they grow happily at Bewl Water! They can also be referred to as the 'Cuckoo Flower' as they typically come into bloom when the first cuckoo starts to call.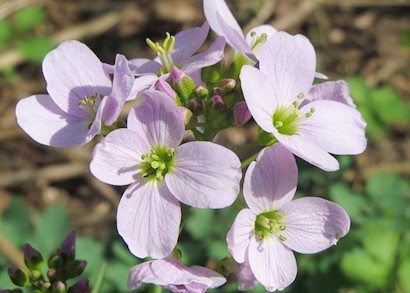 Violets- This bright flower belongs to the violet family (Violaceae), they are giving the landscape at Bewl Water bursts of colour, but you have to find them first! They are usually hidden amongst leaves within the woods. They leave a lovely scent and usually bloom from Winter until May.
Why not make the most of the Spring sunshine? Head down for a woodland walk at Bewl Water and finish off with a warming coffee and slice of cake at The Waterfront Café.