Whether you're using your athletic ability to race through the obstacle course at our aqua park or your tactical insight to win our laser tag contest, you will need many skills to get the most out of our water park in Kent.
But for those wanting a real test of their abilities then perhaps sailing might just be the ideal challenge. From Toppers to Flying Fifteens and multi-hulls all classes of sailing dinghies are welcome at Bewl Water, the largest lake in the South East.
Read on below to get a run down of key life skills you can learn through sailing.
Planning ahead
Even before stepping on to your boat, to be safe and get the most pleasure out of sailing you must concentrate and be well prepared. Have you checked the local forecast and wave conditions to make sure the weather is to your advantage? Are your fuel and oil levels sufficient? Are the sails and ropes in good shape? Do you have the correct emergency kit and flotation devices if the worst happens? A lapse in concentration or leaving things to the last minute is sure to ruin your trip and leave you open to disaster.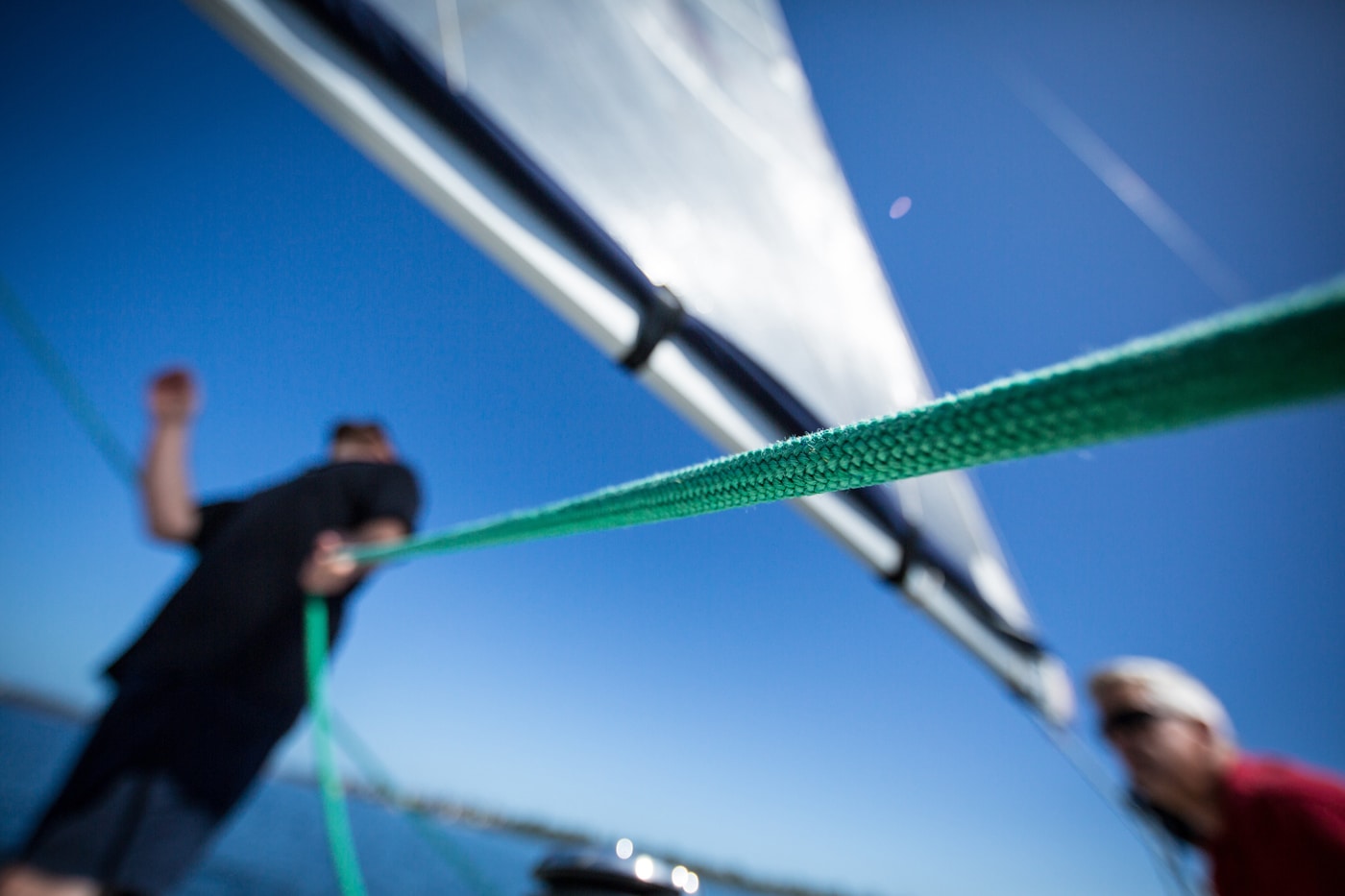 Self-sufficiency and leadership
Being accompanied by an experienced sailor will come in very useful, but that doesn't mean you can leave the responsibility to others. To really learn you must be capable of doing it all yourself. Whether planning the most efficient route or making small essential repairs, finding solutions, perseverance and self-reliance are key skills helpful in many real-life situations away from the water.
Shipshape habits
Boats, and particularly small boats, will not run effectively if they're left untidy. Learning to put things away in the right places, and keep them tidy while on the water, is an important life skill to learn. It's not that sailors are obsessive, it's just safer and more practical due to the constant movement of the boat.
Team building
Every week at our water park we hold racing events. Taking part in team activities like this is a great way to promote teamwork. Sailors must overcome the usual challenges as part of the wider team effort. Opportunities can also arise from the changeable nature of the weather conditions, allowing teams to develop their tactical thinking. Successful teams will have exceptional communication skills and use creativity and logic to get the better of their opponents.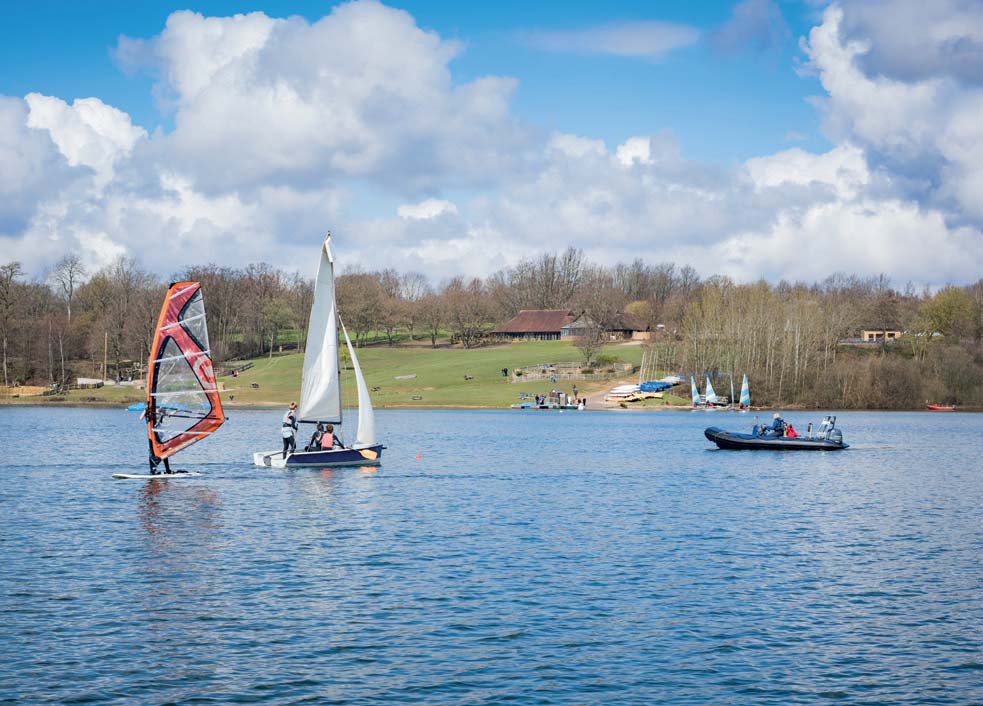 Risk taking
Taking part in, or preparing for, a race requires sailors to learn how to take risks. They also quickly learn the consequences of taking too much risk. Sailing a small boat on a warm summer day in calm waters is an excellent place to learn this lesson.
Basic survival skills
While there are always safety boats at our water park in Kent during Sunday morning racing and on weekends in the summer, you never know when basic survival skills will be needed. From tying knots to calling for help in an emergency, sailing will teach you many of these skills.
Learning CPR
A skill that many sailors get to learn is cardiopulmonary resuscitation (CPR). While it isn't necessary for successful sailing it is crucial if needed in a case of emergency. Practising this procedure that combines chest compressions with mouth-to-mouth resuscitation could be the difference between life and death.
Celestial and basic navigation
If you have ever been lost you will know what an unpleasant experience it can be. While this is unlikely on the calm waters of our water park in Kent being able to work out where you are and how to navigate is an amazing life skill to learn. When GPS lets you down you'll need an alternative way of getting around. Learning how to use a map and compass will be invaluable throughout your life.
Navigating by the stars might seem a little advanced but it is, in fact, very straightforward, when you know how. It won't take long for you to be finding you way around using the sun, moon, planets or the 57 navigational stars. Try it out on the next clear night.
Discovering new people and places
With its constantly changing environment, travelling on water is a completely different experience to land. Leaving your comfort zone and travelling on this new element will have you raring to indulge this new found adventurous spirit. Who knows what new people and customs you will meet and new regions you will explore.
Nature appreciation
When we are safe in our offices or homes, modern life often insulates us from nature. The ability to read changing weather patterns and wind conditions is difficult to do behind double-glazing. Setting out on a sailboat will immediately make you aware of this.
Reading and sensing the environment makes you able to predict the next move nature is likely to make and how to use it to your advantage. Those ripples in the distance are not a shoal of fish but an approaching breeze that you need to harness!
Open all year round, a visit to Bewl Water allows you to enjoy our spectacular setting throughout the changing seasons. Is there a better way to appreciate nature than gliding over crystal clear waters?
While you might not end up at the Olympics or circumnavigating the globe, if you sail you will gain valuable skills applicable to everyday life and, most importantly, have a great time doing so.
Once you have learnt these skills, why not apply them to the whole range of activities on offer at our water park? From navigating around our cycle and walking paths to using your new-found knowledge of nature and skills of perseverance to indulge in a spot of fly fishing. Who knows, you might even land yourself a hearty supper! And even if you don't, there are a range of dining options at The Waterfront Café and The Boat House Bistro.
With activities for all the family, call our team today to begin your adventure.