2020 has been a challenging year for everyone, particularly if you had a wedding planned. Lots of couples had to cancel weddings due to the COVID-19 pandemic, meaning they have to wait until 2021 to (hopefully) tie the knot. This begs the question, what will weddings look like in 2021? While we can't predict the future with 100% accuracy, we can look at a few trends that might become apparent in the next twelve months.
Smaller weddings
It seems a long shot to envisage weddings with hundreds of guests in 2021. Even if this is allowed, many couples may decide to avoid taking the risk. Also, being forced to cancel a wedding in 2020 has made lots of people re-think their guest lists. Perhaps a smaller wedding makes more sense as it costs less money and seems more intimate? We definitely think this will be an ongoing trend in 2021, so keep an eye out for much smaller and more family-orientated weddings.
Outdoor weddings
Likewise, we will certainly see an increase in outdoor weddings next year. Couples will look to minimise risks by hosting things out in a nice open space. The fresh air will be lovely, and the wedding will have a gorgeous backdrop in nature. This is perfect for Bewl Water as we have a large outdoor area that's ideal for outdoor weddings. It's set right in the heart of the High Weald Area of Outstanding Natural Beauty, so you can be sure of some stunning sights.
We expect more people to book weddings with us next year, largely because of the safety aspect. Also, even if COVID-19 is magically gone by then, people have spent most of 2020 locked indoors. So, they will do anything to enjoy some time outside! Indoor weddings will be few and far between next year, and the ones that do take place will probably be small.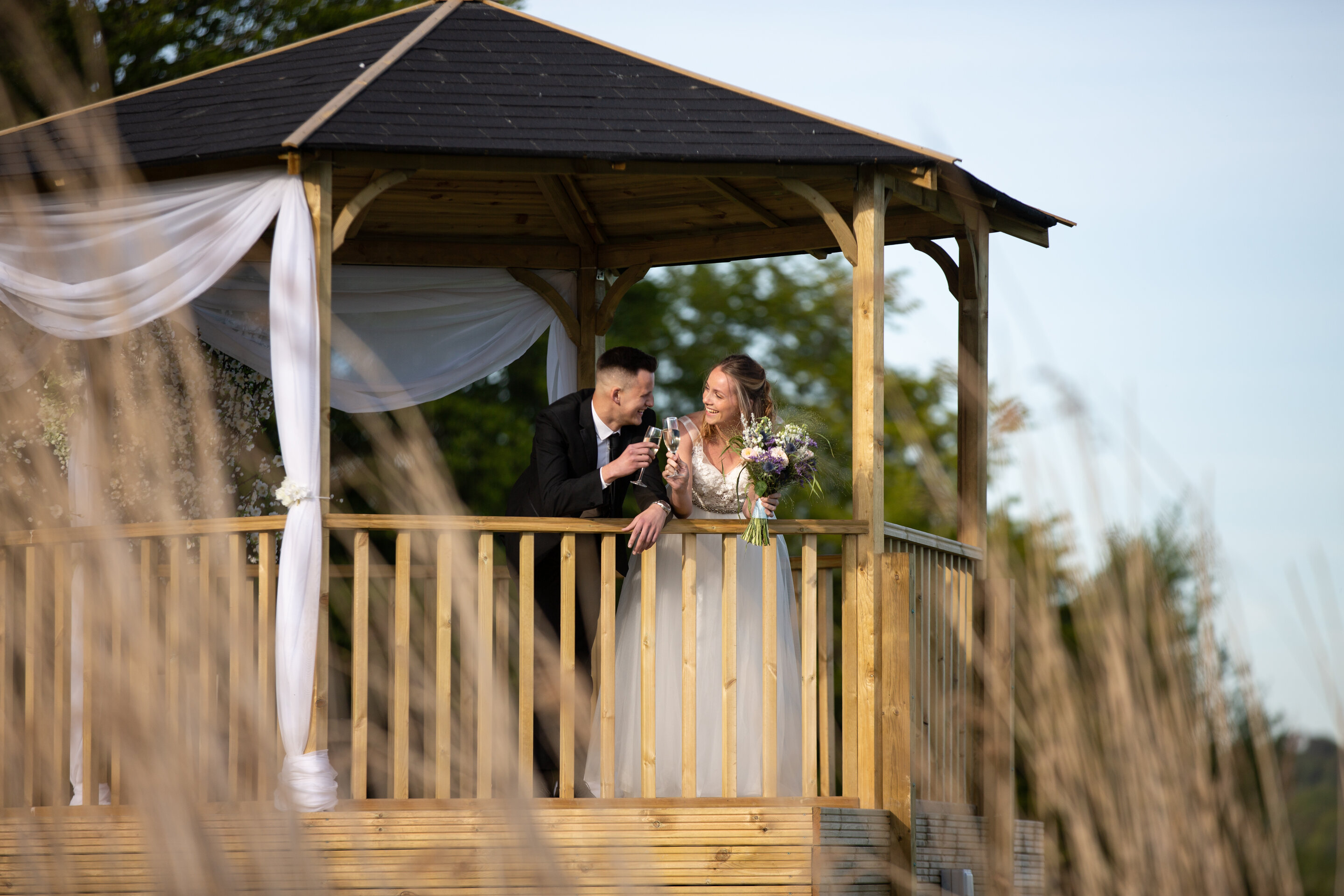 Live-streamed weddings
There's no telling what restrictions will be in place come summer 2021 – which is the peak wedding season in the UK. As such, couples might start streaming their weddings for other family members to see. If you have friends/family unable to travel to your wedding, this is a great way to ensure they share the special day. Most people already take wedding videos, so this is the same, only streamed live for people to watch. We think this will be a very popular choice to let elderly or at-risk friends/family experience the wedding while staying safe.
No ceremonies
Some people might get married without a formal ceremony in 2021. They've been slowly going out of fashion lately, but some couples have already been legally wed this year. Their wedding was cancelled, but they went and got legally married anyway. So, 2021 will be the year of no ceremonies and just the wedding reception.
Again, we can't know anything for certain, other than that weddings will be strange next year! Hopefully, everything goes to plan, and anyone with a wedding cancellation this year can get married in 2021 and enjoy their perfect day!