Bewl Water's Big Dog Day Out is under two weeks away and we cannot wait! Big Dog Day Out promises a fun day out for the whole family, with plenty of stalls and activities to keep adults, children and of course our four-legged friends entertained!
This week we get to know some of our exciting exhibitors, here's our exclusive interview with Dizzy Dogs who specialise in dog clothing embroidery and canine accessories.
Tell us about Dizzy Dog?
Dizzy Dog specialises in embroidered clothing and accessories for the dog lover, as well as, collars & leads, tug toys, soft toys, embroidered dog mats and blankets, dog coats and various sizes of dog accessory bags for our K9 friends.
Ninety percent of our K9 merchandise is handmade and our clothing is machine embroidered by us, using our own designs.
When did you start Dizzy Dog?
Dizzy Dog was started in 2012 and is still expanding!
Do you have any dogs?
Yes we have currently have Leonbergers and Grand Basset Griffon Vendeens, little and large you may say.
What's your favourite breed and why?
We love both our current breeds having had them for the last 15 years, who wouldn't love a 60 kilogram Leonberger who's one aim in life is to be your best friend at all costs.
Basset Griffon Vendeens on the other hand are independent and full of character, but still really willing to just please you.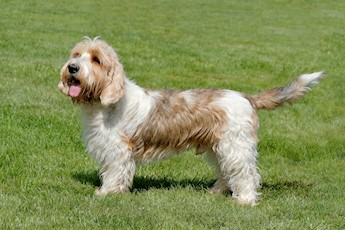 Do you have any top tips for Dog Owners?
Dizzy Dog owner Sarah is a dog trainer of some 15 years with KACI qualifications, http://www.capeldogtraining.co.uk/ her advice is always, when getting a puppy is, plenty of socialisation and join a good training club. Puppy training and socialisation is so important for a young dog and so is continuation of training after this, oh and never be frightened to ask for help.
Don't miss out on the chance to meet Dizzy Dogs and all our other stalls on the day, register your interest here