There are countless benefits to exercising outdoors, as it is great for both your mental and physical health. Also, as we are still socially distancing and staying at home to help prevent the spread of COVID-19, it is a great way of exercising safely.  We've put together a guide of all the best places to go and exercise outdoors in Kent, so you can get some fresh air and see the beauty of the Garden of England at the same time.
You are currently allowed to exercise in outdoor, public places. This can only be with your household, somebody from your support bubble or one person from a different household. However, children who are under school age and those who require around-the-clock care (such as those with severe disabilities) do not count towards the limit of two people meeting outside.There are so many different kinds of exercise you can do outdoors. Stuck for ideas? Why not try…
Nordic walking
Running
Cycling
Box fit
Geocaching
Rowing
Canoeing
Bouldering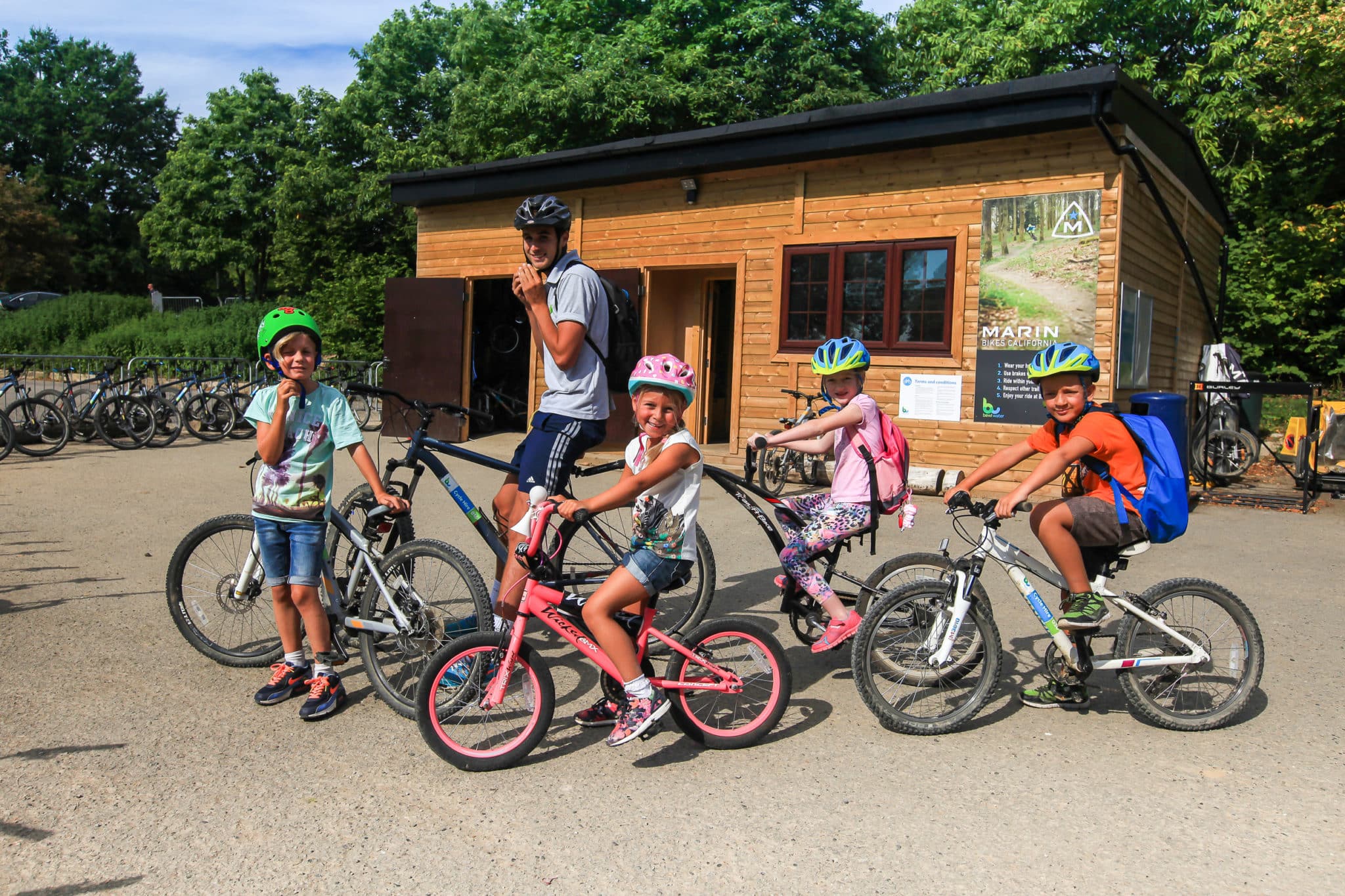 Outdoor Gyms
Outdoor gyms are pieces of equipment that have been adapted for outdoor use, meaning they can withstand the rain and snow. They offer a range of different pieces of equipment that usually includes weight machines, machines that create resistance and bars. They are great as they make outdoor exercise accessible to all ages and encourage you to work on your fitness and get some fresh air.
There are a number of outdoor gyms around Kent and Medway. To find the nearest one to you click here.
Bewl Water
Here at Bewl Water, we have so many great opportunities for you to go out and get some exercise. From the 29th of March, both fishing in the lake and bike hire will return. In addition, once the warmer weather returns, so too will our Aqua Park! Get your bathing suits and goggles at the ready, as it will be available from the 12th of April. You can take a picturesque walk around our reservoir, which is 13 miles in total. The cycle path is currently closed, however, there are 7 miles of traffic-free cycling routes in the park for you to enjoy.  We are also Kent's only Certified Swim Smooth Centre, so if you have ever wanted to try Open Water Swimming, come down and have a go!
With all of that exercise, you're likely to have worked up an appetite. The Waterfront Cafe is currently open for takeaway, from Wednesday to Sunday.
Shorne Woods Country Park
Shorne Woods Country Park is one of the most visited open spaces in the county. It has a fishing lake, a trim trail and play areas, as well as 292 acres of meadows, woodlands and wetlands waiting to be explored. It is located on the grounds of the old Cobham Hall Estate, in Gravesend. There are also 3 Tramper mobility scooters available for hire, giving everybody the chance to explore the wilderness of Shorne Woods Country Park. Shorne Woods is a great location to work on your fitness. There is a great variety of running and walking trails, a horse and cycling route and also outdoor gym equipment. Every Saturday there is also a Parkrun, which hosts 150 runners of any ability.  For the children, there are three great adventure play areas.
White Horse Wood Country Park
White Horse Wood Country Park is a great place to take the whole family out for some exercise and fresh air. Located in Maidstone, it is in the heart of the countryside, offering picturesque panoramic views. It is also a great place to go and learn some history, as it is home to the medieval ruins of Thurnham Castle, which are great for exploring. It is also a geocaching location. Considered the "world's largest treasure hunt", geocaching is where you use GPS devices to locate the hidden geocache containers. Once you've found the geocache, you can leave behind a souvenir and take one that you found there. Your kids will be having so much fun, they won't even realise they're exercising! The park is both wheelchair and buggy friendly and dogs are allowed on the site.
Brockhill Country Park
Brockhill Country Park has a lake, woods, picnic areas, play areas and meadows for you and your family to explore. There are two main walking routes at Brockhill. There is the Blue Route, which takes you all around the Victorian lake and the Red Route, during which you'll get great views of the English Channel. Brockhill Country Park has a play area with monkey bars, climbing frames and swings for your children to tire themselves out on. There is also the Brockhill Cafe, which is known for its range of hot and cold food and great vegetarian options. The cafe is currently open for takeaway only, however, there is also a picnic area available for use. Brockhill is also a geocaching venue.
Trosley Country Park
Trosley Country Park is located in Trottiscliffe, near Vigo. This green, open space used to belong to the Trosley Towers Estate but it was given to the council, meaning that over 170 acres of woodland and green space are now available to the public. There are a number of walking and cycle trails around the site, running through Downs Wood, Butchers Wood and Great Wood. The trails vary in difficulty; whilst the Trosley Trail is suitable for wheelchairs and buggies, the Downland trail is not as it is extremely steep in parts. For those who want a particularly adventurous walk, you can walk all the way to the historic Coldrum Stones, which are 15 sarsen stones and are an ancient listed monument.
Pegwell Bay Country Park
Located on Kent's east coast, Pegwell Bay Country Park is a nature reserve and a picnic spot. It is an area of great national importance as it is a Ramsay site, due to the rare flora and fauna that grow there. There are a number of great paths for you to walk along, where you can take in mudflats, saltmarshes, chalk cliffs and sand dunes. It is also a great place for you to go and birdwatch. It is considered a world-class wetland, attracting thousands of birds each year, including wading birds and birds of prey. There is also a weekly Parkrun, which takes place every Saturday at 9 am. Dogs are allowed on site but should always be kept on a lead in the car park.