As the half term approaches, parents seeking affordable ways to keep their children entertained during the school holidays should look no further than Bewl Water in Lamberhurst. The reservoir is southeast England's largest and has gone the extra mile this spring to introduce new and free attractions, complementing its existing affordable experiences ensuring an unforgettable May half term that won't break the bank.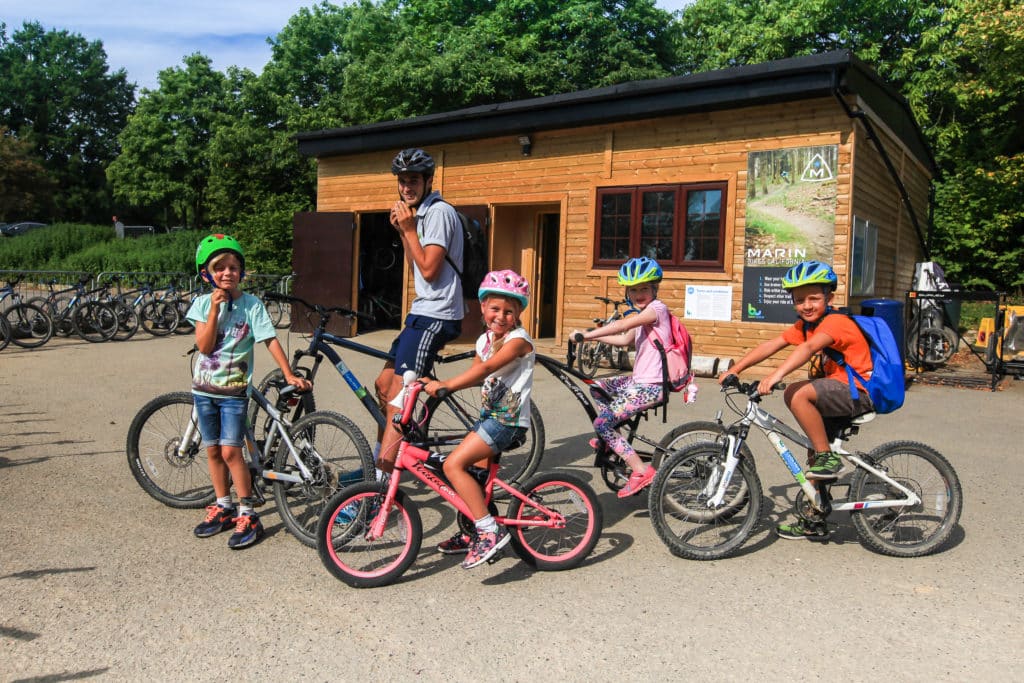 Located near the entrance of the Waterfront Café, families will discover the newly installed Play Village, a vibrant play area featuring lots of exciting activities.
Children can conquer the large climbing wall, hop along the lily pad trail, or navigate the road track with scoot-along mini vehicles – all provided at no cost. Parents can relax on the nearby picnic benches and grab the family a sweet treat afterwards from the ice cream parlour.
Another highlight nearby is the popular outdoor pirate ship, located in a spacious sandpit overlooking the reservoir.
The ship boasts sweeping timber structures, a huge slide, towers, a trim trail, and multiple climbing levels, giving children lots of opportunities to explore and have fun. A separate play area for toddlers is just a short stroll away, ensuring entertainment for all age groups.
While the outdoor playgrounds are free, please note that there is a small parking fee of £7 for the entire day. However, rest assured that Bewl Water offers numerous other free or affordable activities beyond the playgrounds.
Families can also embark on Ranger Bear's Spring Trail, collecting hidden clues and solving the winning word with the aid of maps available at the Waterfront Café.
And for nature lovers, a leisurely walk from Wards Lane leads to the Bird Hide and Nature Reserve, both offering free access. Spot a wide array of water-dwelling creatures and over 200 recorded bird species along the shoreline before venturing onto the self-guided walking paths.
Spanning 12 and a half miles, these paths guide guests through Bewl's ancient woodland, picturesque meadows, and lush gardens, all offering scenic views of the waters.
And for those seeking adventure, bike hire is available at a nominal fee of £10 per child, or visitors can bring their own to explore the surroundings.
While getting out in nature has lots of benefits, sometimes you need an extra activity to keep the kids engaged throughout the half term. Other affordable activities at Bewl Water include soft play sessions, laser tag, and the Aqua Park. Water sports like fishing, paddleboarding and canoeing can also be enjoyed.
For interviews, images, and more information, please email molly.miller@salomons-estate.com or visit www.bewlwater.co.uk
Editor's Notes: Bewl Water is the largest stretch of open water in the South East. Located in Lamberhurst Kent, the 800-acre site is open all year round where incredible landscapes, native wildlife and woodland adventures are just waiting to be discovered. With miles of scenic pathways to walk, cycle, run or ride, and hundreds of protected species to uncover, Bewl Water is packed full of healthy outdoor fun for all ages. Bewl Water is privately owned and is part of the Elite Leisure Collection group of companies.