Bewl Water, South East England's largest reservoir situated on the border of Kent and Sussex, is attracting holidaymakers with an enticing offer of up to 25% off glamping stays from Monday to Thursday at its 80-pitch campsite.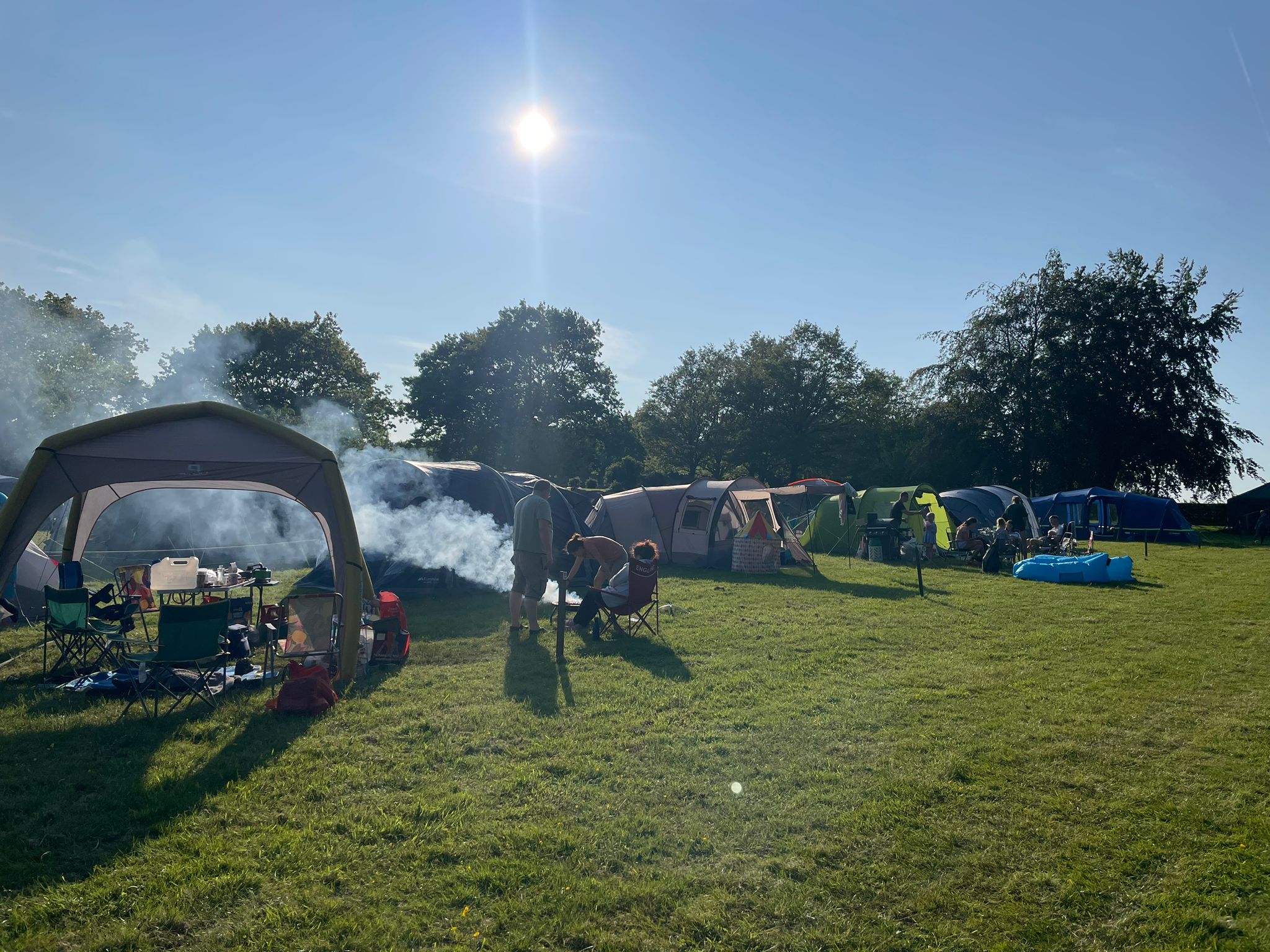 As the popularity of wellness trips, off-grid breaks, and countryside retreats continues to soar, more visitors are opting for home comforts while immersing themselves in the natural landscapes of Bewl Water.
Nestled amidst 800 acres of picturesque parkland, the reservoir remains open throughout the year, providing a haven for outdoor enthusiasts. The campsite, which recently reopened, has already experienced an 11% increase in visitor numbers compared to the previous year, with numerous pre-bookings received prior to the start of the 2023 season in May.
Bewl Water's campsite offers a range of amenities tailored to the needs of couples and families including 80 spacious pitches, conveniently located fresh cold-water taps, hot showers, and nearby toilets.
Visitors can also enjoy delicious meals, tasty snacks, refreshing drinks, and sweet treats at the delightful on-site café and ice cream parlour.
In addition to the traditional camping experience, Bewl Water presents an enticing alternative with two beautifully furnished Mongolian Yurts.
Each yurt can accommodate up to four guests and features a spacious double bed, two comfortable singles, crisp white linen, charming bunting decorations, rustic furniture, a cosy wood-burning stove, tea and coffee-making facilities, and a stargazing viewing point.
To meet the growing demand for affordable summer getaways, Bewl Water is offering up to 25% off on glamping stays, with a minimum two-night reservation costing just £95 per night, usually £125. Guests can take advantage of this offer by booking online at bewlwater.co.uk/camping/yurts for any two nights from Monday to Thursday.
Kevin Parker, Operations Manager emphasised the popularity of the yurts among holidaymakers seeking a luxurious experience amidst the great outdoors. He also highlighted the wide range of activities available at Bewl Water which encourage campers to return year after year.
In addition to the discounted mid-week rates, glampers can enjoy a further 20% off on all other attractions, enabling guests to fully immerse themselves in exciting adventures such as sailing and windsurfing at a fraction of the original cost.
All activities must be pre-booked online at bewlwater.co.uk/book-now/ to redeem the 20% discount, and guests will receive a unique discount code within their glamping confirmation email.
For interviews, images, and more information, please email molly.miller@salomons-estate.com
Editor's Notes: Bewl Water is the largest stretch of open water in the South East. Located in Lamberhurst Kent, the 800-acre site is open all year round where incredible landscapes, native wildlife and woodland adventures are just waiting to be discovered. With miles of scenic pathways to walk, cycle, run or ride, and hundreds of protected species to uncover, Bewl Water is packed full of healthy outdoor fun for all ages. Bewl Water is privately owned and is part of the Elite Leisure Collection group of companies.