How regularly do you exercise? Every day? Once a week? Once a month? There are so many different demands on our time nowadays – work, children, social media ­– it's easy for exercise to get overlooked.
We all know the benefits of keeping fit – as the NHS points out, it can help reduce the risk of getting heart disease, stroke or type 2 diabetes. It can even cut the risk of getting cancer by 50%. Not to mention the mental health benefits that exercising can provide – boosting your self-esteem and helping you to nod off to sleep at night.
Remember, not all exercise has to involve an expensive gym membership either. Walking, running, cycling – these are all free activities that you can do in your own time, at your own pace.
Here in our beautiful county, there are so many places where you can discover the type of exercise that works best for you. There are so many activities on offer ­– some traditional, some not so traditional, like the ones we offer at our water park in Kent.
Here, we reveal how much exercise you and your family should be getting every day and share some top tips on how to work exercise into your busy lifestyle.
How much exercise should I get?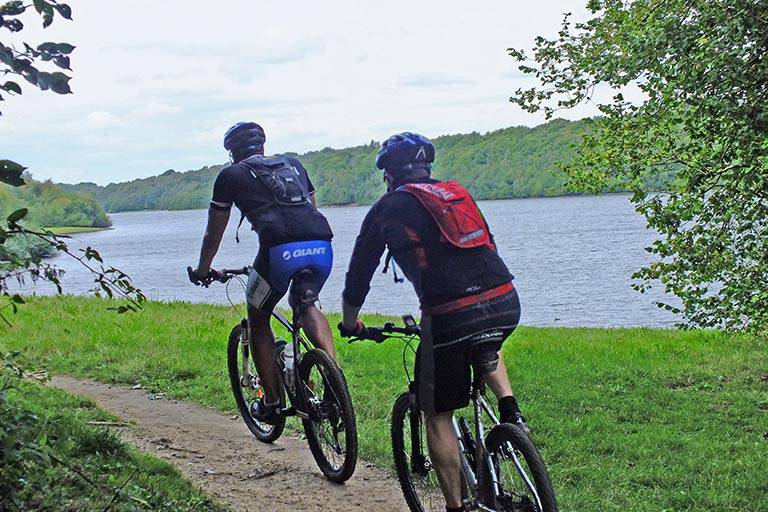 The NHS suggests that, as adults, we should all be getting at least 150 minutes of exercise a week. Sounds like a lot? It's not! That's just half an hour, Monday to Friday. According to official figures from Ofcom, the average Internet user spends 39 minutes checking their social media channels, like Facebook, Twitter and Instagram, every day.
We're not saying ditch your profiles, but next time you reach for your phone, think about how you could be boosting your health with a spot of exercise in the same time. And in turn, that will help boost your physical and mental health.
When it comes to busy family life, it can be hard to help children get the exercise they need. According to research by the World Health Organisation cited by the BBC, four out of five 11 to 17 year olds aren't getting enough physical activity. This not only affects their health but brain development and social skills, too. And it seems to be girls who are suffering more than boys.
Different types of exercise for different ages
The key to consistent exercising is to take things at your own pace. That means, whatever is right for your age and fitness levels.
Children and young people aged between 5 and 18 should try to do 60 minutes of activity a week. This will help to improve aerobic ability and strengthen their muscles and bones.
Adults aged between 19 and 64 are encouraged to get 150 minutes of moderate exercise, or 75 minutes of vigorous exercise over the course of a week. What counts as vigorous exercise? Things like running, swimming, cycling or playing a group activity like netball, football or hockey. Remember to work in some strengthening activities too like yoga, Pilates or lifting weights.
Older people aged 65 onwards are advised to take part in activities that will benefit their strength, balance and flexibility, again with 150 minutes or moderate or 75 minutes of vigorous activity a week.
Any exercise is good exercise, no matter how old you are. And if you're starting from scratch, just remember the story about the Tortoise and the Hare ­– slow and steady wins the race!
How can you get your family to be more active?
Follow these top tips to get your loved ones moving more regularly and on the road to a healthier lifestyle.
Break it up
Children can do bursts of exercise in 10-minute sessions – it doesn't have to be 30 minutes in one go.
Let them choose
Let your child choose an activity they think they would like best. Getting their 'buy-in' form the start will help them stick at it for longer.
Get grooving
Dance is a fun way to get your heart pumping. Why not set up a mini disco in the lounge with your favourite tunes? Dancing's not just for kids!
Make a splash
Swimming is one of the best things you can do for your fitness. At our water park in Kent, the Aqua Park is a real test of your balancing skills – and your swimming skills if you get it wrong!
Ditch the car
Cycle to school during the week or pedal your way around our amazing reservoir here at Bewl Water on the weekends. There are lots of cycling routes all around our water park in Kent suitable for all abilities.
Take up the couch to 5K
Busy mums and dads who need some time out should check out the BBC's Couch to 5k running plan. The nine-week programme helps you to build up your stamina slowly, with three runs a week and you can even be coached by celebs like Jo Whiley, Sarah Millican or running legend Michael Johnson to help give you an extra boost! Download the app from iTunes or Google Play for free and listen to the podcasts when it suits you.
Discover our water park in Kent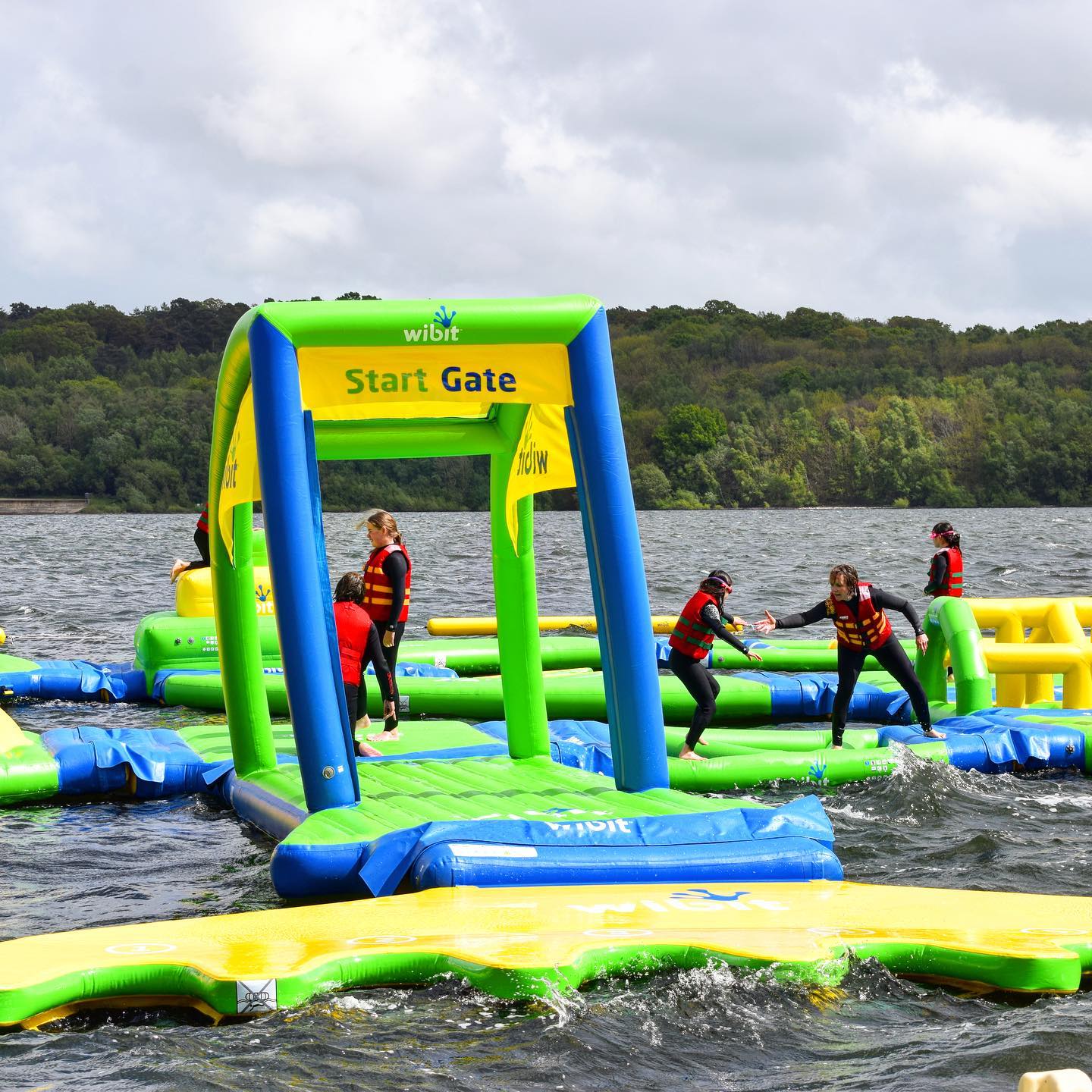 Bewl Water in Tunbridge Wells is the largest reservoir in the South East and the perfect place to get active with family and friends at any time of year.
If you're looking to try something out of the ordinary, why not pay our Aqua Park a visit? Open from May 2020, it offers 2,400 square metres of inflatable fun on the water. With spring boards, balance bars, slides, half pipes and much more, you'll love watching your little ones tackle the course and hopefully avoid a wipe out!
Ideal for groups of any size, come and test your balance skills this summer – who knows, it could be the start of an active new lifestyle!
If you're looking for a fun weekend activity everyone will love, our water park in Kent has the answer. We look forward to welcoming you soon.