Thrill-seekers across Kent and Sussex can now add a giant inflatable obstacle course to their list of summer attractions as Bewl Water's Aqua Park in Lamberhurst returns to the reservoir next weekend [April 29], after already taking thousands of pre-bookings.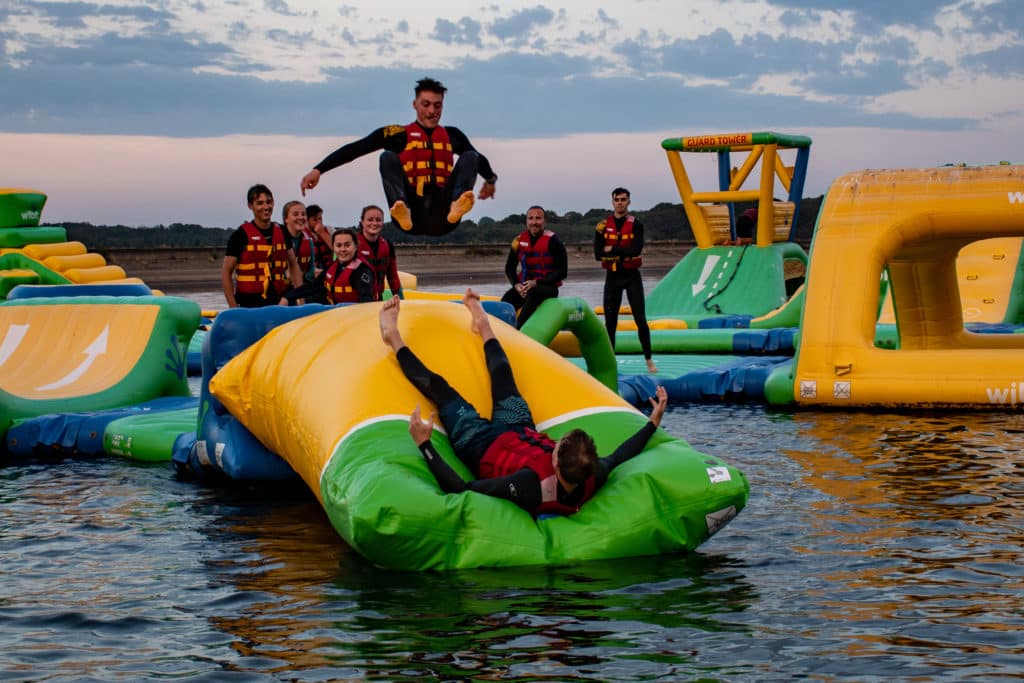 The 'Total Wipeout' style 3,000 square meter floating obstacle course features a range of attractions including an XXL action tower, springboard, balance bar, flip mattress, monkey bars, aqua slide, hurdles, and much more.
It's been dubbed the ultimate challenge to enjoy with family and friends with all types of water sports fans taking part.
Operations Manager Kevin Parker said: "It's not just for children. We get rugby clubs, groups of friends, parents, team days out – we've even had hen parties."
More than 34,000 visitors took to the waters last year, and tickets for this summer are selling fast. Over 2,000 pre-bookings have already been made for sessions that run from 11.00 am –3.00 pm. They cost £23 per person for 50 minutes on the Aqua Park and can be purchased here: www.bewlwateraquapark.co.uk.
Children must be aged six plus, and visitors are advised to arrive 45 minutes prior to their park time to watch a safety briefing and change into their wetsuit and buoyancy vest – both included in the price.
In preparation for opening weekend, Aqua Park Manager Simon Anthony explained that all staff have undergone refresher training days and lifeguards have completed a three-day Open Water Lifeguard course with the Royal Lifesaving Society.
"Our experienced lifeguards will be on hand to ensure everyone's safety – ongoing training takes place once a month throughout the season".
The Aqua Park will return on April 29 and the season will run as follows:
May (Friday – Sunday)
June (Wednesday – Sunday)
July – September (Open every day)
For those looking to refuel after their 50 minutes of inflatable fun, the dog-friendly Waterfront Café is open every day and serves light bites, tasty snacks, and delicious lunch items like southern fried chicken burgers, loaded nachos and jacket potatoes.
And for those with a sweet tooth, Bewl Water has recently opened a brand-new ice cream parlour too, serving flavours such as triple chocolate, vegan vanilla, raspberry ripple, and salted caramel, alongside milkshakes and slushies.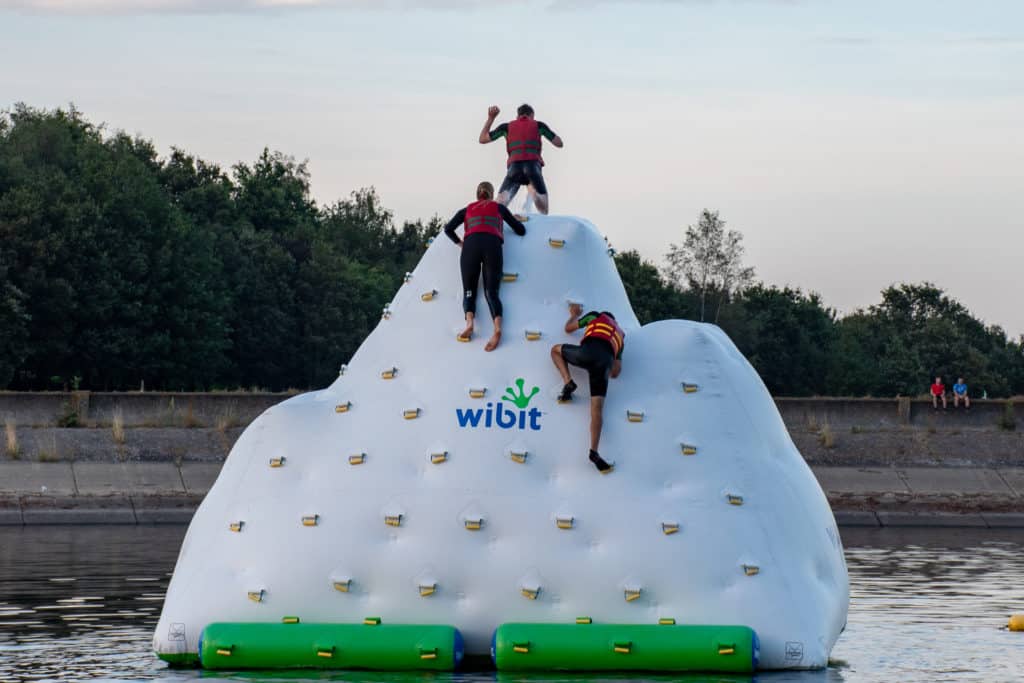 For interviews, images, and more information, please email molly.miller@salomons-estate.com
Editor's Notes: Bewl Water is the largest stretch of open water in the South East. Located in Lamberhurst Kent, the 800-acre site is open all year round where incredible landscapes, native wildlife and woodland adventures are just waiting to be discovered. With miles of scenic pathways to walk, cycle, run or ride, and hundreds of protected species to uncover, Bewl Water is packed full of healthy outdoor fun for all ages. Bewl Water is privately owned and is part of the Elite Leisure Collection group of companies.