Aqua Park, a giant inflatable obstacle course located at Bewl Water in Lamberhurst, is ready to make a splash this summer. With extended opening hours starting from July, the Aqua Park will be open every day ensuring plenty of opportunities for exciting water adventures during the school holidays.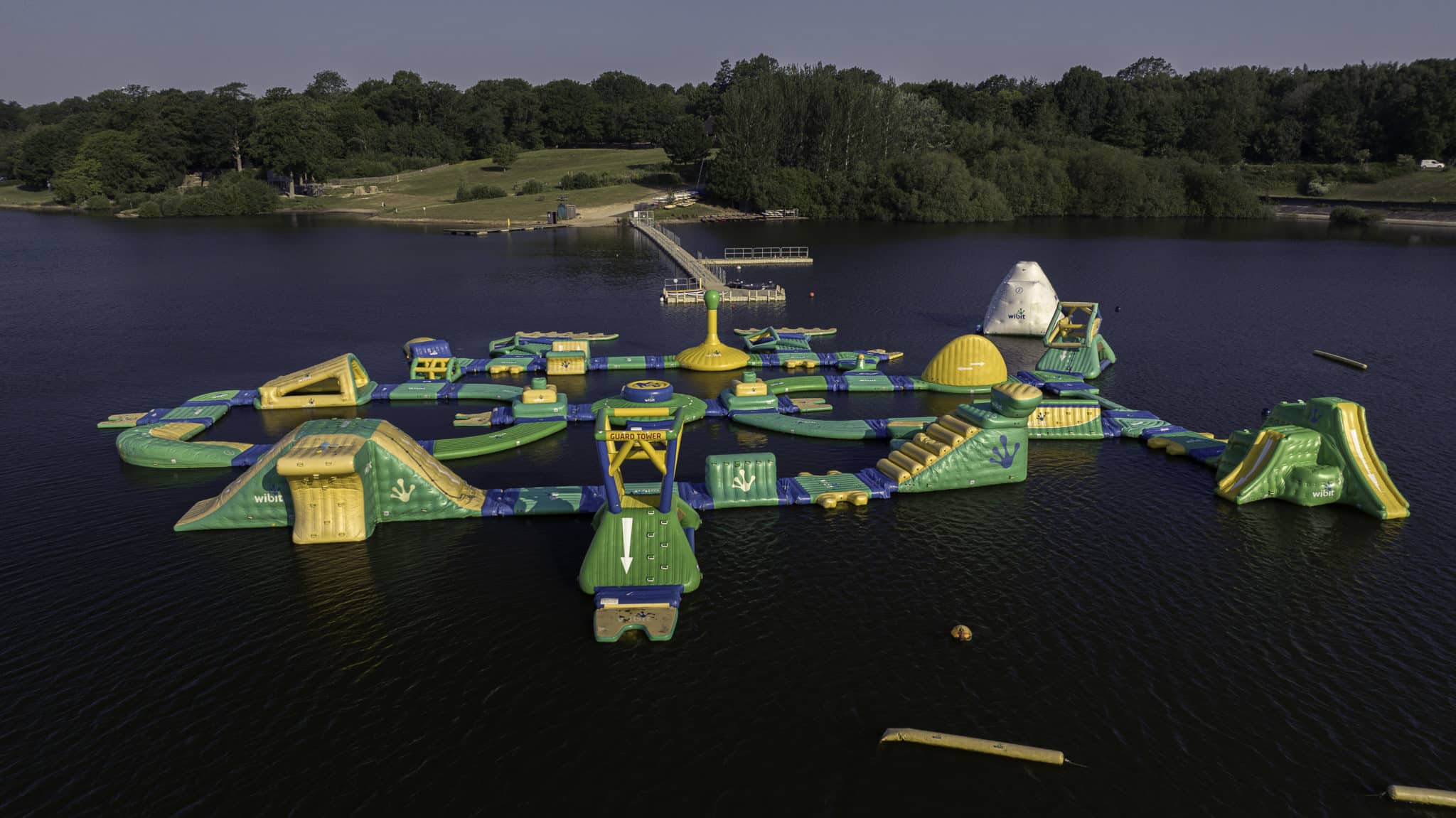 Nestled on the border of Kent and Sussex, the 800-acre Bewl Water parkland is a popular destination for outdoor enthusiasts seeking healthy and enjoyable activities. The site boasts 12 ½ miles of incredible landscapes to explore, including South East England's largest reservoir which serves as the stage for the 3,000 square-meter Aqua Park.
The water attraction, reminiscent of the famous 'Total Wipeout' course, steals the spotlight each summer and opened for its 2023 season in April for weekend bookings.
It features a wide array of exciting obstacles, such as an XXL action tower, springboard, balance bar, flip mattress, monkey bars, aqua slide, hurdles, and much more. Visitors can enjoy 50 minutes of pure inflatable fun and tickets are priced at £23 per person.
They can be purchased at aquapark.bewlwater.co.uk and with warmer weather and the school year drawing to a close, Bewl Water has extended the Aqua Park's opening hours from weekends only to seven days a week.
Parents are encouraged to secure their tickets promptly, as Operations Manager Kevin Parker reveals that over 7,000 tickets have already been sold.
"Our amazing reception and lifeguard team look forward to welcoming you to the Aqua Park to fit your wet suit and buoyancy vest – these are both included in the ticket price" Mr Parker highlights.
Afterwards, visitors can refuel at the Waterfront Café. Overlooking the beautiful reservoir with indoor and outdoor seating, hungry diners can enjoy an offering of light meals, tasty snacks, and refreshing beverages. For those seeking sweet treats, there's an ice cream parlour which serves slushies and milkshakes too.
To ensure a smooth experience, all customers must arrive 45 minutes before their session for a safety briefing. Parking costs £7, granting all-day access to Bewl Water and its many attractions including outdoor playgrounds, laser tag, bike hire, soft play, and other water sports like paddleboarding, windsurfing, kayaking and more.
For interviews, images, and more information, please email molly.miller@salomons-estate.com
Editor's Notes: Bewl Water is the largest stretch of open water in the South East. Located in Lamberhurst Kent, the 800-acre site is open all year round where incredible landscapes, native wildlife and woodland adventures are just waiting to be discovered. With miles of scenic pathways to walk, cycle, run or ride, and hundreds of protected species to uncover, Bewl Water is packed full of healthy outdoor fun for all ages. Bewl Water is privately owned and is part of the Elite Leisure Collection group of companies.