October 19 was Grand Max Day at Bewl Water in Lamberhurst where the annual international fly-fishing competition saw 11 teams of six paired in a random draw fish exclusively on floating line. Winners 'Team Vision' topped the charts for the fourth year running, closely followed by some impressive weigh-ins given the harsh summer drought.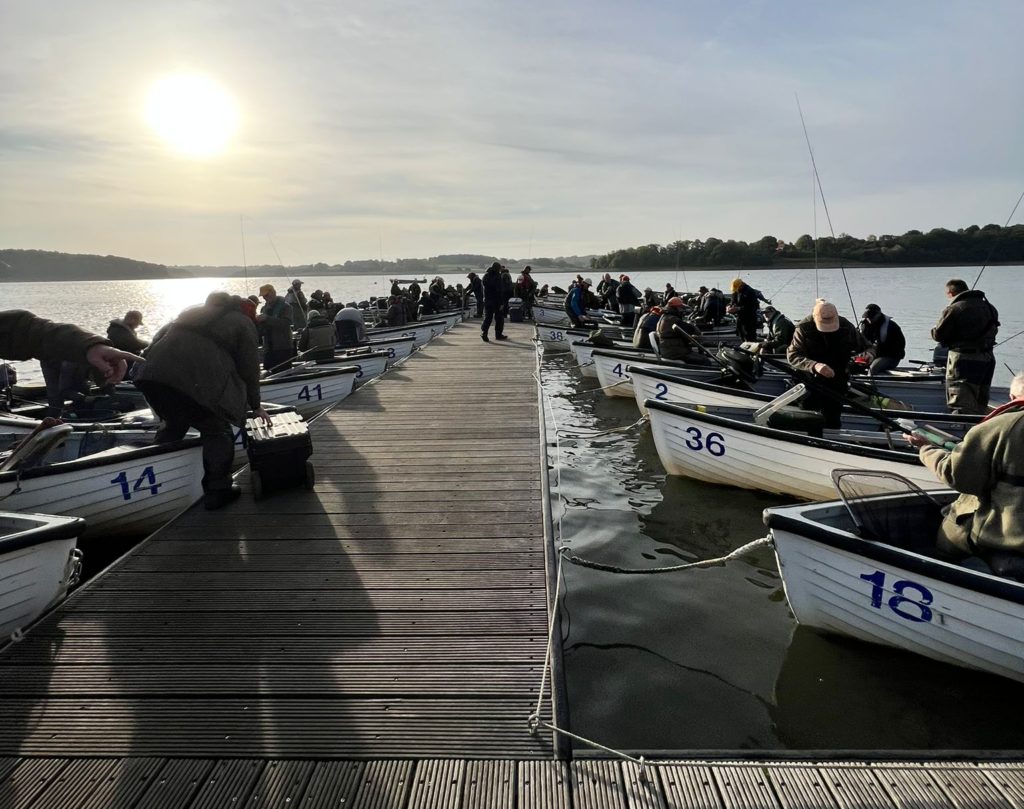 The event organised by the Bewl Water Flyfishing Club saw 33 boats take the waters which battled one of the most intense summer dry spells on record earlier this year.
But despite the reservoir only half full, hopes were high for this years' event. The autumn stocking programme and drop in water temperature caused for a rapid increase in catch rate, and as practice day revealed plenty of fish spread across the waters, conditions exceeded expectations for keen anglers.
Dating back to 1988, Grand Max is sponsored by Anthony Fordham whose company Seaguar Grand Max dominates the market for reliable fluorocarbons.
Rods were regularly seen bending showing plenty of action from the fishing teams which included runners up 'Flyfishing Forever' and 'Bewl Chingley Chompers'.
But the winning title went to three-time champions Team Vision who topped the charts with an impressive total weight of 67lb 13oz.
'Results were good. What with the summer drought and the problems the fisheries have had growing stock l was truly amazed at the outcome.'
Said Andrew Daniells, Business Director of Bewl Water.
After another successful fishing season, Bewl Water want to encourage those experienced and new to the sport to join them this autumn as pike and perch predator fishing is set to begin on October 31.
The site holds 50 boats with one designed for wheelchair users as Bewl strive to make the reservoir a lot more accessible.
'We want everyone to be able to enjoy the water, whether fishing, paddleboarding or sailing'.
Said Mr Daniells.
For interviews and more information, please email molly.miller@salomons-estate.com
Editor's Notes: Bewl Water is the largest stretch of open water in the South East. Located in Lamberhurst Kent, the 800-acre site is set in an area of outstanding natural beauty, in the heart of the High Weald. Open all year, a visit to this stunning lake is fantastic family fun and a great day with a range of activities available. Bewl Water is privately owned and is part of the Elite Leisure Collection group of companies.