If in doubt, go out. After a long winter of dark nights and cosy evenings, spring is finally here. If you're not quite feeling full of the joys of this season yet, here are some excellent reasons why you should get up off the sofa and head out.
1. Experience beautiful things
The top reason for getting out this spring has to be that nature beats watching a box set, hands down. From bouncy lambs leaping through the fields, bluebells bursting out in the woods, or bright yellow daffodils waving in a sea of sunshine, there is simply no better place to be than outdoors on a clear spring day.
Spring has something for all your senses. There are the scents – wild garlic growing by a stream, freshly cut grass, pine forests and of course the floral aroma of all those tulips, daffodils, and bluebells. Then there is the sound of nature waking after a long sleep through winter: birds warbling to each other in the trees, insects beginning to chirp, the breeze blowing in the tree blossoms.
Then of course there is the taste of all those wonderful early vegetables – fresh asparagus, anyone?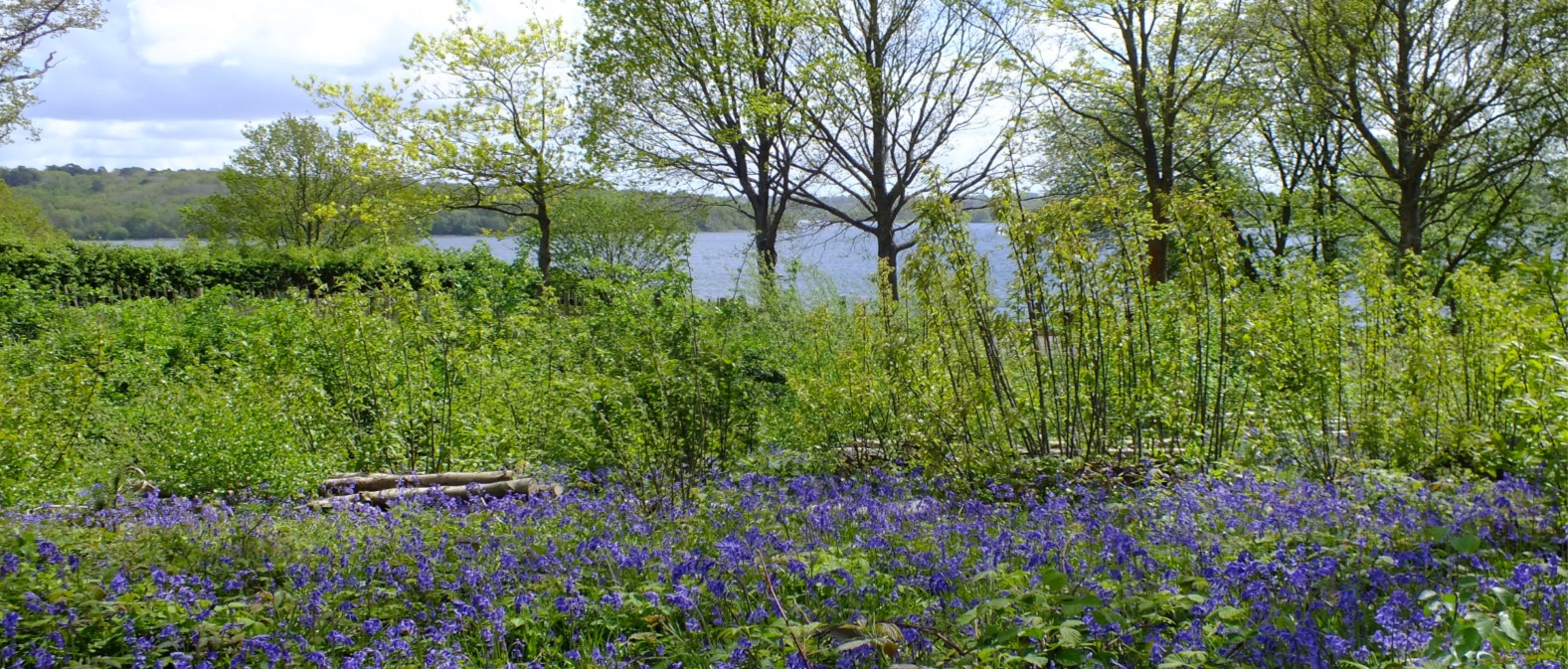 2. Reduce stress
When we're stressed, levels of a hormone called cortisol rise in the body. Cortisol can be helpful when you need to act fast, but high levels over long periods of time are associated with health problems such as high blood pressure, weight gain, poor sleep and poor memory.
The good news is that spending time in green spaces – such as forests or gardens – or out on the water – has been found to reduce cortisol levels and lower the heart rate. Spending time outdoors lets your body release the stress and tension caused by modern living. It has been shown that living near a green space can even increase your lifespan.
3. Achieve your fitness goals
Have those New Year fitness resolutions gone by the wayside? It's so much easier to get out now the dark days have gone and spring is here. Scientists have found that greenery makes exercise easier. In a study, cyclists were asked to pedal in front of green, grey or red video footage. The cyclists surrounded by green reported feeling less physical exertion and improved moods.
If you're fed up with the same old fitness activities or you're tired of going to the gym, why not try something new and exciting? If you want to push yourself out of your comfort zone, our laser tag in Kent is a great place to start. Take part in a high-adrenaline laser tag contest with your mates at Bewl Water and mix fun with fitness at the same time!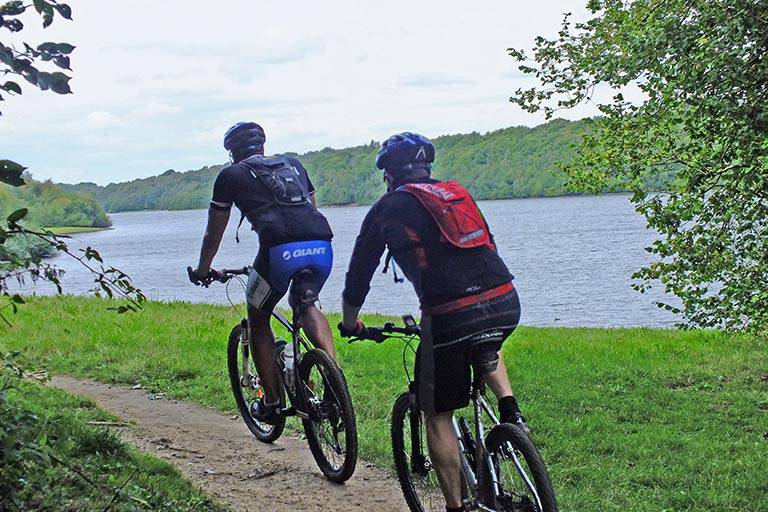 4. Avoiding illness
It has been shown that spending time outdoors helps to reduce inflammation and boost the immune system, which, in turn, helps to reduce the risk of becoming unwell. Inflammation is our body's way of responding to a threat, but sometimes the system goes into overdrive, increasing the risk of diseases such as inflammatory bowel disease, depression, autoimmune problems and cancer.
A good dose of nature – fresh air, exercise and sunlight – has been shown to reduce inflammation and improve the immune system, helping you to stay healthy and fight off minor illnesses such as colds and flu.
5. Boost your mental health
If you're feeling anxious or depressed, stepping out into a park or garden will give you an instant lift. Being outdoors also helps to combat seasonal affective disorder (SAD). A dose of sunshine helps the body produce Vitamin D, which is needed for healthy bones and immune systems.
 Being outdoors can help to improve your self-esteem; exercise near to water is said to have the strongest positive effect. Going outside is also said to help people value the really important things in life such as relationships, sharing and community. Luckily, at Bewl Water you can socialise and exercise near both water and woods – just what the doctor ordered!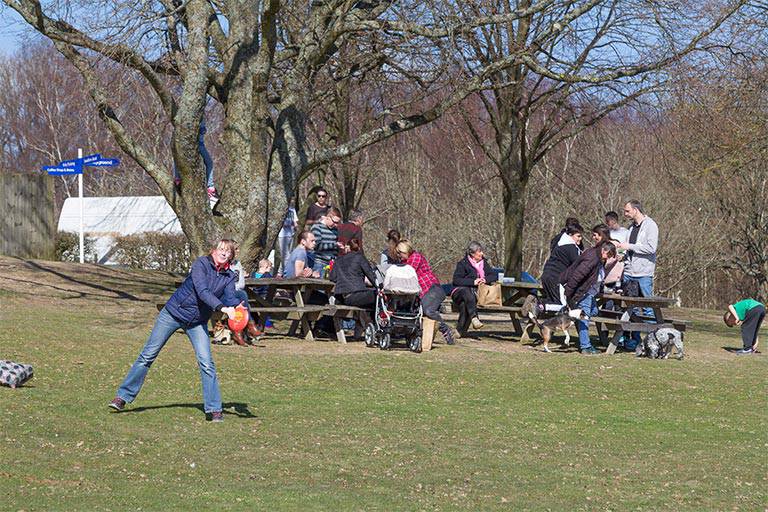 6. Sharpen up your mind and think clearly
Could time outdoors boost your brain? Stepping out into nature has been shown to improve memory and assist in creative thinking. Whether you're looking for career success or just trying to be more successful at your morning crossword, spending time outside can be a game changer.
Being outdoors helps us to think more clearly and focus on tasks, which has got to be a good thing. The benefit is even greater when you leave the gadgets behind and have a digital detox in a green place. Letting your brain find its own rhythm without the stimulation of bright, flashing screens can be a great way to blow away the cobwebs and think more deeply.
 Looking for an outdoor challenge this spring? Laser Challenge is the perfect test of your skill and agility, taking you and your family or friends into the spring sunshine for some action-filled gaming. Come to Bewl Water for some fun-packed spring shooting.
Suitable for players aged 8 and over, laser challenge uses state-of-the-art laser guns in a forest laser tag arena. Choose from a range of different game types such as Team Deathmatch, Hunt the VIP and Last Man Standing.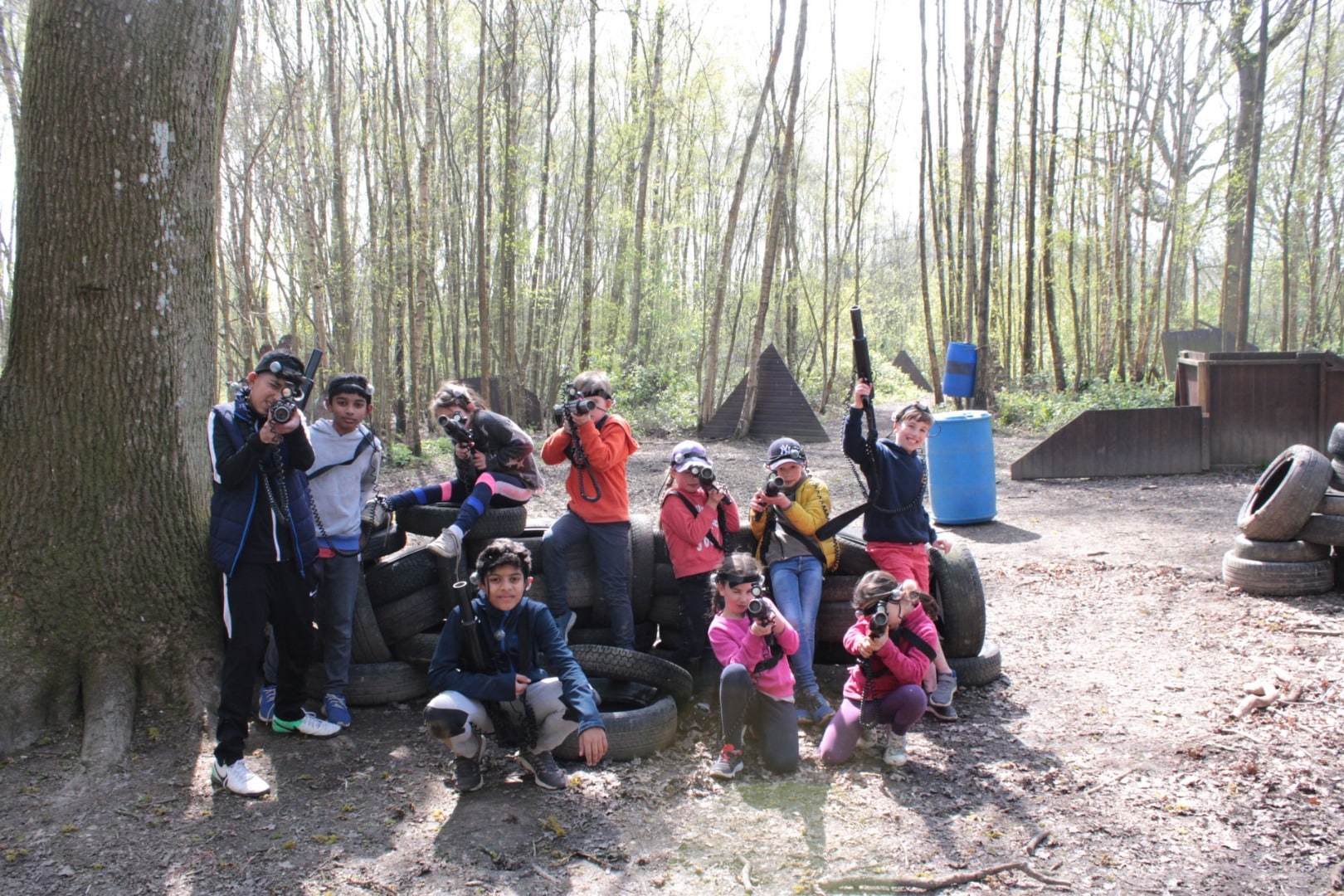 Laser Tag is a great choice for corporate away days, children's birthday parties, family fun days out or stag and hen parties. You can play on weekends or weekdays during half terms and summer holidays.
Set in the Kent countryside, Bewl Water has all you need for a great day out. Built around a reservoir, the stunning parkland is home to a wide range of activities from laser tag to cycling, aqua park activities, fishing and water sports. There's the Waterfront Cafe and Boat House Bistro, too, for the appetite you work up with all that fresh!
Why not find out more about laser tag in Kent at Bewl Water today and book your place?