When it comes to choosing a wedding theme, many brides go back to nature for some inspiration. If you want your big day to look wild and whimsical and not too polished, this is the perfect theme for you.
You can work a natural theme into every part of your day – from the engagement party to the invitations, the dresses, the flowers and even your venue. You can even let the natural world inspire your choice of wedding gift lists if you're fans of conservation and protecting our planet.
The brilliance of a nature-inspired wedding theme is its versatility. A wedding inspired by nature can be full of soft, muted shades or bright pops of colour. The theme can work in a traditional stately home or a water-side location, just like here at Bewl Water. Even though this is a very popular theme for modern weddings, it's one of the easiest to personalise. It's also a great choice if you're a crafty couple who wants to DIY most of their day.
Let's take a look at how you can make a nature-inspired wedding theme work for you.
Picnic party
What better way to kick off your wedding journey than with a nature-inspired engagement party? Along with strawberries and cream at Wimbledon or cricket on the village green, picnics are a quintessential British summer activity and perfect for a chilled-out engagement celebrations. So why not head to your local country park with plenty of blankets, sandwiches and some jugs of Pimm's and soak up the summer rays? As one of the top wedding venues in Kent, you'll be sure to find the perfect picnic spot at Bewl Water.

Bring the outdoors in
Nature-loving brides might not feel at home in a grand ballroom or large stately home. If you are searching for wedding venues in Kent where nature is all around, then look no further than Bewl Water. Set in an idyllic location, it has breath-taking panoramic views of the largest stretch of open water in the South East. Plus it's surrounded by lush woodland and stunning countryside, giving your big day that natural feel, naturally!
Ingenious invitations
Every great wedding theme begins with the perfect wedding invitation. A great idea if you want to work on your eco-credentials is to choose recycled or plantable invitations. Infused with wildflower seeds, plantable paper quickly decomposes in the ground. So long after the final traditional invite has been pulped, your thoughtful choice will continue to bring a natural touch into the gardens of friends and family for years to come!
Wild things
Meeting up with your closest family and friends for a final farewell to single life is a fantastic opportunity to enjoy the great outdoors and be at one with nature. Here at Bewl Water, not only are we one of the best wedding venues in Kent, we also offer an exciting range of land- and water-based activities to get your hearts pumping. What better way to bond with your future father-in-law than hunting him down in a high-adrenaline laser tag contest? Or maybe a sedate fishing trip or a stand-up paddle boarding session might be more your thing?
If you've been tasked with organising a stag or hen do, give our team a call today to discuss our range of packages here at Bewl.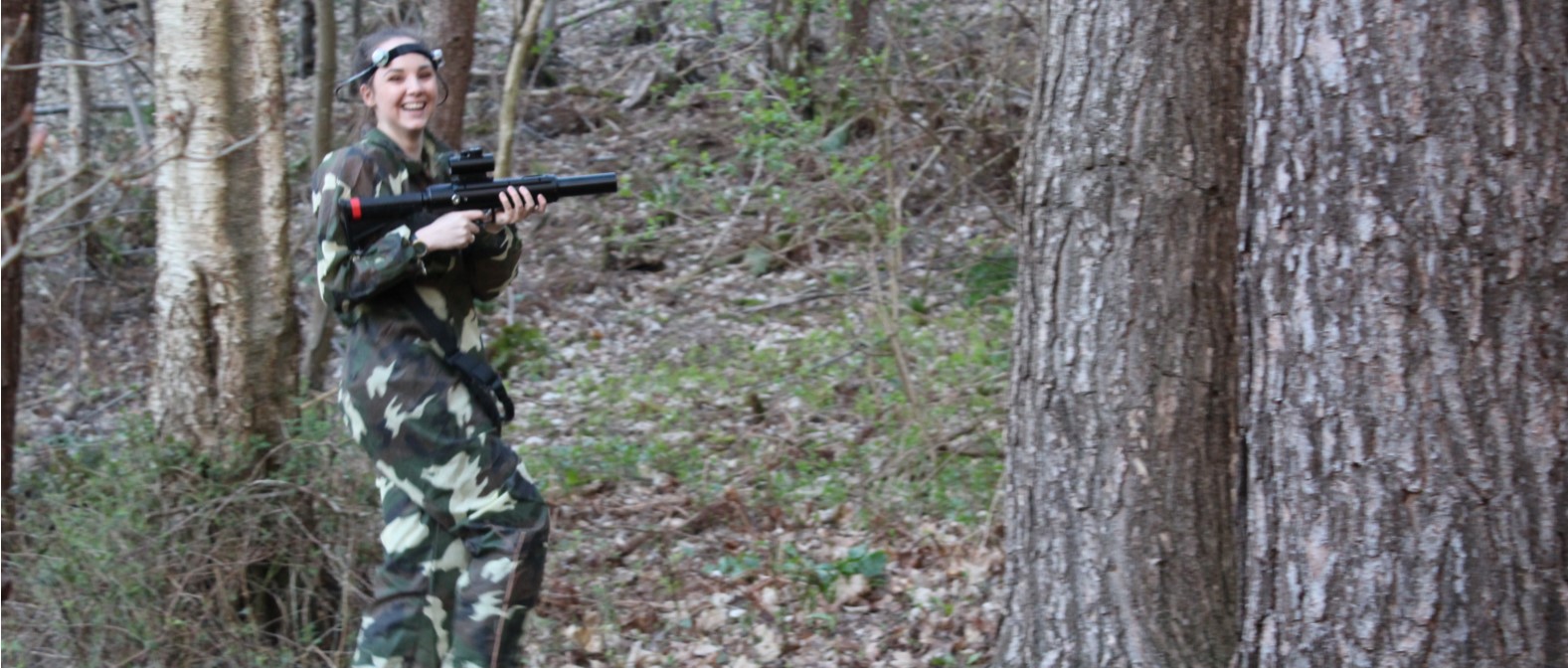 Gorgeous gowns
Wedding dresses for a natural theme need to be lightweight and ethereal. Look for designs that have floral motifs or delicate embroidery – maybe even a lace overlay or bolero for when the evening starts to get a little chilly? Wedding dress designers Jenny Packham, Maggie Sottero and Justin Alexander have some of the most delicate designs right now. Continue the light and airy theme with the bridesmaids dresses and give them loose, hand-tied bouquets to finish the look.
It's in the detail
The smallest details are sometimes the most powerful at weddings. If you want to work a natural theme into your wedding rings, why not give them a vine design – you could even make them yourself at a ring-making workshop? From leaf-inspired place cards to handmade wooden wedding signs and grand floral arches, Pinterest and Instagram are awash with nature-inspired decorations for your big day so take the social media plunge and get searching. From rustic garden swings to display your sumptuous wedding desserts to hay bale sofas the possibilities are quite literally endless.
Wise words
Mother Nature has inspired some of the greatest literature of all time. So, whether it is Shakespeare comparing thee to a summer's day or Pooh and Piglet wondering and wandering through the Hundred Acre Wood in 'Us Two' give your guests something to ponder during the ceremony with some romantic readings.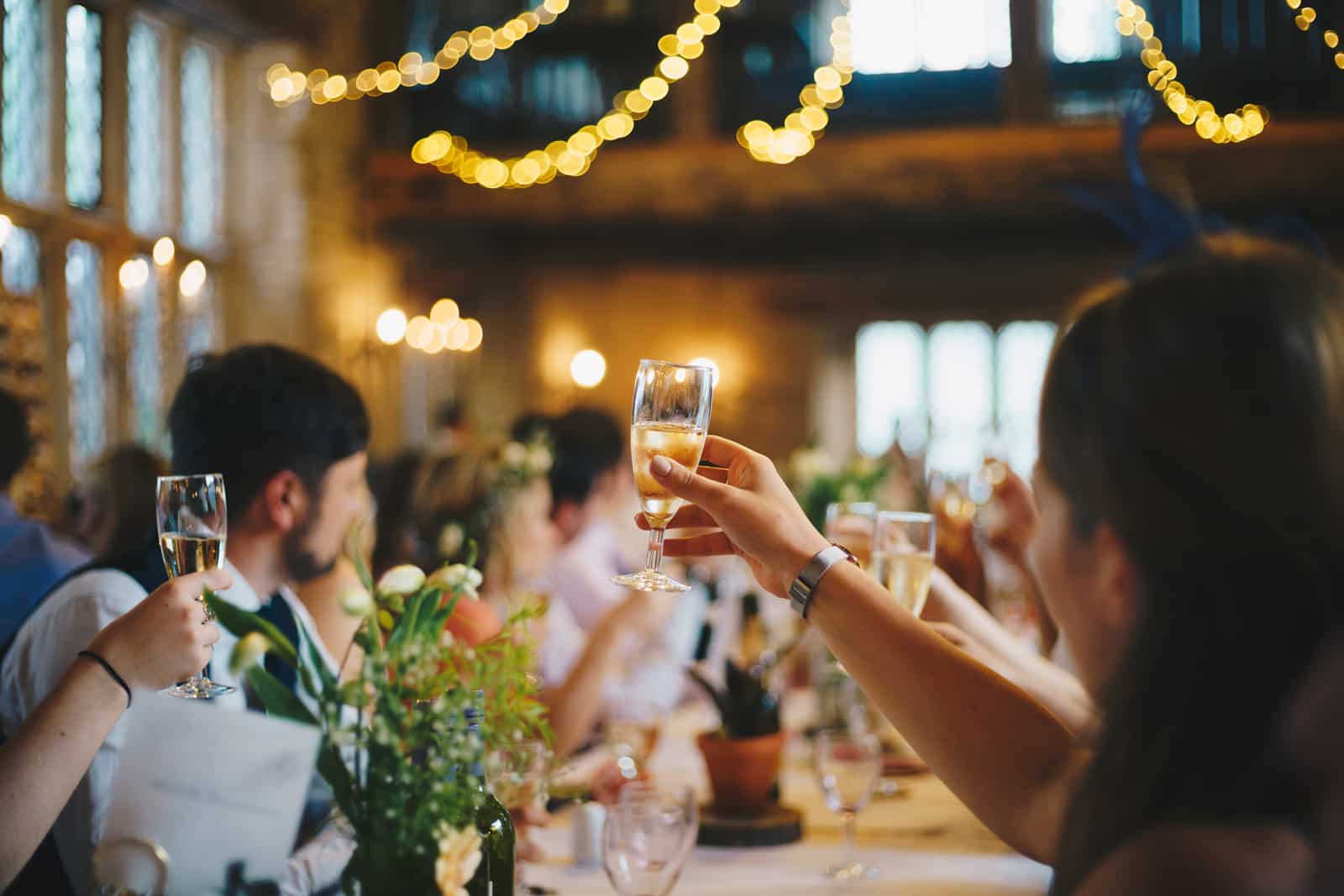 Gifts that keep on giving
If you've been living together for a while, you probably already have everything you need in terms of homewares. A popular modern gift list alternative is to ask for donations to be made to a named charity. Choose something close to your hearts – it might be Cancer Research, a conservation charity or a local community project. Whatever you choose, you'll be making a big difference that will be felt long after the big day is over.
Heavenly honeymoons
Have you decided where you'll spend your honeymoon? Lovers of the natural world may want to get up-close and personal with the Big Five on a safari in Kenya? Or get their hearts pumping with an adrenaline-fuelled white water rafting holiday through the rich eco-system of Costa Rica? If you really want to help the planet, some companies offer volunteering holidays where you can visit animal sanctuaries and help with conservation efforts.
Planning nuptials is no easy feat but here at Bewl Water we offer a truly unique experience among the wedding venues in Kent. Not only can you enjoy your ceremony and reception in an unequalled location but there are a huge variety of activities for your guests to enjoy, too. From fishing and paddle-boarding to our exciting Aqua Park call our team today to find out all we have to offer besides a beautiful big day location.