Those with a sweet tooth in Lamberhurst now have another location to quell their cravings as Bewl Water, a popular attraction for healthy outdoor fun, opens a new ice cream parlour in time for summer.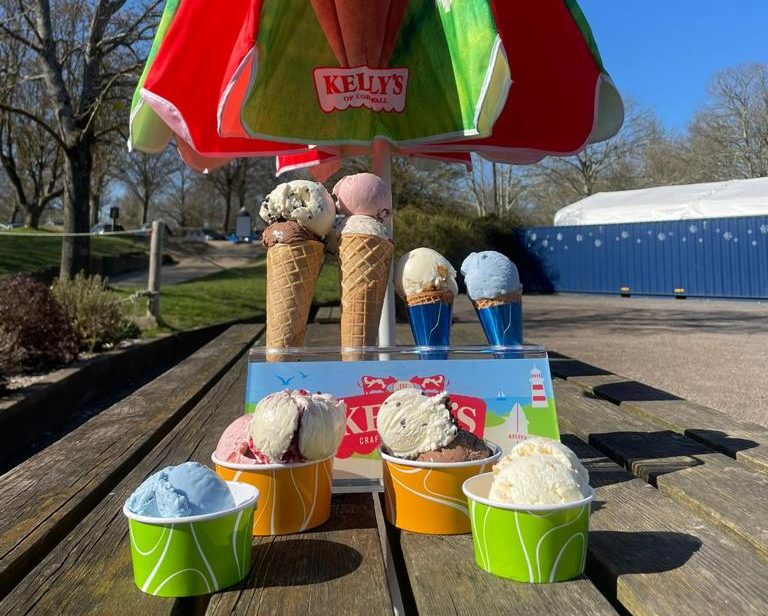 Previously the old Aqua Park registration office, which sees the return of its 2023 season next week, the new ice cream shop has undergone several weeks of restorations.
Events Manager Thomas Noble said:
'We were so pleased to open in time for the Easter holidays. It's been a huge success, and we believe it is a welcome addition to Bewl Water.'
Sourced from Cornwall business Kelly's, whose milk and cream are produced on local dairy farms, ice creams on offer include triple chocolate, cookies and cream, bubble gum and vegan vanilla.
Sour apple and blue raspberry slushies will also be on the menu alongside strawberry, mint choc chip, and salted caramel milkshakes which can be enjoyed with a choice of soya, almond or oat milk.
Open from 11 am – 5 pm on weekends and throughout school holidays, the ice cream parlour can be found next to the Waterfront Café, which serves hot drinks, light bites, and lunch items such as steak burgers and butcher's sausages.
It's yet to be given an official name, but customers can get involved on social media and put forward their suggestions by messaging the reservoir's Instagram page, @BewlWater.
During their visit, families can enjoy a range of fitness-friendly activities including bike hire, laser tag, soft play, and Aqua Park, which returns to the waters on April 29.
There are also two outdoor playgrounds, plenty of water-based adventures and guided walking routes to explore, alongside mascot Ranger Bear's spring trail which is free to enjoy.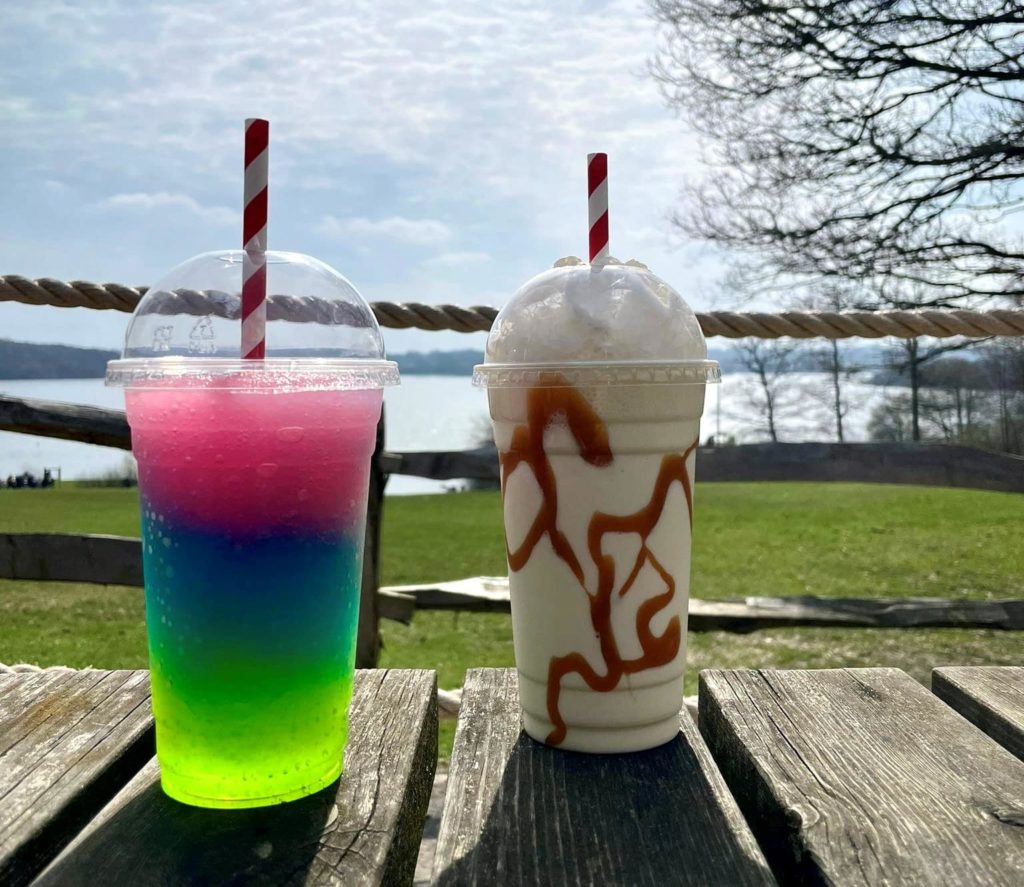 For interviews, images, and more information, please email molly.miller@salomons-estate.com
Editor's Notes: Bewl Water is the largest stretch of open water in the South East. Located in Lamberhurst Kent, the 800-acre site is open all year round where incredible landscapes, native wildlife and woodland adventures are just waiting to be discovered. With miles of scenic pathways to walk, cycle, run or ride, and hundreds of protected species to uncover, Bewl Water is packed full of healthy outdoor fun for all ages. Bewl Water is privately owned and is part of the Elite Leisure Collection group of companies.