Thinking about getting into cycling but not sure how or what you'll need? While a complex sport, you don't have to feel intimidated as a beginner. Our experts are here with some super simple tips to get you started…
If you're new to cycling, whether it was part of your summer health kick or you're doing your bit for the environment – welcome to the club! There are so many amazing benefits you can look forward to including increased strength, better joint mobility and improved mental health.
But on top of knowing the basic rules of the road, there's a whole lot to learn, and making the right decisions early on can save you time, money, and hassle. While there's no right or wrong answer to cycling, here's 10 tips you need to know as a beginner.
Pump your tyres to the right pressure
Getting your bike's tyre pressures right will not only improve comfort, but it will reduce your chances of punctures too. To find the right pressure, take a look on the sidewall of your tyres.
You'll notice a recommended range rather than one specific number; this is so that you can adjust the pressures according to the conditions. Damp grounds? You'll want to avoid hard tyres. If it's dry feel free to fill them up to ride as efficiently as possible.
Set your seat height right
Finding your optimal saddle height can boost your pedalling efficiency, enhance comfort, and most importantly, help to avoid long-term injuries!
If your saddle height is too low, you'll find it hard to use your full peddling range and leg power. Too high and you'll start straining, which can lead to an increased risk of injury.
To find the perfect height, try using the heel method. It's simple, quick and can be done without any additional equipment. You just need to put your heel on the pedal, making sure your knee is straight at a 6 o'clock position while pedalling backwards. If your knee bends, increase the height, but if it escapes the pedal, simply lower it.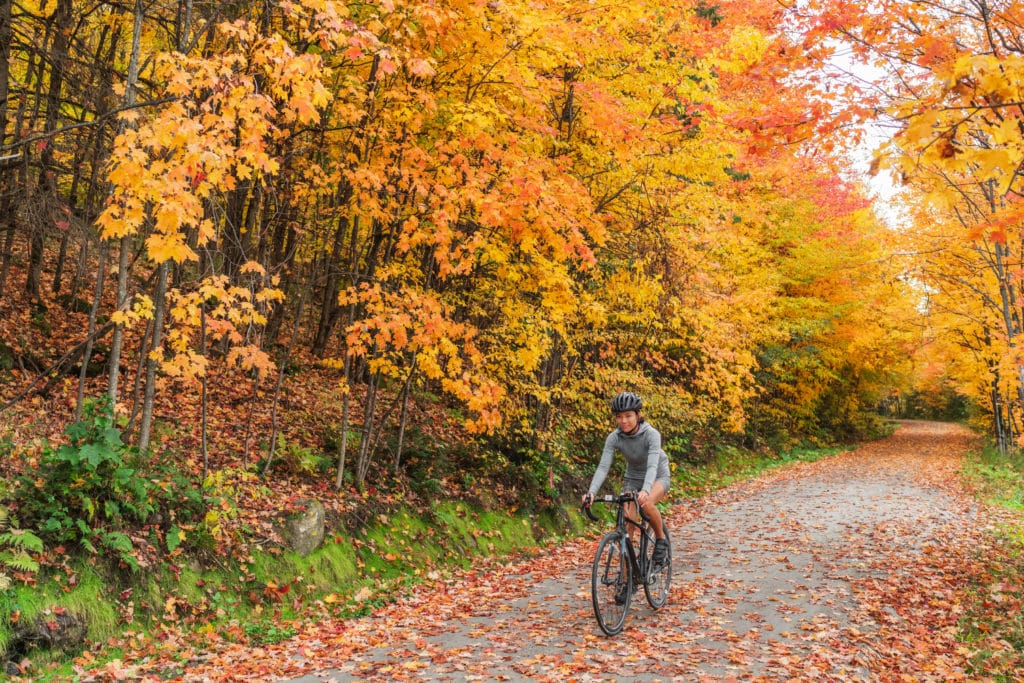 Dress for the weather
Nothing can ruin a perfect bike ride faster than not being dressed for the weather, so, having the right combination of clothing can make all the difference. For warmer temperatures consider lightweight and light-coloured clothing to allow for air flow and prevent the clothing material from holding onto any heat. As the weather gets cooler, start layering up but remember, comfort is key! Choose items of clothing that won't restrict arm and leg movement or rub and cause sores.
Don't stress about the gear
From mudguards and tyre inserts to carbon fibre frames and high-quality lycra, there's a lot to consider when it comes to bike clothing and accessories. But there's no need to be blindsided by the dazzling array of colours and fabrics. Sure, you'll need a few things to get started, but don't stress about dumping a bunch of money into fancy new gear. Just focus on:
Padded cycling shorts
A helmet
Sunglasses
Base layers and outer layers
Routine maintenance
You don't have to be a pro to take care of the basics. Routine maintenance is a great way to save money on repairs and prolong the life of your bike. Before every ride, it helps to follow the A.B.C checklist:
Air: Are your tyre pressures correct for weather/route conditions? While you're checking the air, take the opportunity to ensure your quick-release levers and thru axles (if you have them) are properly tightened.
Brakes: Do your brakes engage properly and smoothly? Squeeze the front and rear levers to check.
Chain: Keeping your chain lubricated and everything clean will ensure your bike shifts easier.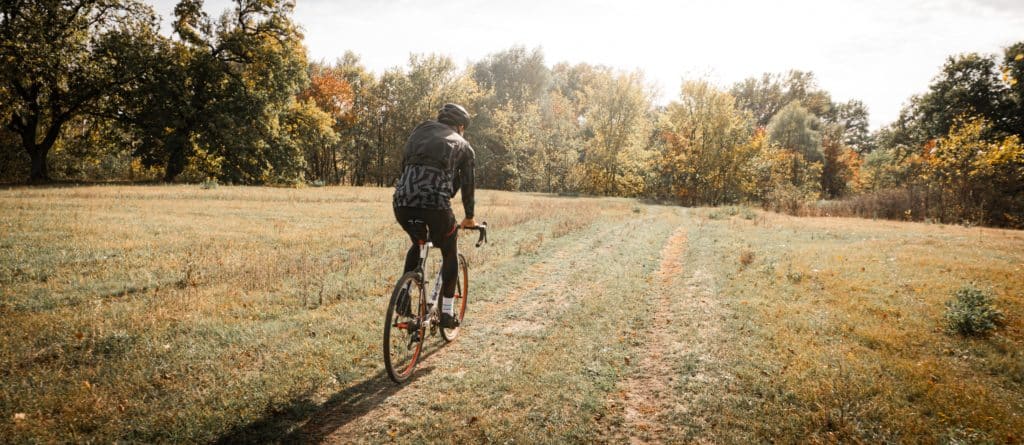 Start small and build up your distance
Come rain or shine, there's nothing quite like a long bike ride to bring a sense of accomplishment, both for beginners and pros alike. But one of the biggest sources of injury often comes from such rides, where cyclists take on too much, too soon. It's important to build up your mileage slowly and ease your body in to give it time to adjust.
Eat well and stay hydrated
As with any form of physical activity hydration is key, but for bike rides longer than two hours, keeping yourself well fuelled with nourishing food is equally important. Pack a snack and start eating 45 minutes into your journey, continuing to eat small amounts every 15 minutes to avoid tiredness and nausea.
Learn your gears
With a little help and lots of practice, shifting gears will become second nature. As tempting as it may be, avoiding the gears all together will do you more harm than good, and you'll soon find yourself furiously pedalling as you potter along no faster than 5mph.
Start by asking your local bike shop for some advice, get them to give you a run through of the bike you will be using and the best gears for both uphill and downhill along with flat surfaces. Next, put everything you've learnt into practice. Familiarising yourself with each will allow you to fine-tune the gear you're using and make you more comfortable with shifting into them on your next ride.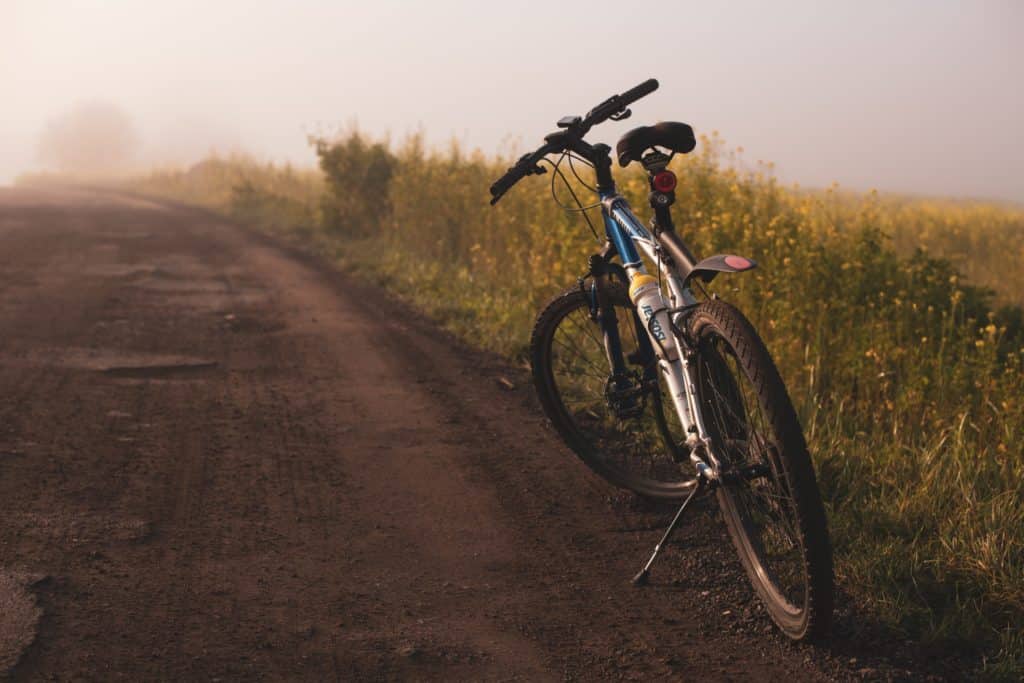 Plan your routes
It's no exaggeration to say that the route you take can make or break your bike ride – dead ends, unkept trails and repetitive scenery are a sure way to make your journey less enjoyable. Websites such as Cycling UK's Journey Planner or CycleStreets are great and simple to use. Just enter your starting point and destination and let their software do the rest!
Stay safe
Cycling is one of the best ways to improve your physical health, see the sights and reduce your carbon footprint. But beginner or not, hazards are common and therefore taking the necessary safety precautions is vital, even on the safest routes.
Wear a helmet
Carry out maintenance checks before every ride
Wear reflective materials
Keep your hands on the bike
Know your signals and use them
Limit distractions
Ride with the flow of traffic
Use dedicated bike lanes
Plan your journey
Keep your distance
Anticipate hazards
Stay hydrated
Cycling at Bewl Water – save 50% this autumn
If you're new to cycling, why not join us here at Bewl Water? Our 12 ½ mile route takes you all the way around the reservoir and is made up of forest paths, surfaced trails, country lanes and meadows.
The route takes between 2 – 3 hours to complete and offers beautiful views that go on for miles. Mile markers and signs are posted throughout to help guide you, and for those who don't have a bike, you can hire one for half price throughout November and December.